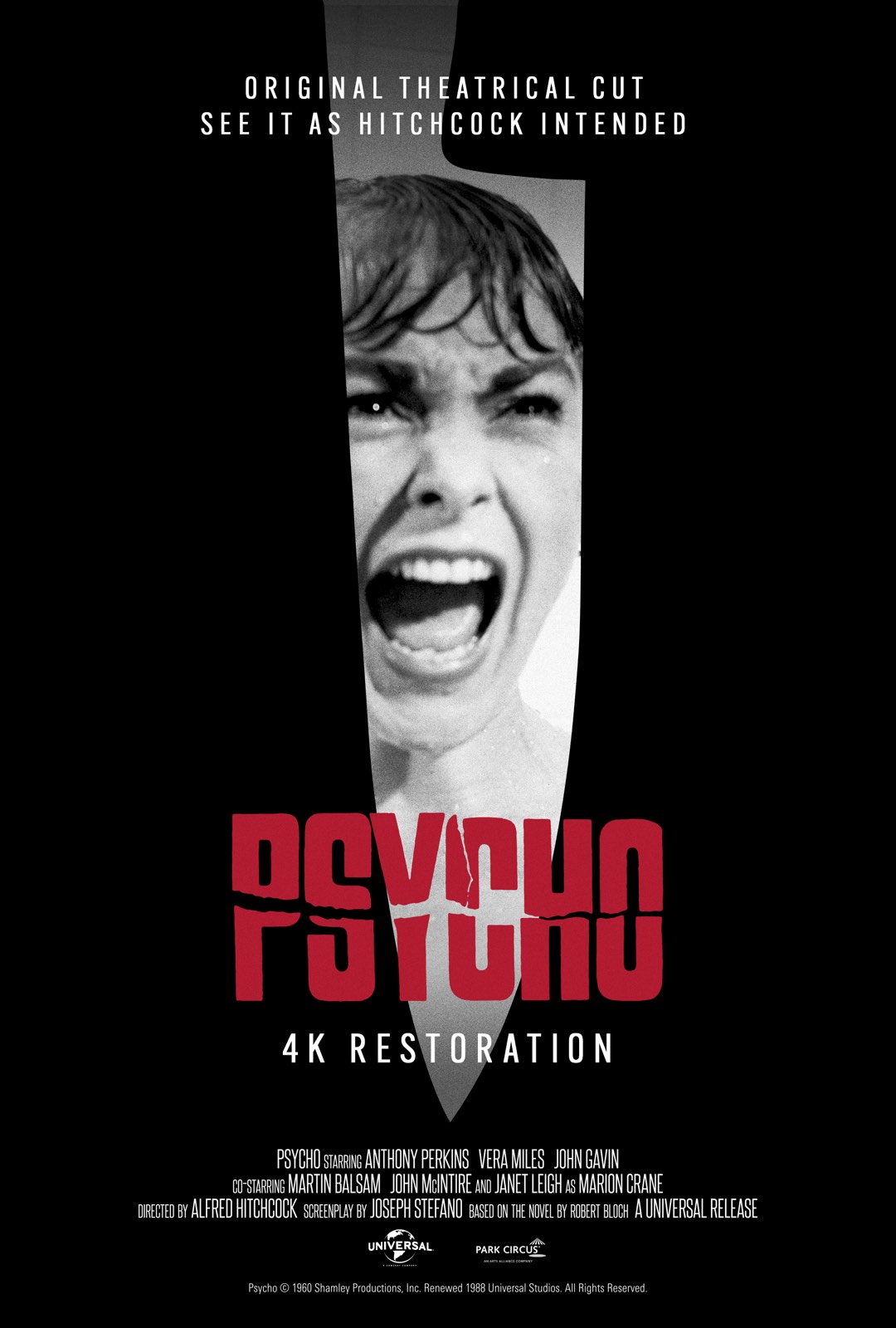 The Bates Motel will open its doors once again from 27 May across the UK & Ireland, inviting a new generation of guests to enter one of cinema's most iconic horror stories as Janet Leigh's embezzling secretary falls foul of Anthony Perkins' deranged hotelier.
Newly restored in stunning 4K, Psycho is now available in its original uncut form with 13 seconds of additional footage – previously removed by censors on release. Supported by new marketing materials including a trailer, poster (above), and new social media assets. Hitchcock's chilling classic can now be seen as the legendary director intended.
Psycho (The Original Theatrical Cut) is also available in selected international territories, including Australia & New Zealand. The UK & Ireland release follows previous activity in France, which kicked off on 6 April at La Filmothèque and Gaumont Les Fauvettes and continues with screenings across UGC sites on 19 May. To book in France, please get in touch with the team here.
Click here to find a screening
Book Psycho in its Original Theatrical Cut
Planning a wider Hitchcock season? Browse the collection