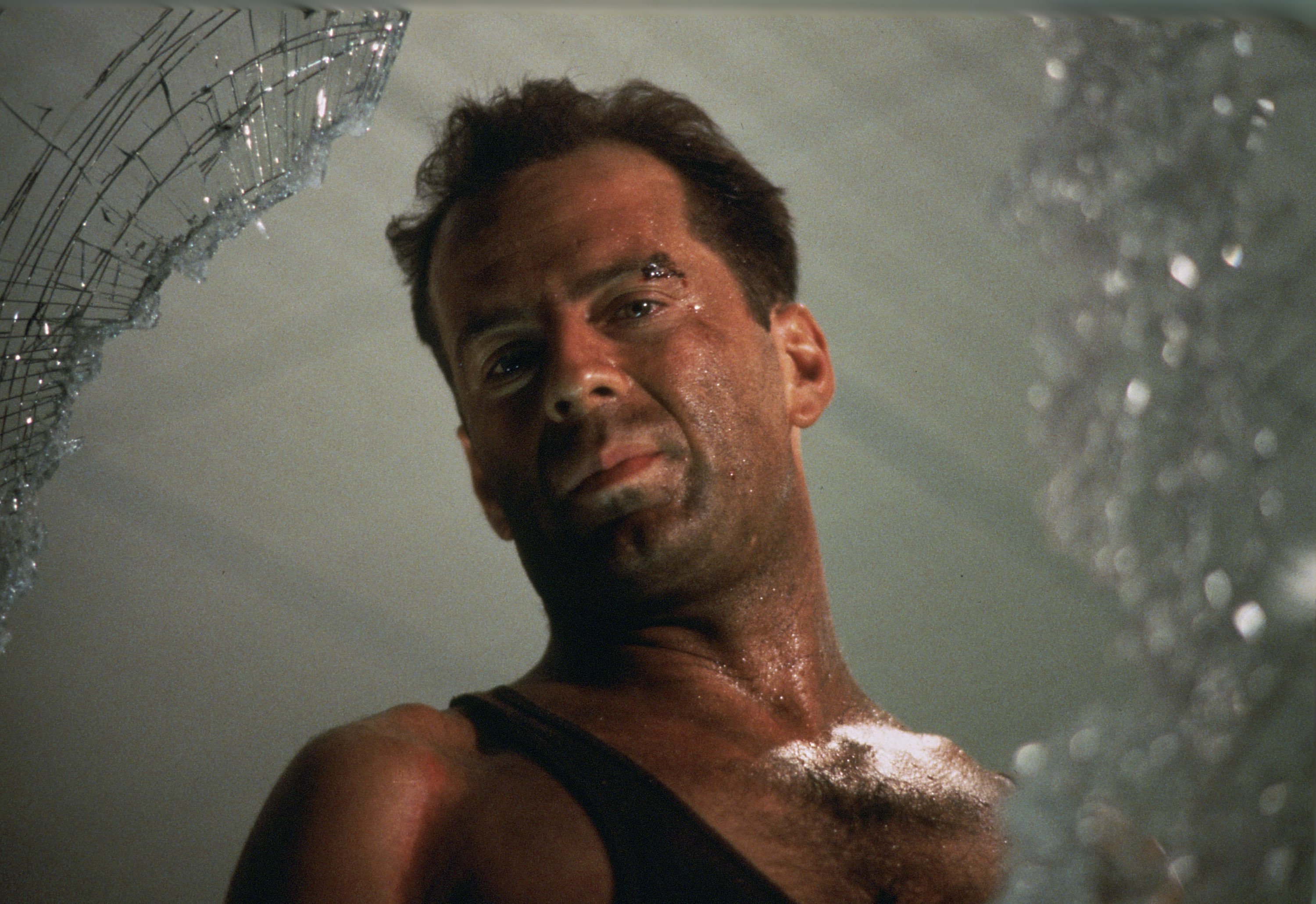 The collective experience of audiences in a cinema watching great films is at the heart what Park Circus is about. We love films, shared stories and escapism, and have asked some of our friends from across the film industry to recommend some of their favourite films for audiences to enjoy as and when it is safe for cinemas to reopen.
With Christmas just four days away, for our last Guest Picks of the year, we asked academic Dr Andrew Dix to take us through some of of his personal favourites to watch during the holiday season. Andrew is a Lecturer in American Literature and Film at Loughborough University in the UK.
'Tis the season to be jolly. 'Tis also the season to talk about your favourite Christmas films, by now as fixed an event in the festive itinerary as singing carols and decorating trees.
Like any cinematic genre, the category of 'the Christmas film' is plastic and unstable. It is sensible, then, to be generously disposed towards possible entrants into the field, rather than to engage in aggressive gatekeeping. And so space might be made for a movie such as Robert Montgomery's private eye thriller Lady in the Lake (1947), which is well-remembered for its experiment in sustained point-of-view cinematography but less so for its deft use of Christmas motifs.
Seasonal goodwill can stretch only so far, however, and the list of invitees into this category of cinema should not be infinitely long. On inspection, some titles which regularly feature in catalogues of Christmas films make only a tenuous case for inclusion, their Christmassy quality consisting of little more than a late December setting or a fleeting shot of an inflatable Santa. Among such gatecrashers at the inn are Die Hard (John McTiernan, 1988) and the fourth instalment of Sylvester Stallone's Rocky franchise (1985).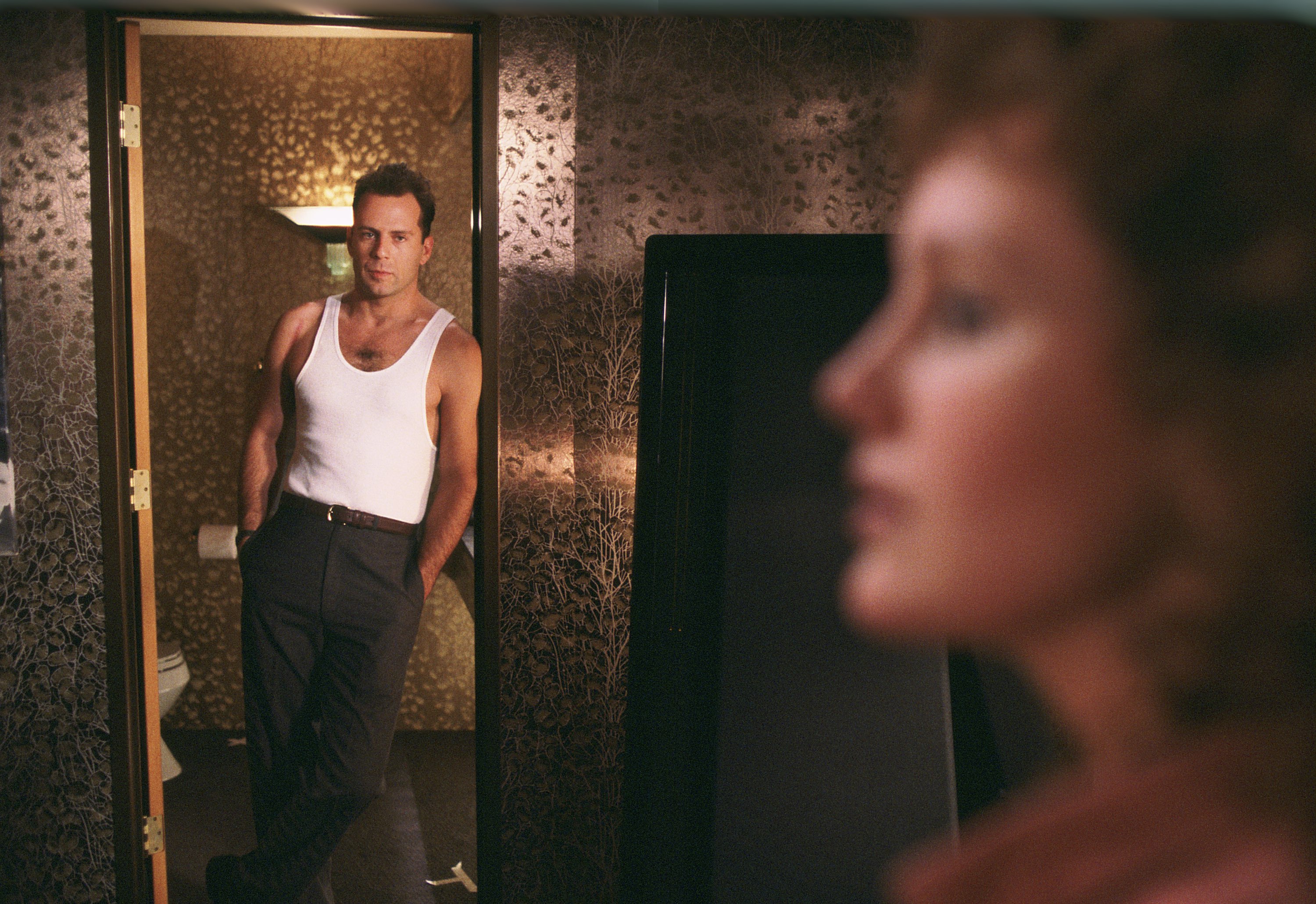 Without wanting to be overly prescriptive, one thing seems required of any Christmas film: namely, that Christmas itself should be central to its plotting and thematics, rather than providing just a tinselly overlay. Christmas, then, as something culturally, emotionally and psychologically resonant, rather than a mere temporal marker. To quote Santa Claus in Miracle on 34th Street (George Seaton, 1947): 'Christmas isn't just a day; it's a frame of mind.'
The 'frame of mind' in many Christmas films surprises, however. Movies in this category are often thought of as cloying and innutritious, like the cheapest of selection boxes. But this seems glib, for many of them actually indulge, for a time at least, in unseasonal thoughts of doubt and disillusionment. Titles belonging to this genre are often marked, too, by their sheer strangeness. The three selected here are unsettling in different ways – the first film is very familiar, the second and third less so.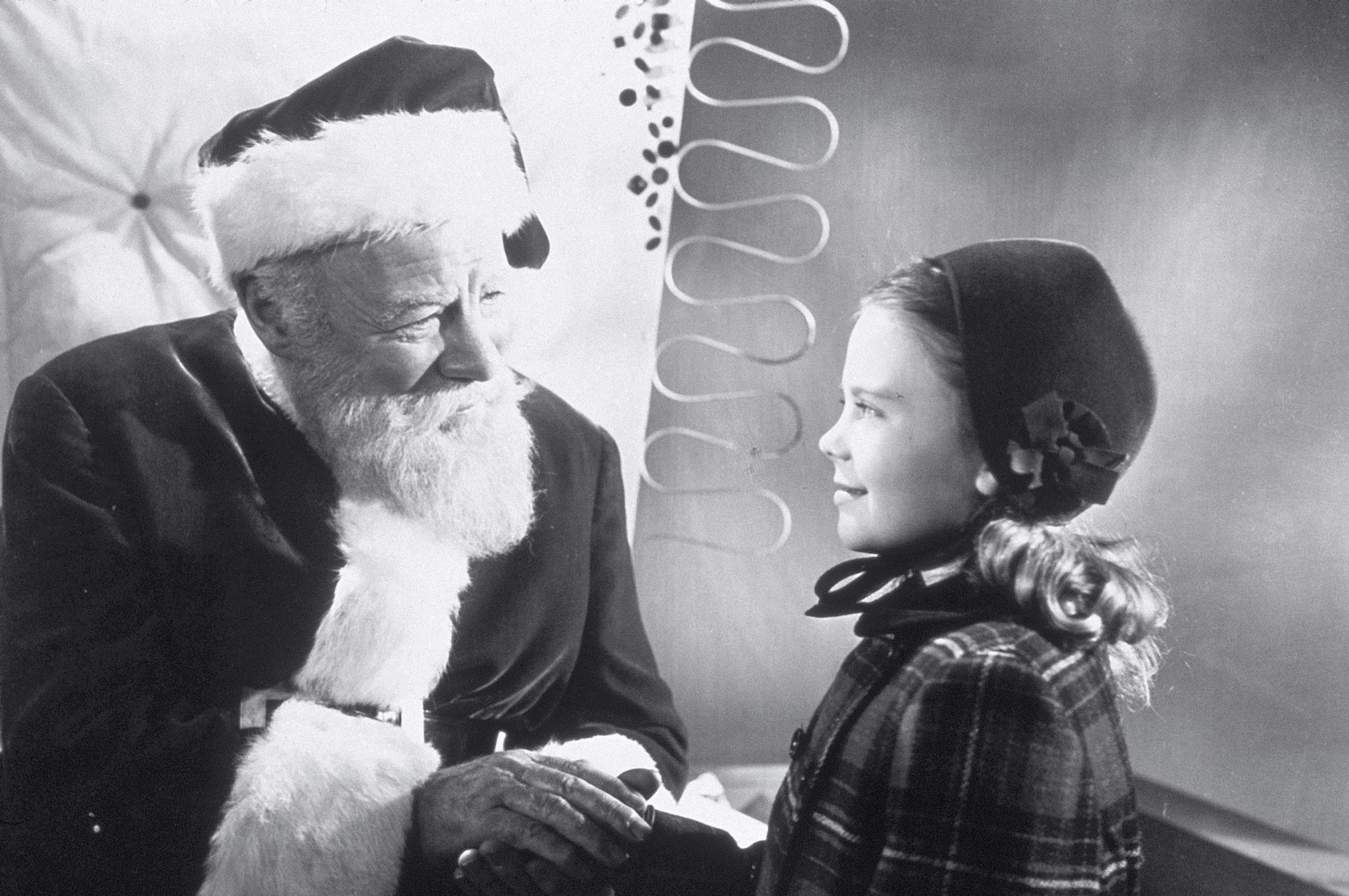 It's a Wonderful Life (Frank Capra, 1946)
What's going on around here?' demands George Bailey (James Stewart), the hero of It's a Wonderful Life. His plaintive query comes near the end of the film, with his sense of the real crumbling as he is drawn into a counterfactual scenario. But the question is a good one to put to this film at large. For while it is unchallenged as timeless seasonal classic – the celluloid equivalent, perhaps, of the folksy Yuletide illustrations that Norman Rockwell was producing in America contemporaneously – it is, when watched again, odd and troubling.
Generically speaking, It's a Wonderful Life is hybrid, as it conjoins fantasy elements to a finely realised portrait of small-town American life either side of World War Two. In its tone, too, it disturbs. Running throughout, as sombre counterweight to the mood of civic celebration, are George's intimations of a stultified, wasted life. Towards the close as he contemplates suicide, Stewart's face, seen in close-up, is as harrowed as those of characters that before too long he would be playing in Vertigo (Alfred Hitchcock, 1958) or in Anthony Mann westerns such as The Naked Spur (1953).
True, George's family and his community rally round, and the film's final scenes are of renewed Christmas festivity. But thoughts of the preceding crisis are not easily shaken, and the viewer is entitled to wonder what will happen when the holiday season ends.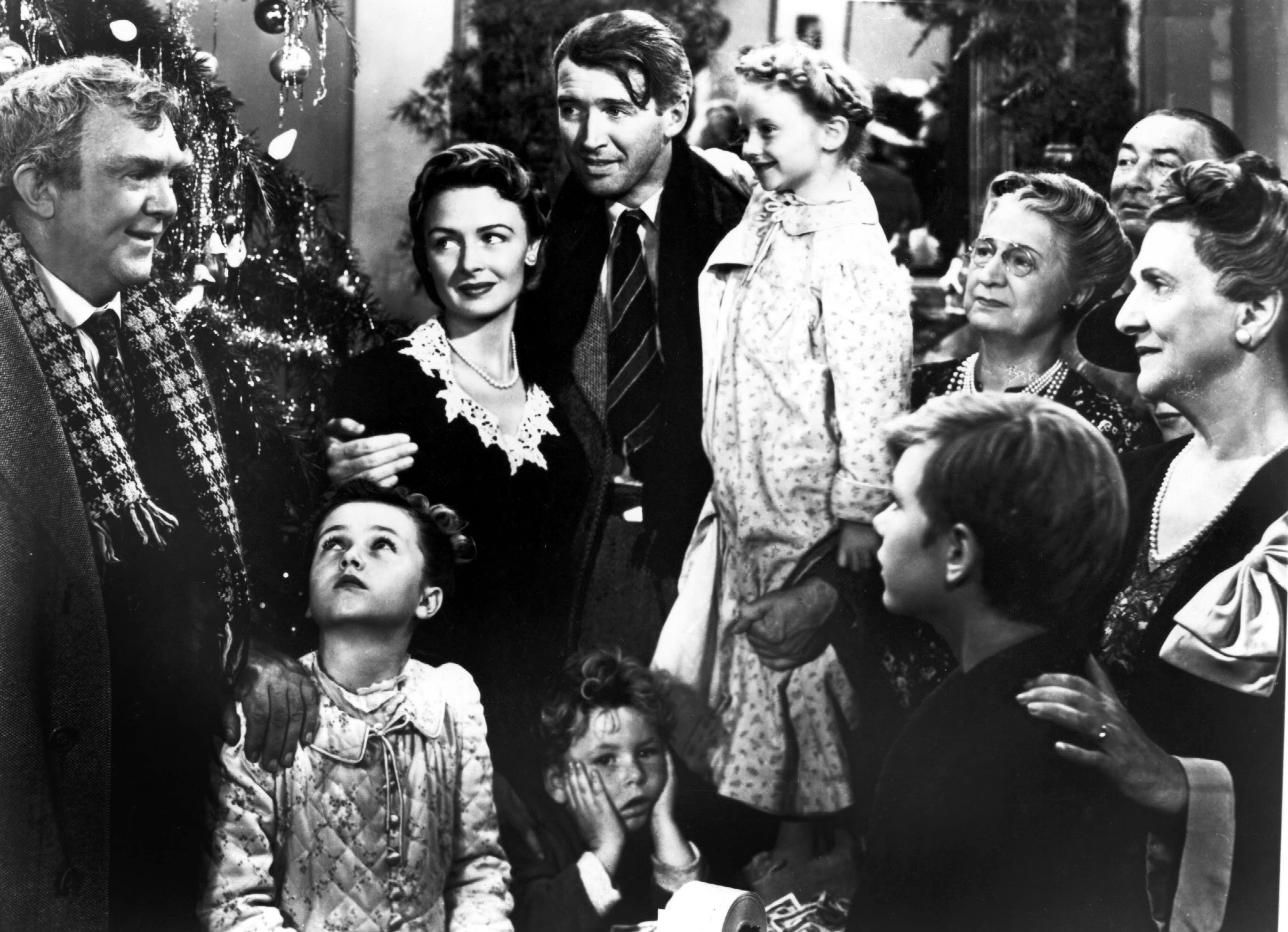 Santa Claus Conquers the Martians (Nicholas Webster, 1964)
If It's a Wonderful Life bears the hallmarks of lavishly resourced Hollywood production, Santa Claus Conquers the Martians is, by contrast, modest in every element. The running-time is short; the cast list un-starry; and while the sense of an exciting sci-fi future is evoked by the script's references to 'the magnoscope' and 'the nuclear curtain', these things themselves prove disappointingly flimsy.
And yet, from its unimprovable title onwards, the film retains its interest. It represents a unique fusion of drama, comedy, the family film, and sci-fi's sub-genre of the invasion narrative. Watching the Martians heading towards Earth to kidnap Father Christmas so as to rejuvenate their own listless children, the viewer may bring to mind such titles as It Came from Outer Space (Jack Arnold, 1953) and Invasion of the Body Snatchers (Don Siegel, 1956). Cold War allegory is offered here in its most cheap and cheerful form, with the spiritually deadened Martians echoing American tropes of the arid Soviet Union.
There is something here for everyone, then, from the knowing cineaste to the young child who enjoys the Martians' green costumes and isn't worried that the levers controlling their spacecraft belong in a Victorian signal box rather than a cutting-edge intergalactic vehicle.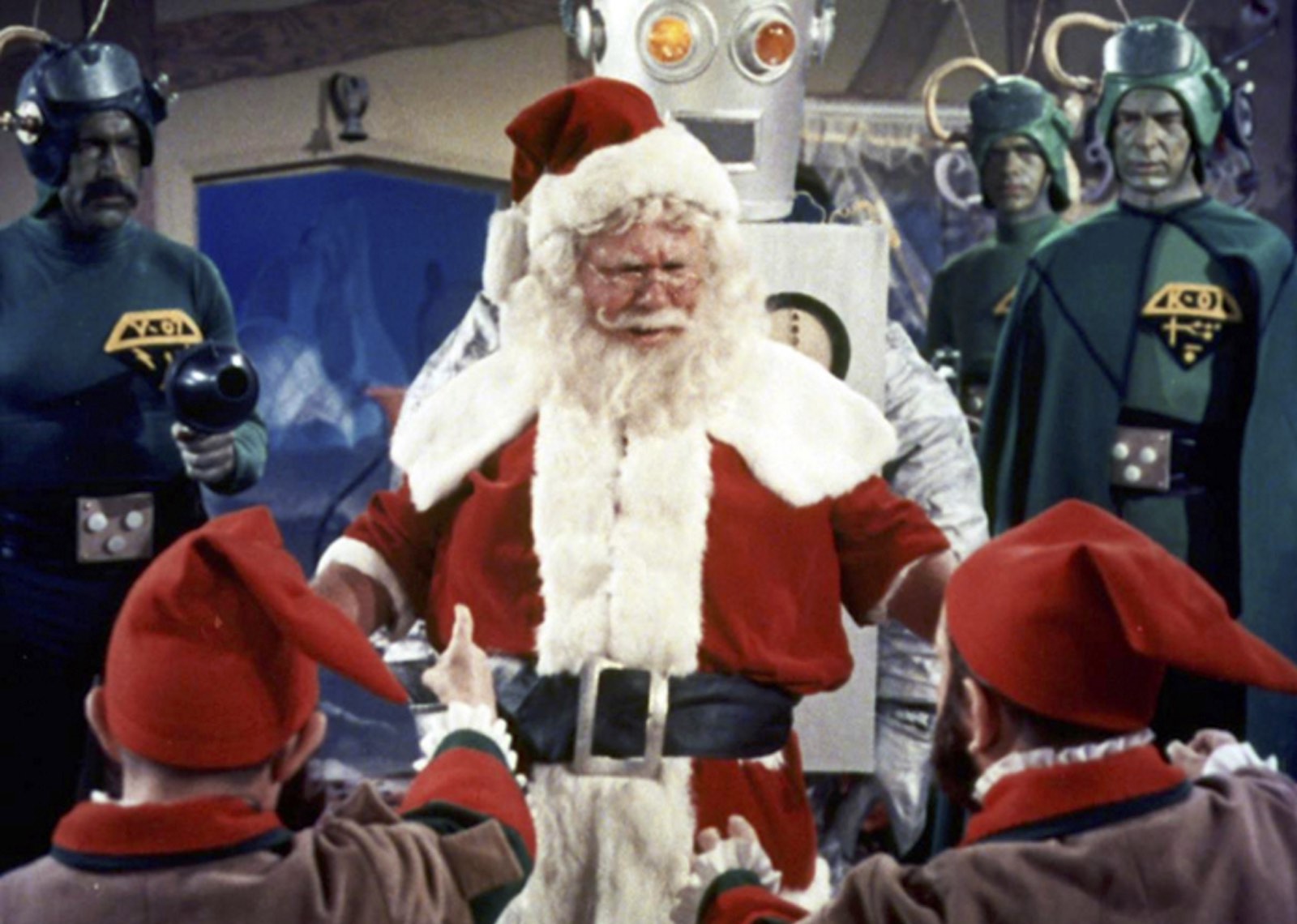 Rare Exports: A Christmas Tale (Jalmari Helander, 2010)
The category of the Christmas film is predominantly Anglo-American. It is thus refreshing to include a title from Finland – if 'refreshing' is a word aptly applied to a horror movie that defaces much Christmas iconography. Here, Lapland is less snowy wonderland than attritional space in which reindeer have been eviscerated. Santa's little helper bites off an ear, rather than assisting nicely in present-making; while Santa Claus himself is not the twinkly figure of a thousand department store grottoes – 'the Coca-Cola Santa', as the film's dialogue has it – but a malevolent abductor of children. By comparison with the anti-Christmas forces unleashed here, the Gremlins of Joe Dante's 1984 film are merely toying with mayhem.
As against cosy narratives of the emergence of Father Christmas, Rare Exports tells a darker origin story of Santa Claus deriving from Finnish folklore. In admittedly perverse spirit, it thereby ministers to complaints often heard at this time of year that the older meanings of Christmas have been lost. Nevertheless, there are limits to the film's dampening of festive spirits. The horror genre yields to the action movie in its final segment, as a highly resourceful child engineers his community's escape from this baddest of Santas.