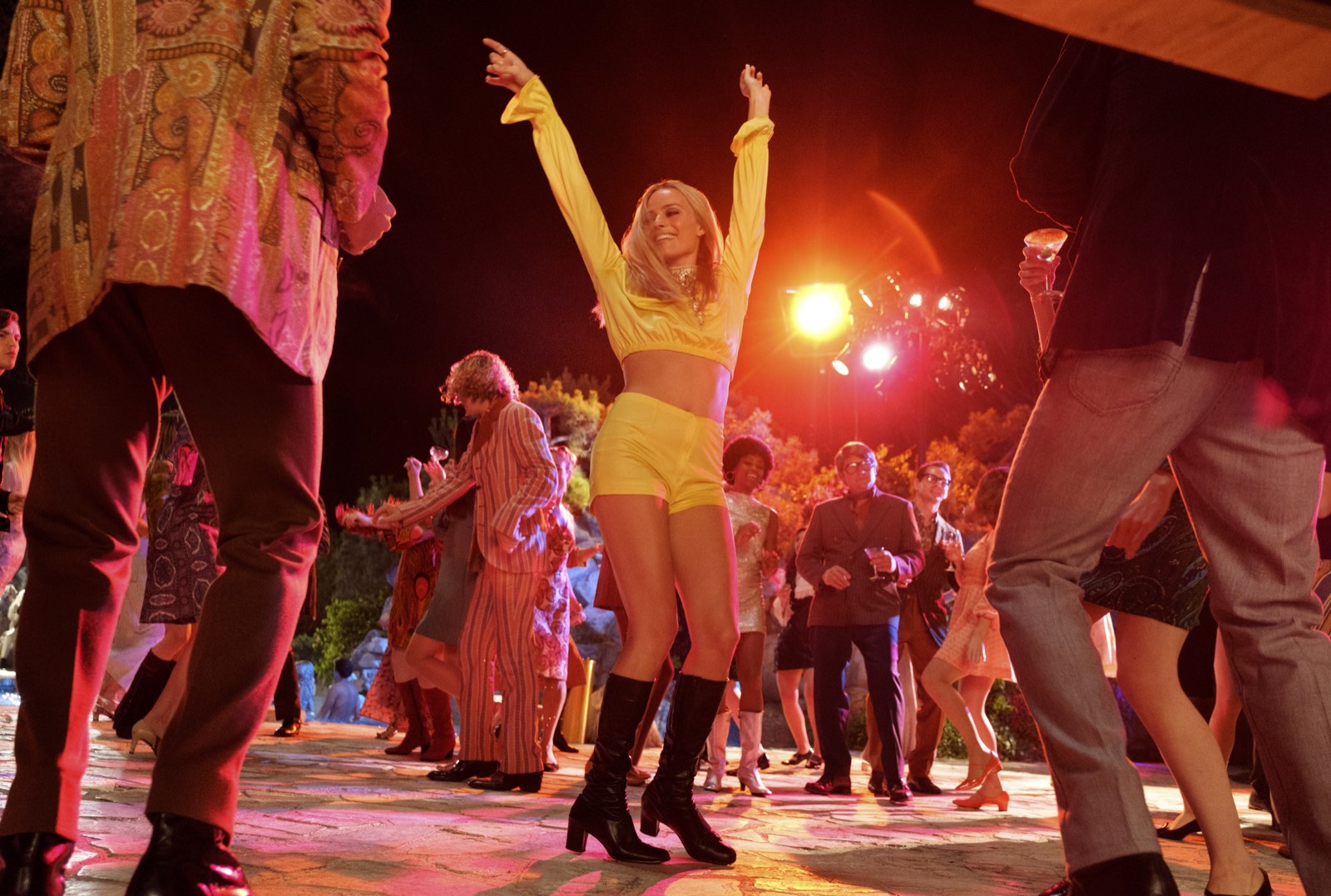 After an incredibly challenging year, UK cinemas can today finally welcome back film fans to experience movies the way they were meant to be seen - on the big screen. England, Wales and Scotland have all confirmed that cinemas will be able to open their doors with Odeon, Vue, Curzon, Everyman and BFI Southbank announcing they'll be open from today,with various social distancing measures in place. Others such as HOME in Manchester and London's Prince Charles Cinema are also set to reopen.
Repertory films can be a great way to inspire audiences back to cinemas and Park Circus can help you to book and support your screenings. Looking to provide a fully comprehensive range of options for exhibition, we'll also be marking some very special anniversaries and celebrating the release of this summer's best new films by offering for booking everything from silent comedies, thrillers and iconic love stories to animation, musicals, and modern classics.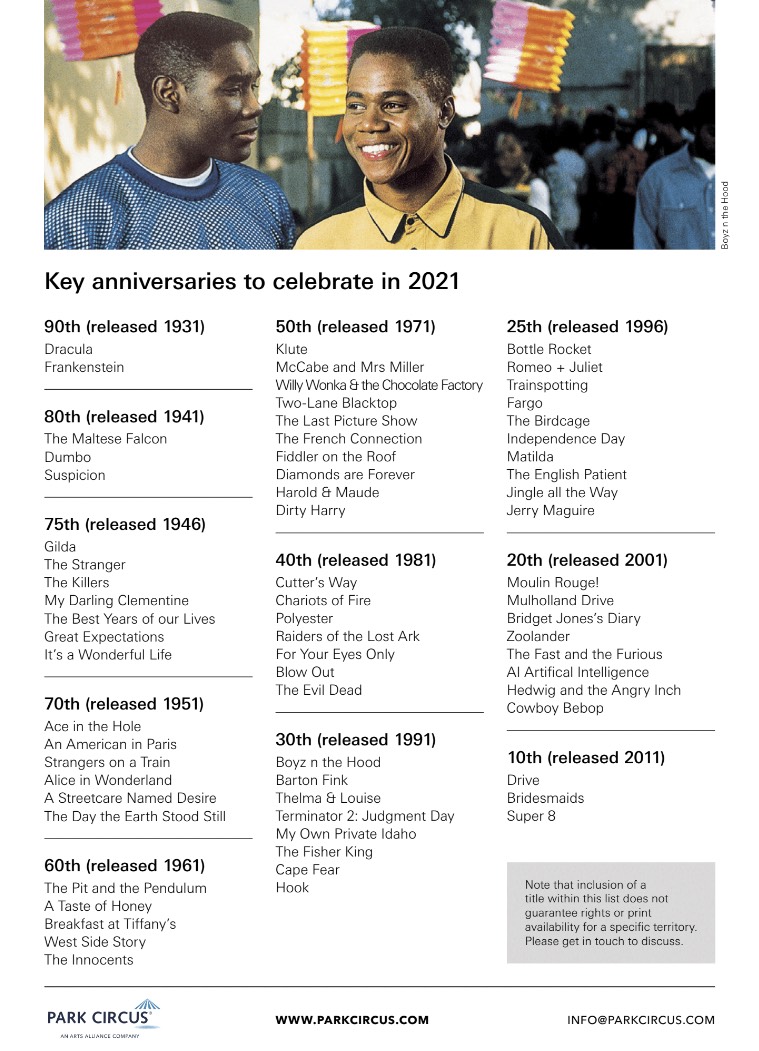 Park Circus is also delighted to announce that from 11 June 2021, the Coen Brothers genre-subverting snowy thriller Fargo will return to cinemas to mark its 25th anniversary. The Metro Goldwyn Mayer (MGM) 1996 classic will screen in 4K across the UK and selected international territories as cinemas safely reopen.
Winner of two Academy Awards® (Best Original Screenplay and Best Actress for Frances McDormand), the reissue marks the theatrical release of McDormand's multi-award-winning latest project, Nomadland. A new trailer and poster will accompany the Fargo release.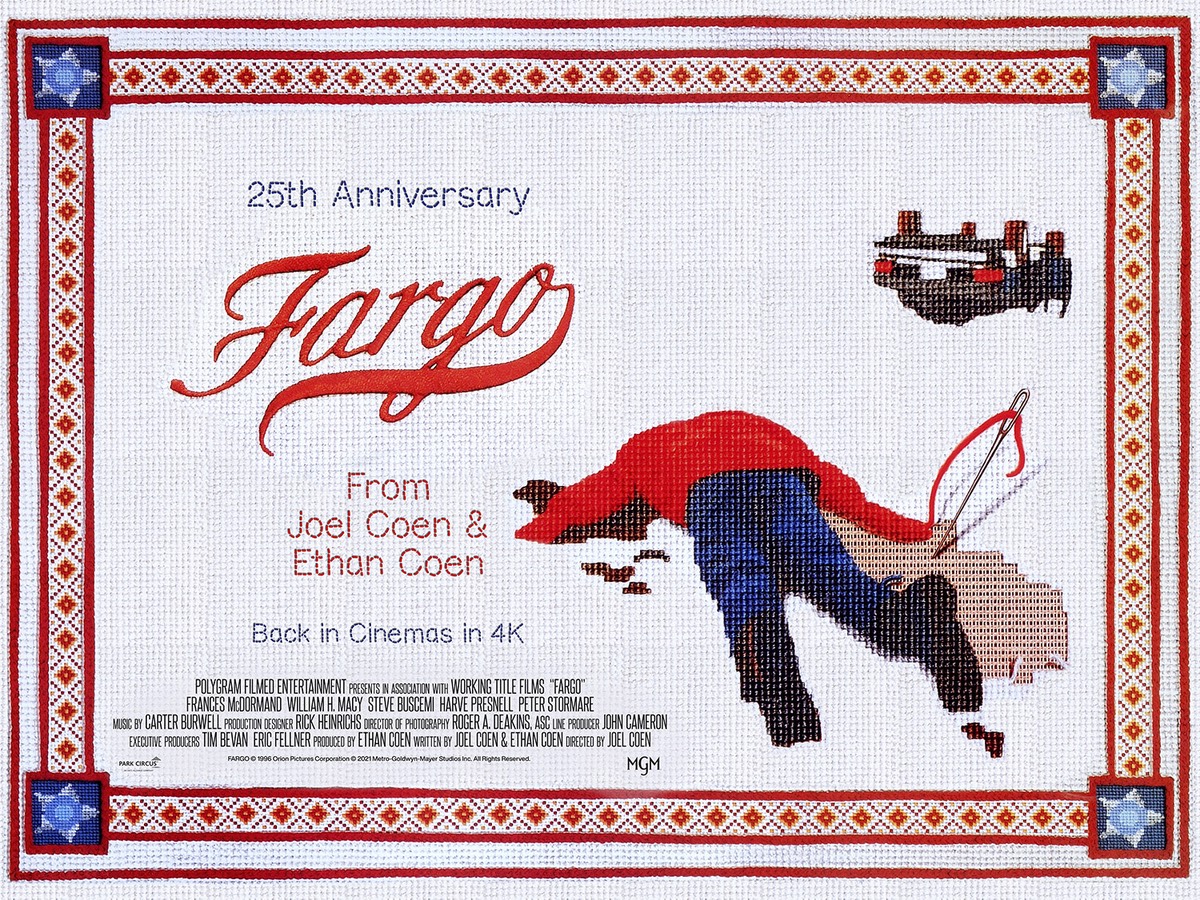 Looking for films to entertain the whole family? With its world-class filmmaking team, LAIKA pushes the boundaries of family entertainment and animated movies, redefining what stories can and should be told through the art form. Distinctive and enduring, LAIKA's stories pack an emotional punch. Over 15 years and five films, LAIKA has become the home of beloved modern stop-motion classics that are essential viewing for discerning fans of animated films - find out more about them and their catalogue here.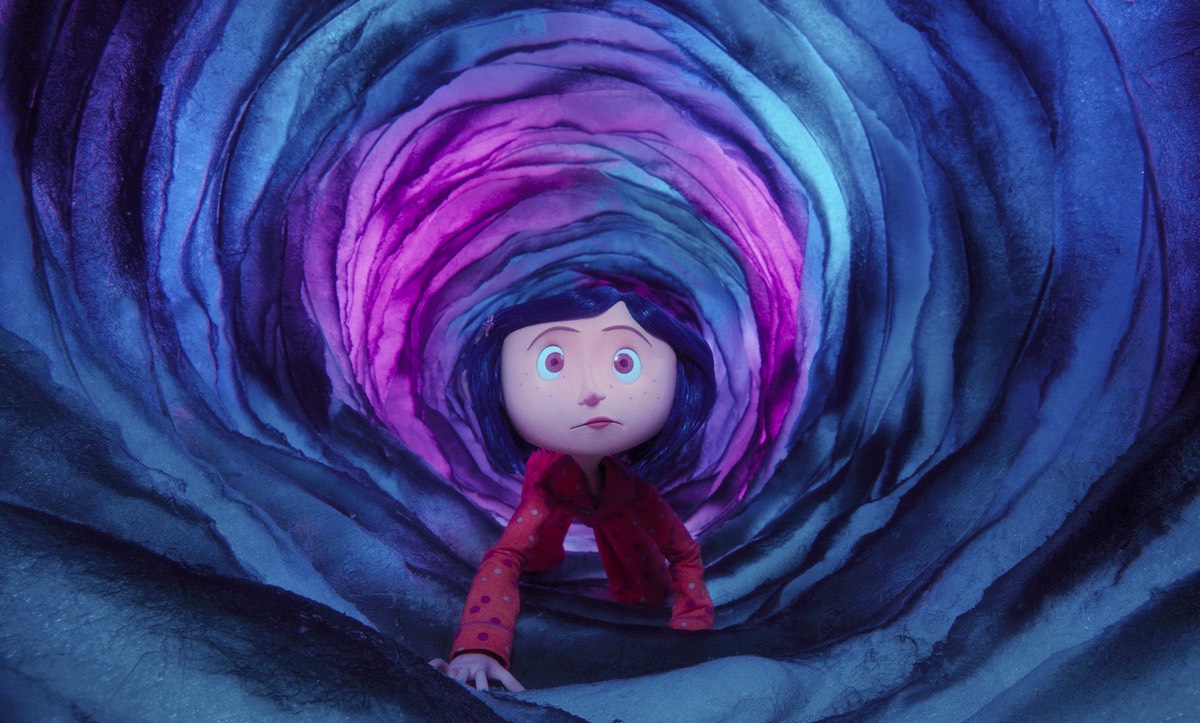 Films are available to book for theatrical and non-theatrical screenings, including outdoor and drive-in locations. For more details, please get in touch with us via our contact page.