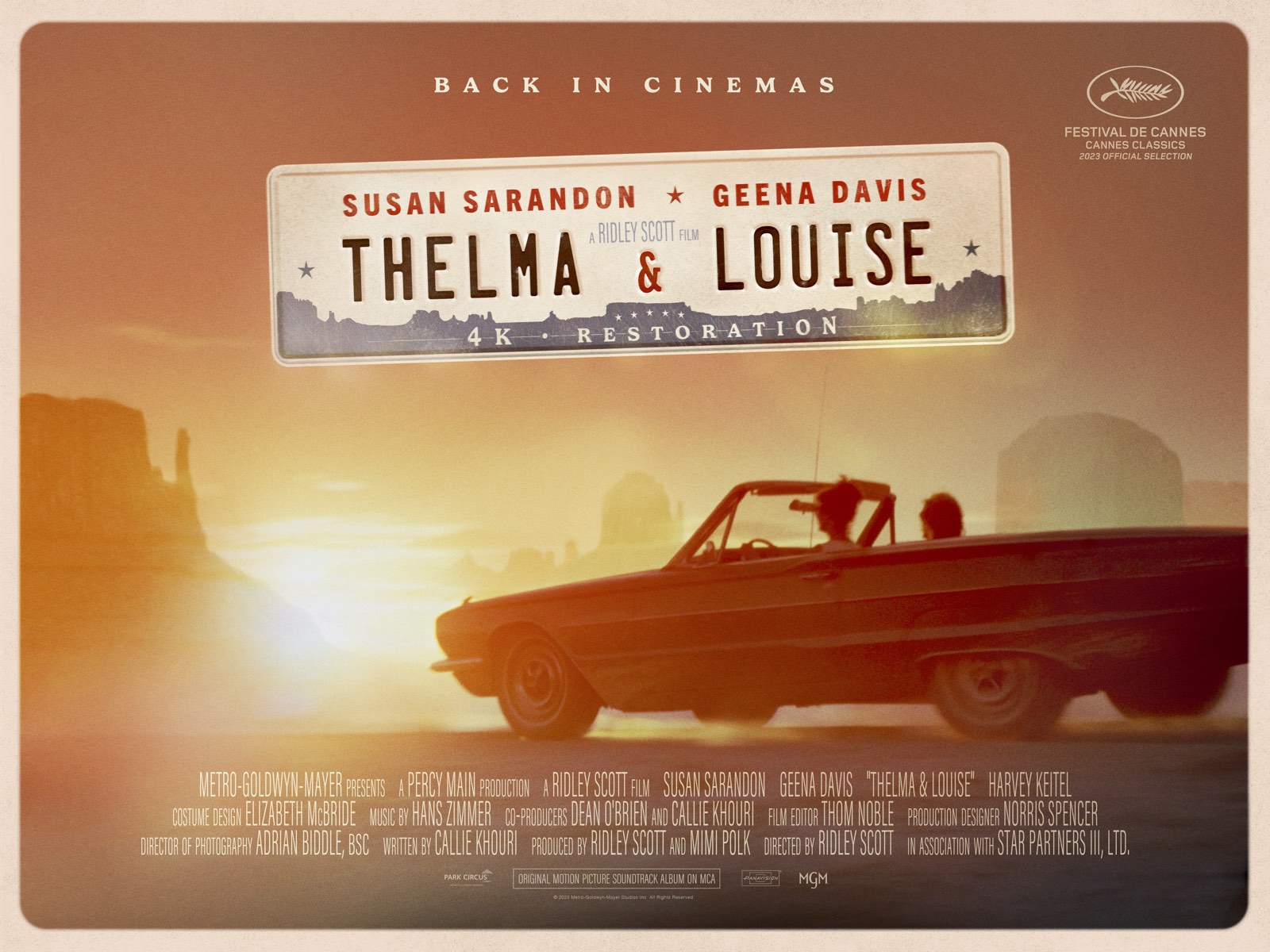 Newly available in a stunning 4K restoration supervised by director Ridley Scott, Park Circus is thrilled to share the brand new artwork for Thelma & Louise, following an exclusive social media reveal by Letterboxd last week and a world premiere screening of the restoration at Festival de Cannes on Saturday.
Programmed as part of the prestigious Cannes Classics line-up, Thelma & Louise is nice filling up the gas to soar back onto big screens across the UK and Ireland in their iconic turquoise Thunderbird from 2 June.
Rewriting the rules of the road movie with an Oscar®-winning screenplay from Callie Khouri and sizzling performances from Susan Sarandon and Geena Davis, Thelma & Louise has lost none of its bite and remains both vital and groundbreaking over 30 years on.
Hit the gas and book the 4K restoration