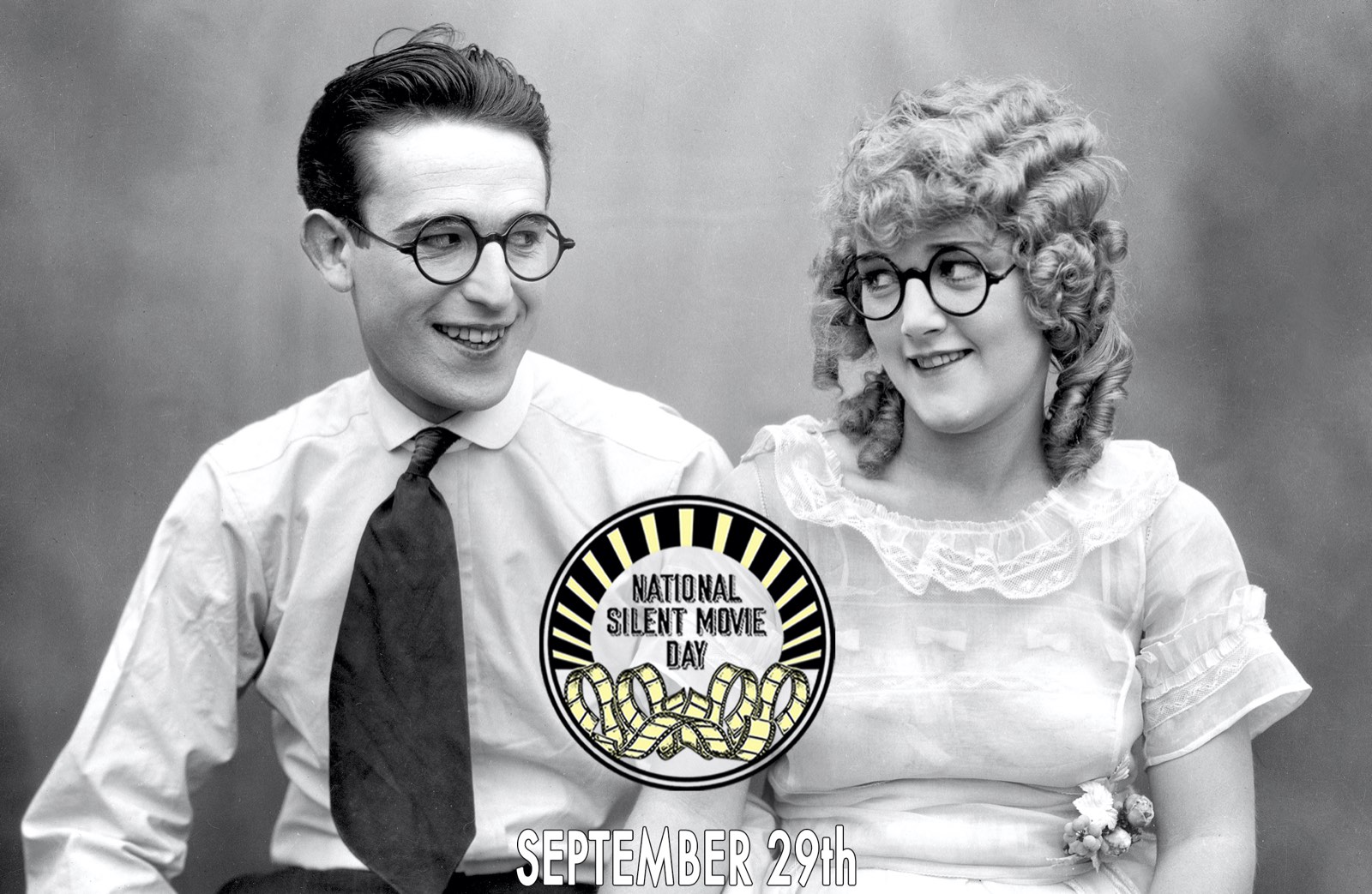 The black and white "moving picture shows" of the early 1900s and 1920s are the vintage ancestors of today's 21st century movies. To celebrate the medium that launched modern-day Hollywood and established the pre-eminent art form of the 20th century, Park Circus is delighted to be a small part of the inaugural National Silent Movie Day, which will be held on Wednesday, September 29, 2021 across the US.
For roughly 40 years between 1890 and 1930, going to see silent movies in theaters was the most popular form of entertainment in the world, long before television, home video, streaming and mobile devices. It was an era when larger-than-life silent cinema stars and filmmakers reigned supreme on the silver screen with such globally recognized names as Charlie Chaplin, Lon Chaney, Cecil B. DeMille, Douglas Fairbanks, Greta Garbo, Buster Keaton, Harold Lloyd, Mary Pickford, Paul Robeson, Mack Sennett, Gloria Swanson, Rudolph Valentino, Anna May Wong, and many others.
"Silent film is a living, breathing art form—not a relic of the ancient past," says Leonard Maltin, film critic, esteemed cinema historian and best-selling author. "The best examples of the medium still amaze and entertain audiences of today. The goal of National Silent Movie Day is to broaden that audience and expose newcomers to the magic spell that these vintage movies create."
National Silent Movie Day has been established through the efforts of archivists Chad Hunter, Executive Director of Video Trust and Director of the Pittsburgh Silent Film Society; Brandee B. Cox, a Senior Film Archivist at the Academy Film Archive and Steven K. Hill, Motion Picture Archivist at the UCLA Film & Television Archive. "For every silent film audiences today might recognize there are hundreds that are on the verge of waiting be discovered or in jeopardy of disintegrating into dust and being lost for good," said Hunter. "It's a film heritage deserving of celebration and preservation."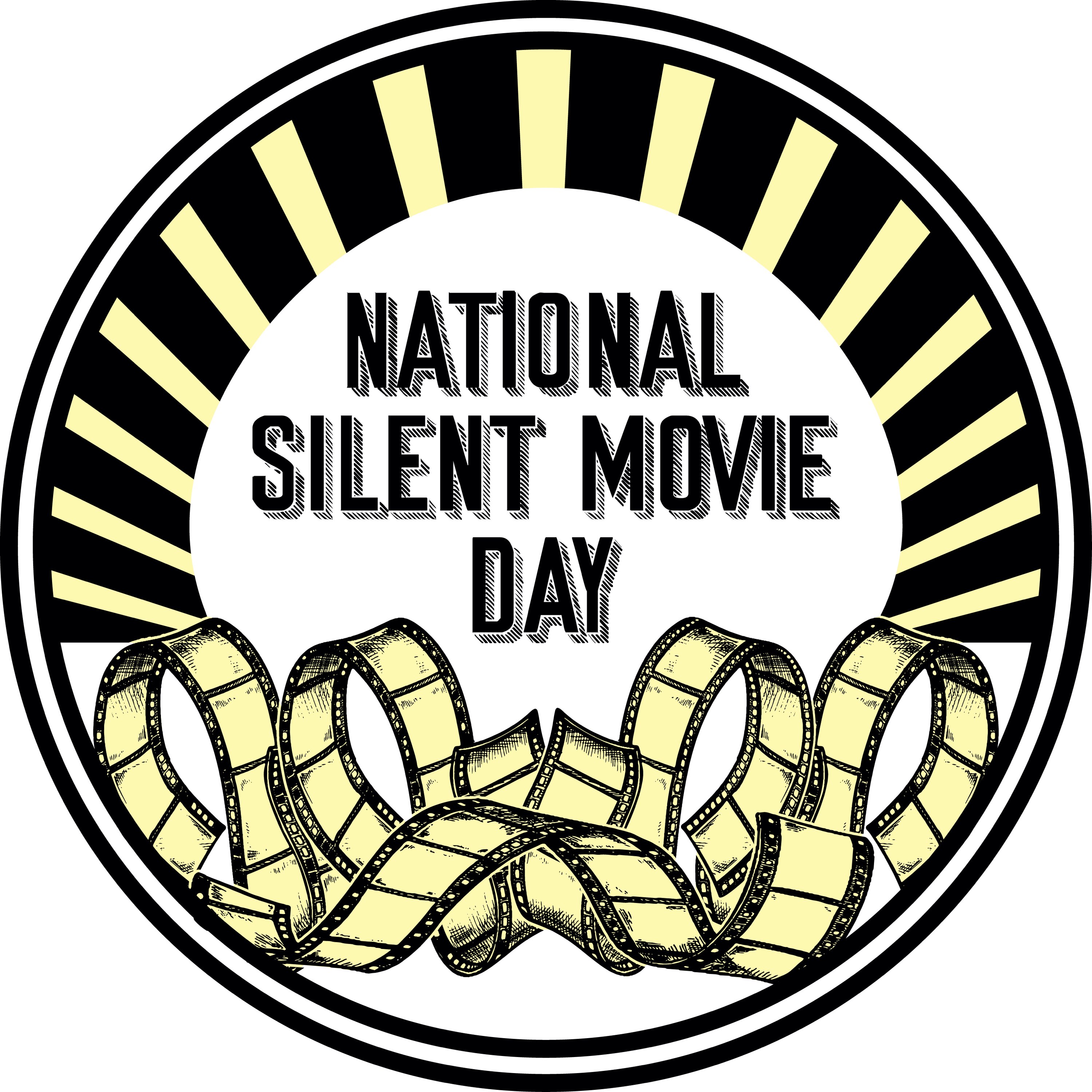 This new day of recognition aims to celebrate silent films, their history, and to raise awareness about the urgency of preserving as many surviving silent films as possible. Approximately 80% of all silent films made in the silent era have been lost forever.
Films from the silent period were printed on flammable nitrocellulose film stock, and rather than risk deadly fires, theaters, and studios often destroyed or reclaimed silver content from prints after their theatrical runs were completed. Nitrate film decays over time as well, and archives around the world are in a race against clock and calendar to preserve the few silent films that still exist.
"Cinemas and performance venues across the US will participate, including the National Museum of Asian Art in Washington, DC; Film Forum in NYC; Chicago Film Archives & Gene Siskel Film Center in Chicago; Autry Museum of the American West in Los Angeles; Brigham Young University in Provo, Utah; and The Washington Center For The Performing Arts in Olympia, WA, among others," stated Brandee Cox. "The celebration extends into online platforms too, with virtual talks, screenings, and a blog-a-thon all scheduled or in the works." Additionally, TCM (Turner Classic Movies), the popular cable and streaming home of the greatest movies of all-time, will feature a day-long line-up of classic silent films on Wednesday, Sept. 29.
Park Circus is proud to represent, in selected territories, the catalogue of Harold Lloyd, working with Suzanne Lloyd, granddaughter of the great silent film comedian and actor Harold Lloyd, who has been managing his legacy of classic films for 50 years and agrees that silent movies deserve a national day of celebration:
"We at Harold Lloyd Entertainment are thrilled to be a part of the inaugural National Silent Movie Day. Not only is it important to preserve silent films but it's so crucial to consistently re-introduce these films to new generations of movie audiences. The cinematic legacy of silent films, including my grandfather's significant screen contributions, continue to provide new discoveries and delights even here in the 21st century. The fine historians and supporters at Hollywood Heritage will soon dedicate the Chaplin-Keaton-Lloyd Alley, a historic and iconic location in the heart of Hollywood where such classics as my grandfather's Safety Last, Chaplin's The Kid and Keaton's Cops were filmed during the infancy of the motion picture industry."
This calendar date salute to silent films has been warmly embraced outside of the United States too. As a result, the day will be rebranded in 2022 to just Silent Movie Day so that international collaborators can easily merge their event plans with the ones happening in the United States resulting in a global celebration of the art of silent films - something in which Park Circus will be hugely proud to participate!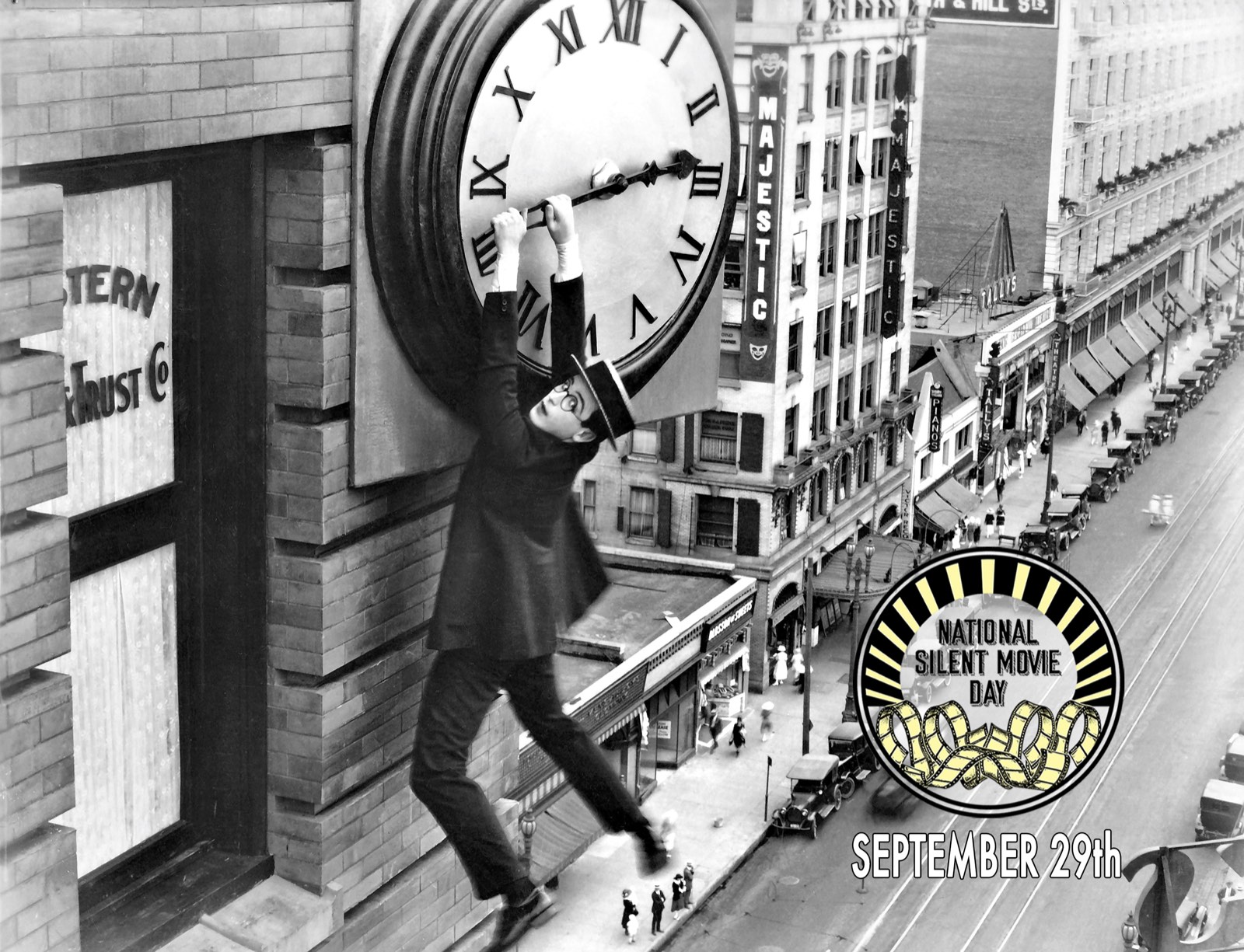 Credit: Image courtesy of Harold Lloyd Entertainment
Lead Image Credit: Silent film stars Harold Lloyd and Mildred Davis; Image courtesy of Harold Lloyd Entertainment