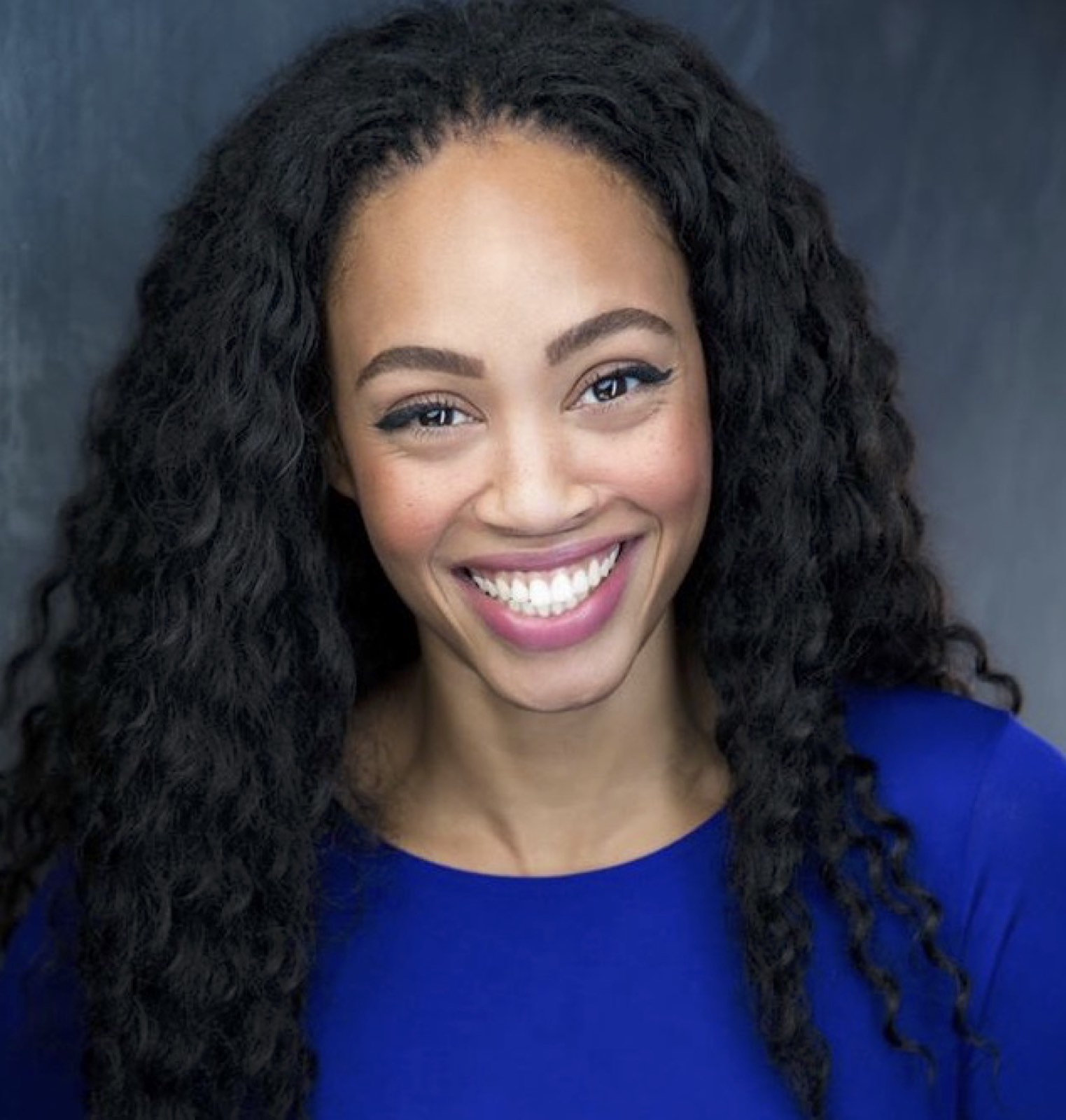 The collective experience of audiences in a cinema watching great films is at the heart what Park Circus is about. We love films, shared stories and escapism, and have asked some of our friends from across the film industry to recommend some of their favourite films for audiences to enjoy as it is safe for cinemas to reopen.
This week, we speak to filmmaker Kyla Frye. Hailing from East London, Kyla is an award-winning actress and filmmaker, whose intent on shaping the future of TV and film began with the launch of her production company, Fryeday Entertainment, in 2012. We met Kyla as part of the We are Parable Momentum programme, in which we were proud to participate earlier this year.
With a passion for bringing diverse and marginalised stories to the mainstream, Kyla believes that every voice deserves to be heard and every person, deserves to be seen.
From writing, to directing, to starring and producing, Kyla's ability to be both versatile and innovative, has allowed her to bring about three short films that have received wide critical acclaim and multiple festival selections alike; showbiz documentary, The Key, Amazon Prime crime caper, Double Cross and mental health awareness film, Faces, Kyla Frye is about being the change we want to see, both on and off the screen.
"Any time I get asked to choose my top films, I get in an almighty fluster! Perhaps it's the Libra in me but I always find it so hard to choose. Do you stick with your childhood favourites? Do you go with the obvious, award-winning, critic-loving household names? Or do you go with the more obscure, art-house, festival selections, that come from independent filmmakers? I've gone with my heart!"
The Little Mermaid (1989)
I'm a big Disney fan! In fact, I'd go on to say that Disney films would probably be my specialist subject on Mastermind; and so, it goes without saying that I could've chosen any Disney film and it would make a justifiable choice, however, The Little Mermaid holds a very special place in my heart.
It's something that you don't realise, until you get older, but representation really does matter. The Little Mermaid is set in the Caribbean; with Sebastian sounding like he could be my Grandad; with calypso and steel pan music invoking images of being at Notting Hill Carnival with my friends and family. The rich, diverse and colourful culture that I grew up with was something that I immediately identified with and considering that I was only two years old when this film was released, it says so much about what the subconscious mind picks up on and how music and film shapes our lives.
So much so that when it came to audition for the school play in primary school, I chose to sing "Part of That World". This was my very first audition... ever... for anything and I still remember it like it was yesterday. Standing in the school assembly hall, full of students, teachers and parents alike, singing my heart out and finishing to a room that stood momentarily silent and then erupted into cheers and applause. I remember looking to my late Nanny Jo, as she stood in the back watching me and thinking that this – this feeling - performing, was what I wanted to do for the rest of my life!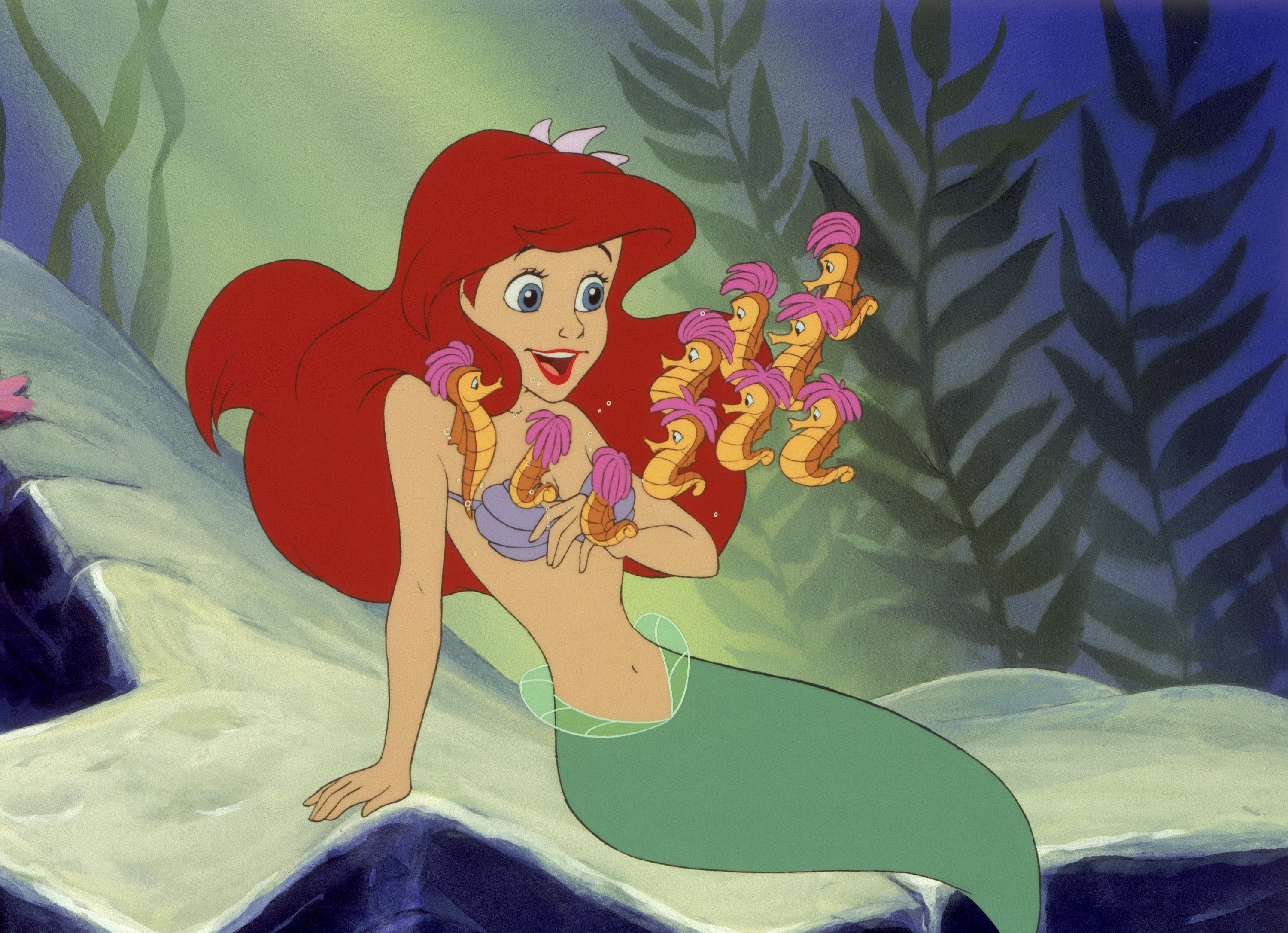 Carmen Jones (1954)
As a result of me being the precocious, ambitious, dreamer of a child that I was, my mum thought it best to introduce me to those who had come before, to some of the best to ever do it. From Josephine Baker to The Nicholas Brothers, she would highlight great artists, performers and films from people of colour.
My mum loves classic musicals; from Seven Brides for Seven Brothers (1954) to Singin' in The Rain (1952), I would sit with my mum on a weekend afternoon and immerse myself in the worlds that were so beautifully created before me.
Carmen Jones was one of those classic movies that would change my idea of Hollywood and film as I knew it. Here we see Dorothy Dandridge, this stunning, talented, free-spirited woman alongside Harry Belafonte, this strong, charismatic, dignified man, who fall madly in love with one another, to be met by a heartbreakingly tragic end. Their love, their story, all told with the addition of those iconic songs and the fact that they were Black, in 1950s America, resonated with the pre-teen me and shaped my idea of what I knew to be possible within the world of acting.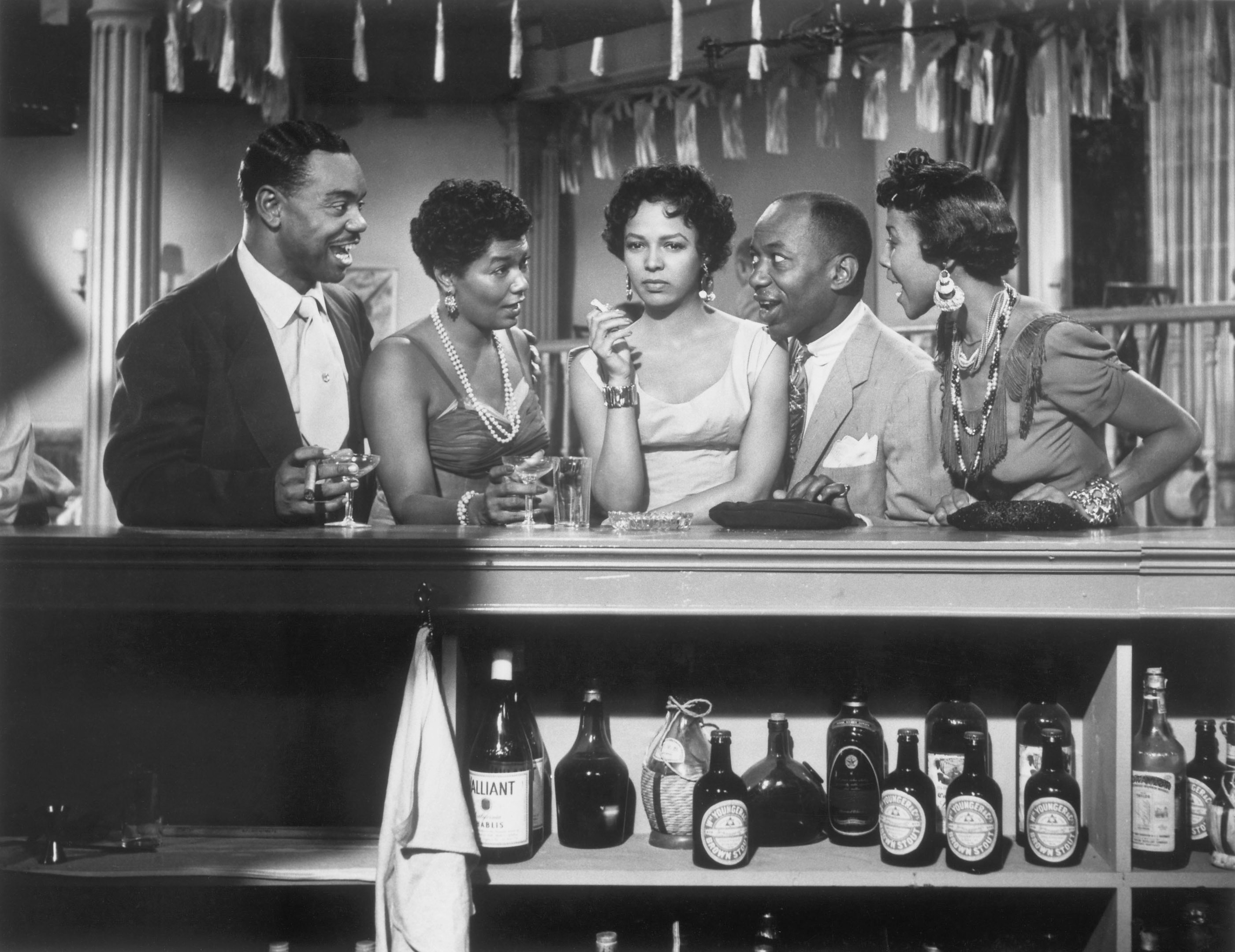 Dreamgirls (2006)
Oh how I LOVE this film!!! The costumes, the light design, the choreography, the music, the all-star cast! Watching this movie, for me, always ends up with a full-scale, running re-enactment in the middle of the front room. I started my professional acting career with Identity Drama School the same year Dreamgirls came out and so to see this film, in the cinema, with my entire family and feeling the energy within that darkened room, it only further flamed the passion I had for being on stage and screen. Watching Jennifer Hudson sing, "You're Gonna Love Me" whilst I and everyone else wiped tears from their face or when Eddie Murphy holds this look as his co-star implores him not to shoot up after being told that his music wasn't going to cut it; There are so many moments in that film that has my nerve-endings tingling and my heart racing with both joy and excitement.
Jurassic Park (1993)
I can watch Jurassic Park anytime, anywhere, from any point and do so gladly, with a big smile on my face. Stephen Spielberg has a knack for making us believe in anything and everything, which is part of the reason he is one of my favourite directors. I have pretty much always been a self-confessed geek; I have an interest and curiosity for almost anything and everything in life, including dinosaurs. I mean, what six-year-old doesn't love dinosaurs?! I think about weekends with my dad and how we would go on "days of adventure" and he would take my sister and I to see the latest blockbusters. Jurassic Park was one of those blockbusters and it's everything that you could want from a sci-fi action adventure. From the idea that you could be face-to-face with beings that were formerly extinct to the idea that we, us, humans, could face our very own extinction because we tried to play God. It's simply brilliant and may I add, those graphics still hold up to any film you can see today. A definite and firm favourite!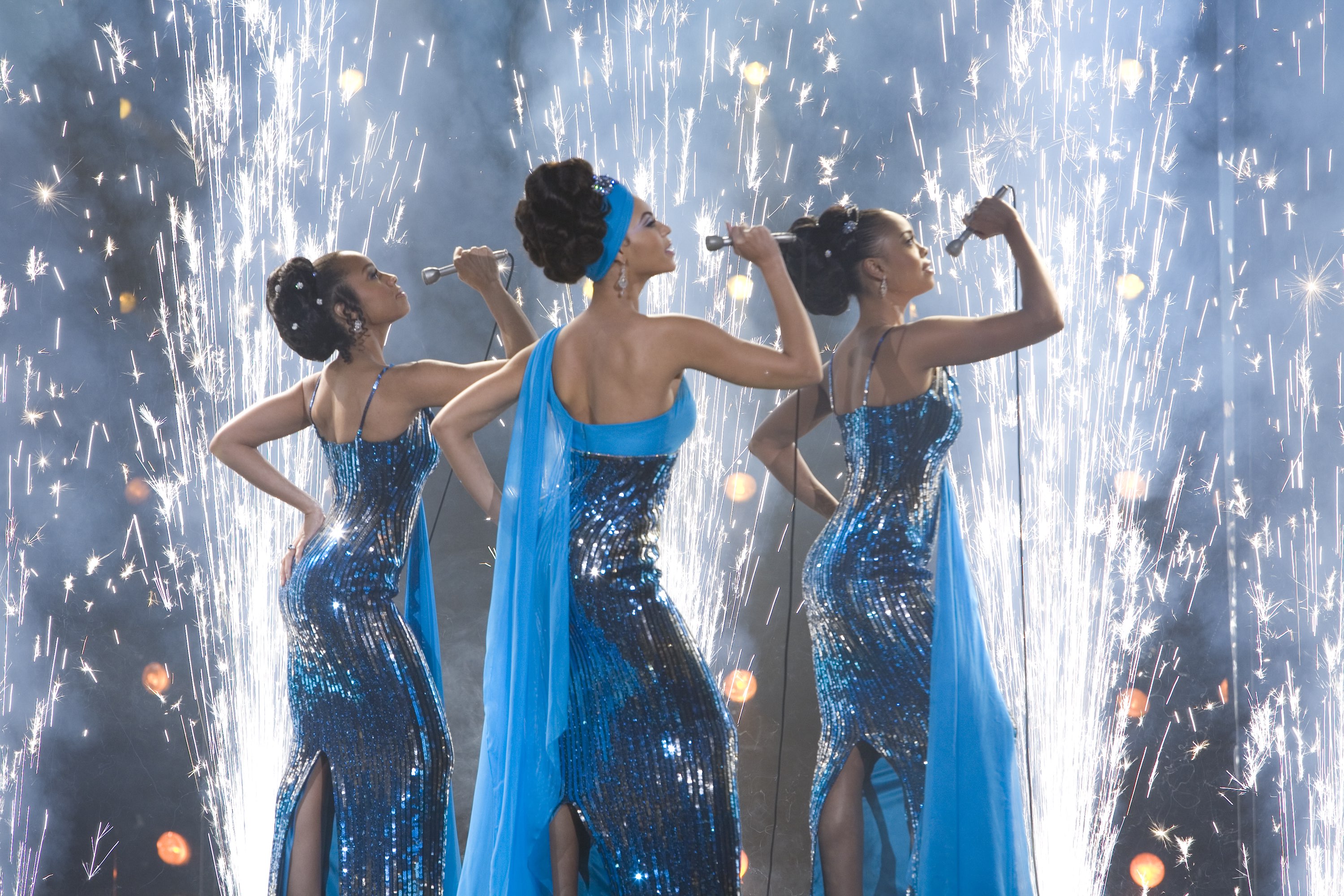 Double Cross (2015)
Slick, sexy and short – this crime caper was the sophomore film from my production company, Fryeday Entertainment. It follows two con artists who bite off more than they can chew and it was the beginning of a very beautiful friendship and working relationship between myself, Sam Benjamin (co-creator/star) and Sam Bradford (director/producer). We shot this film in just twelve hours and I think that it's very telling of the professionalism, passion and pizazz that we three have when we get together. It was met with critical acclaim and its existence is one of the proudest moments of my life. To be able to create something that you genuinely want to watch and be a part of; to take ownership of your craft and the narrative your race and gender represents, is something that has always been integral to the work that Fryeday creates.
"Being The Change We Want To See" is the mantra that I live my life by and I genuinely believe that Double Cross epitomises what that mantra stands for. "The Sams" and I are currently in pre-production for a feature film based on Double Cross and so whilst you wait for that to hit your screens, please do sit back and enjoy Double Cross, which is available to watch on Amazon Prime Video.