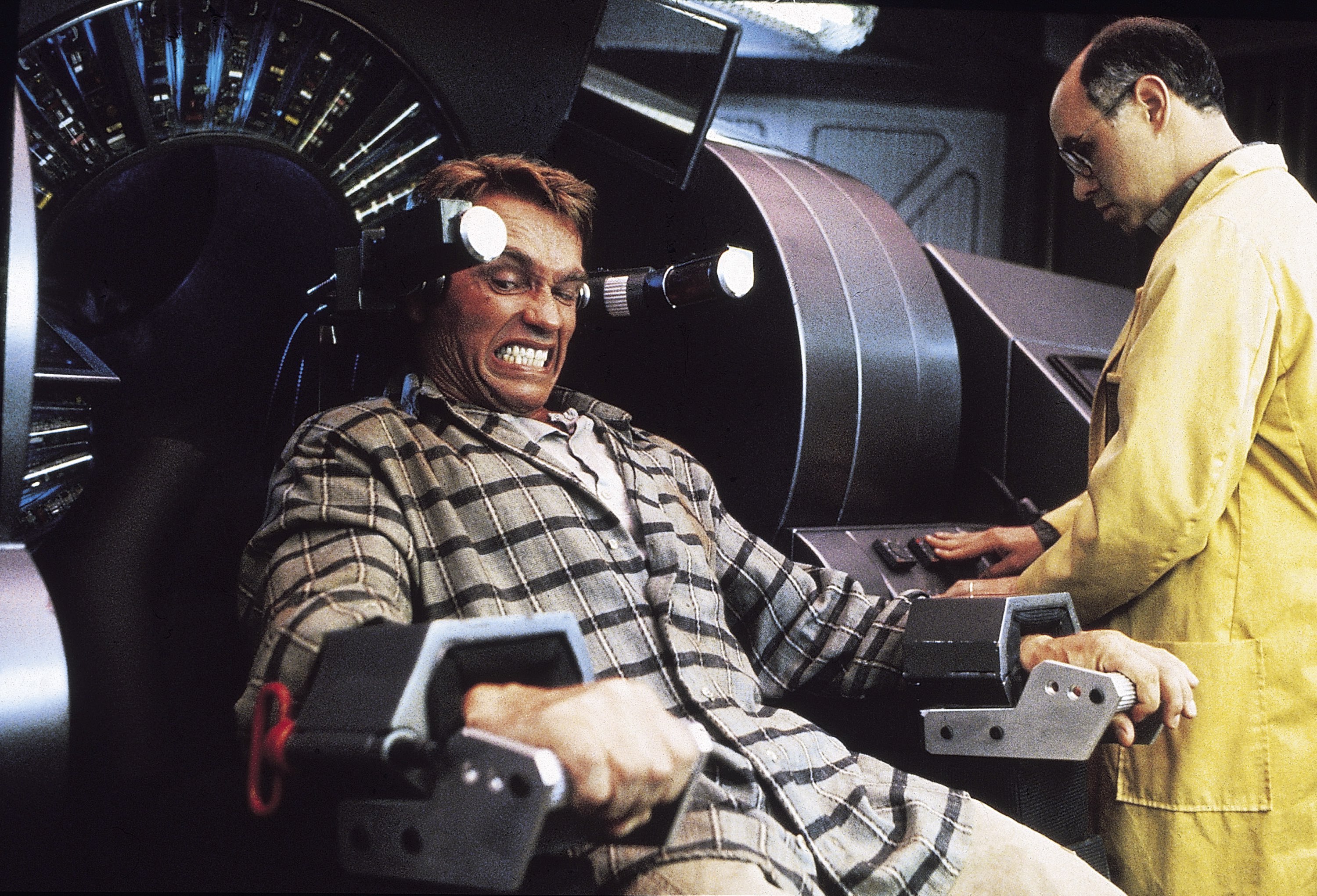 Park Circus is proud to be bringing a 4K Ultra High Definition restoration of Paul Verhoeven's (Robocop, Basic Instinct, Starship Troopers) sci-fi classic Total Recall (1990) which was undertaken by STUDIOCANAL and supervised by the renowned director himself, to selected UK cinemas from 27 November.
The film was selected to premiere at the Deauville American Film Festival as well as Sitges, International Fantastic Film Festival of Catalonia (8-18 October 2020).
Director Paul Verhoeven says of the restoration: "I just saw the 4k presentation of my movie and it's absolutely wonderful what STUDIOCANAL and the restoration team have done. There is so much detail you could say it is 3 dimensional. Bravo! I hope many people go and see the movie."
A brand-new poster and trailer have been created to promote the release. The Steelbook artwork was designed by British illustrator and movie poster artist, Kyle Lambert. Previously, Lambert has designed the iconic key art for Stranger Things and is renowned in the industry for his distinctive and retro style.
Adapted from Philip K. Dick's short novel, We Can Remember It For You Wholesale, Total Recall is a truly visionary film ahead of its time. Featuring a career best performance from the legendary Arnold Schwarzenegger, the film was restored in 4K from a scan of the original 35mm negative and was made at Technicolor LA in tiff 16 bits format.
Colour-grading was supervised by Jérome Bigleur at Hiventy. The restoration crew paid particularly high attention to preserve special effect continuity. Total Recall was one of the earliest films to use computer-generated images for special effects, winning the Special Achievement Award for Visual Effects, Academy Awards® 1991, which have impressively stood the test of time.
The original soundtrack, composed by Jerry Goldsmith, also greatly benefited from digital restoration. This exceptional restoration in its Dolby HDR version will make it possible for all generations to enjoy Total Recall both in cinemas with the 4K cinema version, and in Home Entertainment with the new UHD Blu-ray edition.