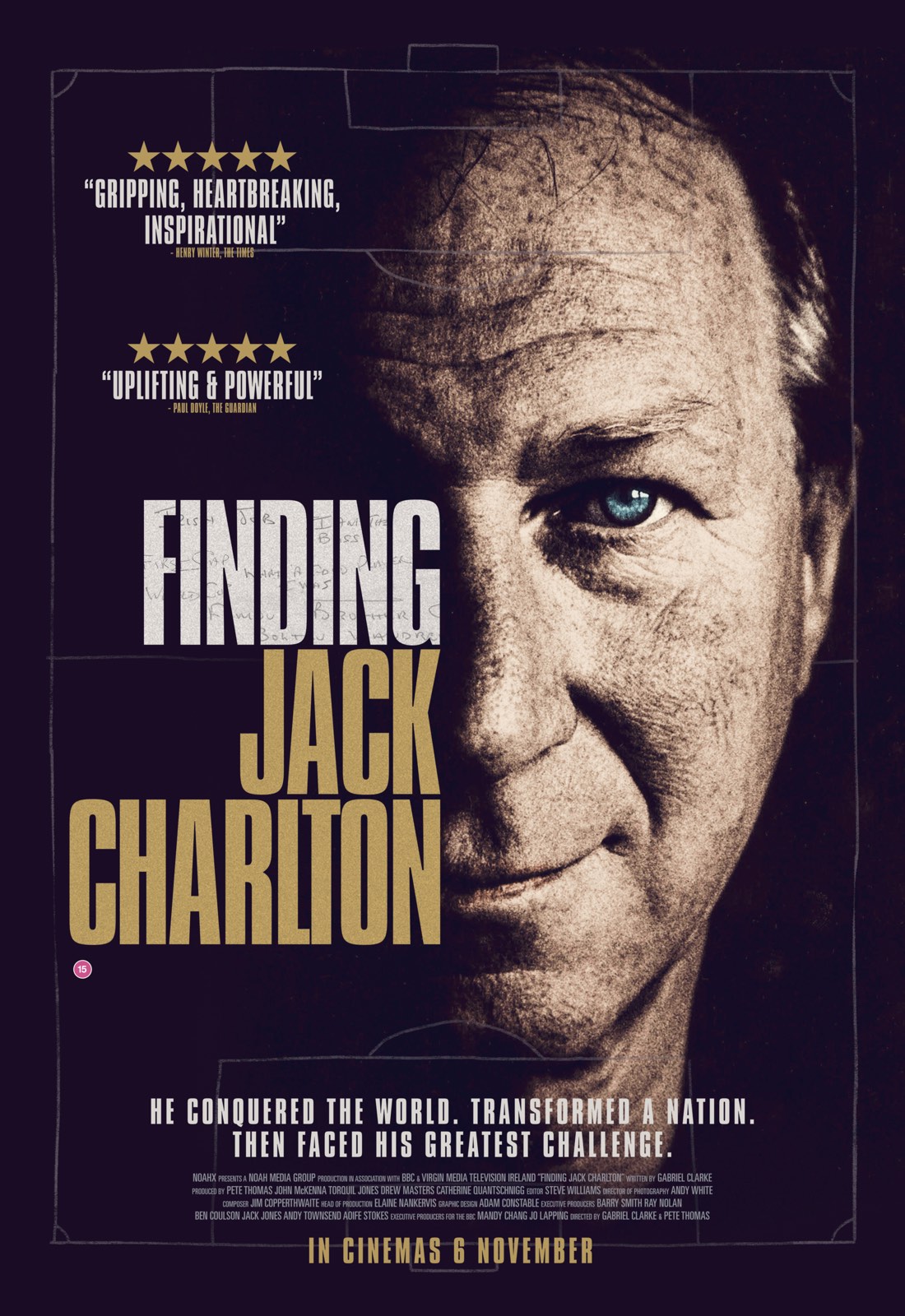 Filmed during the last 18 months of Jack Charlton's life and detailing his previously undocumented life with dementia, Finding Jack Charlton is a uniquely emotional insight into the life and career of a sporting legend, coming to UK & Irish cinemas on 6 November.
The documentary is released courtesy of Noah Media Group, the creators of some of the most acclaimed feature-length sports documentaries of recent years (Bobby Robson: More than a Manager, The Edge,Steve McQueen: The Man & Le Mans).
Directed by Gabriel Clarke (Bobby Robson: More Than A Manager; Steve McQueen: The Man & Le Mans) and Pete Thomas (Adam Hills: Take His Legs), and executively produced by former Republic of Ireland captain Andy Townsend, Finding Jack Charlton is a portrait of an extraordinary man: an English World Cup-winning legend, who became an Irish hero.
Shot on location in Ireland and England, the film also explores Jack's life with dementia. This contemporary narrative forms a central theme of the story, offering an intimate, compelling insight into Jack the man and the challenge faced by thousands of families universally.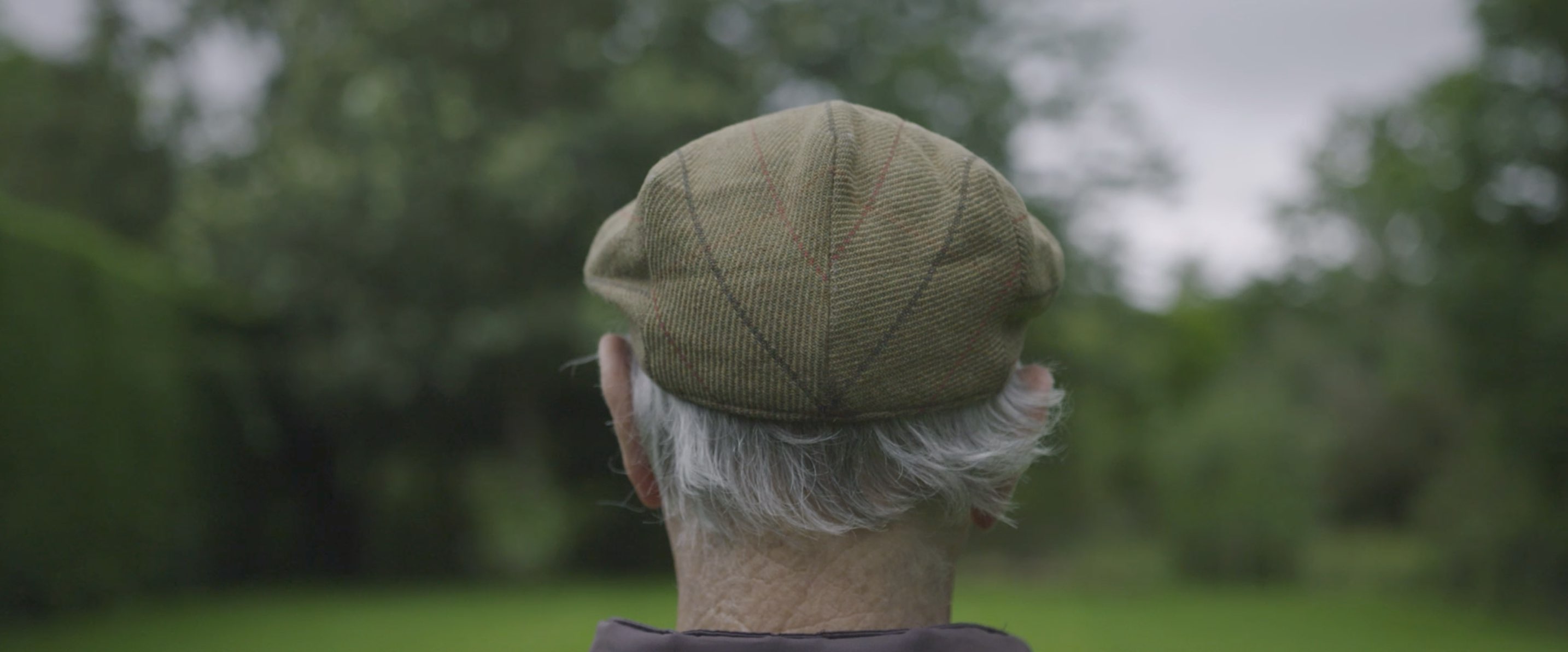 The documentary features key characters from throughout Jack's career, with contributions from Jack's family for the first time, including his wife Pat and son John. They are supported by major figures in football, music, film and politics, enabling the exploration of the major pillars of Jack's life: Jack & England, Jack & Ireland, and Jack & his brother, Sir Bobby Charlton. Contributors include former players Andy Townsend, Paul McGrath, Niall Quinn, David O'Leary and Packie Bonner, U2 drummer Larry Mullen Jr., politician Bertie Ahern, comedian Brendan O'Carroll and more. Significantly, Jack's family have given access to detailed, hand-written notes that Jack made and kept safe throughout his career. These personal thoughts are an intimate window into Jack's managerial philosophy and offer a new level of understanding into 'Finding Jack'.
Multiple sources of revealing, unseen archive footage have also been uncovered, captured behind the scenes with Jack and the Ireland team during the World Cup in 1990 and on the road to their qualification for the 1994 World Cup in the USA.
Alzheimer's Society and the Alzheimer's Society of Ireland are the film's official charity partners. The film is produced by Noah Media Group's John McKenna & Torquil Jones.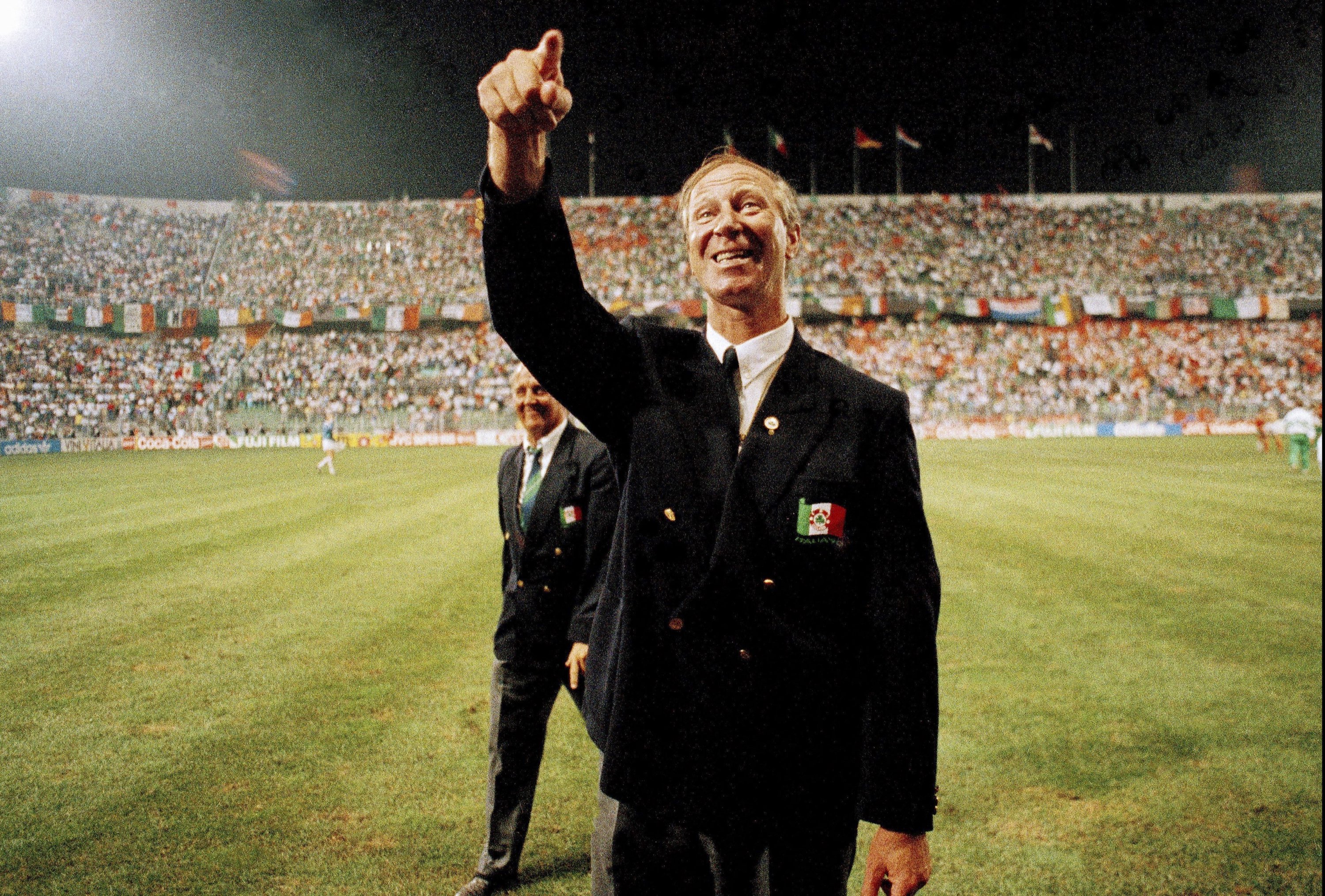 ABOUT JACK CHARLTON
HE REACHED THE TOP OF THE WORLD WITH HIS COUNTRY. HE WENT ON TO ACHIEVE SOMETHING EVEN MORE REMARKABLE WITH HIS ADOPTED NATION. AND THEN HE FACED PERHAPS HIS GREATEST CHALLENGE.
Jack Charlton was a legendary football player and part of the celebrated England team that won the 1966 World Cup. Charlton went on to manage the Republic of Ireland national team from1986 to1996, during which time he helped transform the nation's self-image through football and stewarded the national team during their most successful ever period including their reaching the quarter final at their first World Cup, 30 years ago this year. A Freeman of Dublin and one of only eight people to have ever been awarded Honorary Citizenship of Ireland, Jack died at his family home in Northumberland on July 10th 2020, aged 85.
'Be a dictator, but be a nice one! ' (Jack Charlton)
ABOUT NOAH MEDIA GROUP
Noah Media Group are the award-winning production company behind Bobby Robson: More Than A Manager , Steve McQueen: The Man & Le Mans (Officialwinner of 2018's SJA best TV/Film documentary award Cannes Selection, 2015) and last summer's acclaimed cricket documentary, The Edge.
The company brings together a team of award-winners in Film and TV with hugely successful original thinkers from the online and new technology sectors. The company combines creative talent and technical expertise, built on decades of high-end media experience. Noah specialises in feature length and short-form documentary, title sequences, corporate films, promos and digital content, and distributes this through its distribution arm, NoahX.
In 2019, Noah launched its International Sales division with a slate of sports-led titles, reinforcing the company's growing commitment to showcasing acclaimed sports documentaries at a global level.
ABOUT ALZHEIMER'S SOCIETY
Donations to Alzheimer's Society's Coronavirus Appeal can be made at alzheimers.org.uk/coronavirus-appeal. Via the Dementia Connect support line on 0333 150 3456, Alzheimer's Society Dementia Advisers provide emotional support and practical during this difficult time. Phone lines are open 7 days a week.
For up to date information, services and practical advice, please visit www.alzheimers.org.uk.
Alzheimer's Society is the UK's leading dementia charity. We provide information and support, fund research, campaign to improve care and create lasting change for people affected by dementia in England, Wales and Northern Ireland.
Dementia deaths are rising year on year and 225,000 people will develop dementia this year - that's one every three minutes.
Dementia costs the UK economy over £26 billion per year. This is the equivalent of more than £30,000 per person with dementia.
Alzheimer's Society funds research into the cause, care, cure and prevention of all types of dementia. This includes a £50 million investment in the UK's first dedicated Dementia Research Institute.
ABOUT THE ALZHEIMER SOCIETY OF IRELAND
The Alzheimer Society of Ireland is the national leader in advocating for and providing dementia-specific supports and services.
Our vision is an Ireland where people on the journey of dementia are valued and supported and our mission is to advocate, empower and champion the rights of people living with dementia and their communities to quality support and services.
A national non-profit organisation, the ASI is person-centred, rights-based and grassroots led with the voice of the person with dementia and their carer at its core. The ASI also operates the Alzheimer National Helpline offering information and support to anyone affected by dementia at 1800 341 341.
The ASI also provides a number of other supports and services to people with dementia and their carers across Ireland including 51 Day Care Centres and one Respite Care Centre. The ASI also provides Home Care, Family Carer Training, Dementia Advisers, Alzheimer Cafes and Social Clubs.
Visit: https://alzheimer.ie