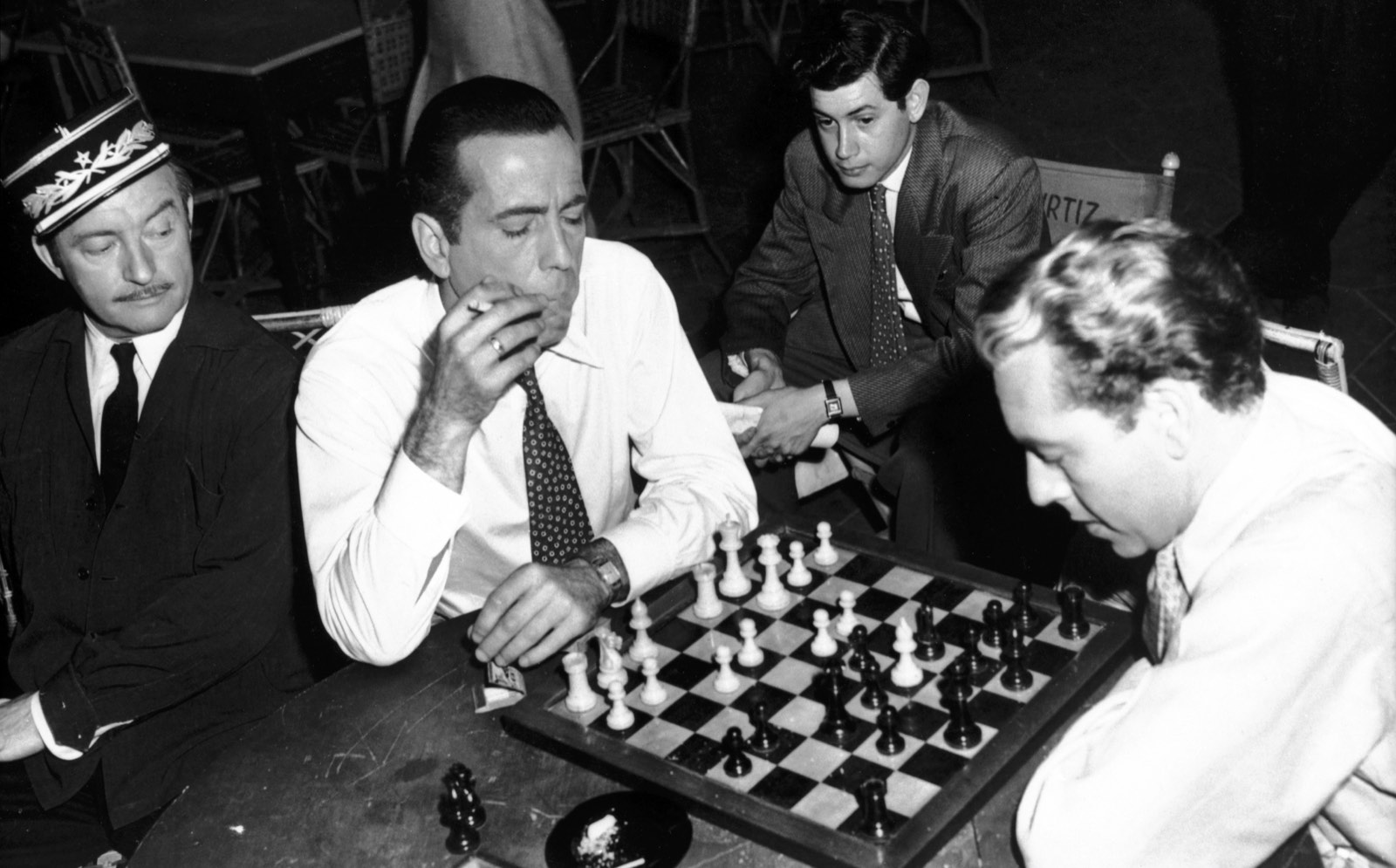 Since 2003, Park Circus has been passionate about the big screen experience. When the majority of cinemas across the globe had to temporarily close their doors, we took the opportunity to ask ourselves what it is about those darkened, velvet-clad auditoriums that is so magical, and what films we would be rushing to see the moment it is safe to do so.
Throughout the month of August, we continue our focus on all things REMEMBER within film. Films that evoke the happiest of memories and the most visceral of emotions. Films that take you back in time, and films that have taken on such a life of their own in popular culture that their very mention brings a song, a mood or a cultural aesthetic to mind.
You must remember this… the opening lyrics to the song performed by Sam (Dooley Wilson) is one of the many quotable lines from Michael Curtiz's 1942 war drama, Casablanca. And how could you forget it?
What was created as a propaganda film during World War II starring Humphrey Bogart and Ingrid Bergman, has not only cemented its place the history of film, but also surpassed it. The film undeniably holds a special place in the hearts of many cinephiles, but even those who haven't seen the film are still likely to recognise famous quotes like "Here's looking at you kid" or "This is the beginning of a beautiful friendship" as more than 50 years since its release, the film is being still referenced in shows from Sesame Street to The Simpsons.
In this week's From the archive we take a moment to go back to where it all started and share a set of behind the scenes stills from the original production of this iconic film. Enjoy!