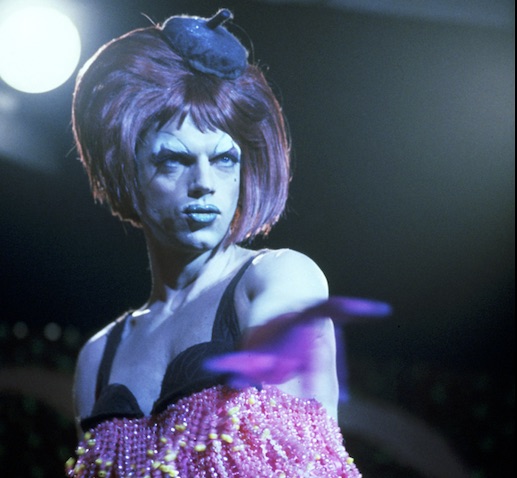 Since 2003, Park Circus has been passionate about the big screen experience. When the majority of cinemas across the globe had to temporarily close their doors, we took the opportunity to ask ourselves what it is about those darkened, velvet-clad auditoriums that is so magical, and what films we would be rushing to see the moment it is safe to do so.
We are thrilled to finally be supporting the safe reopening of cinemas and as cinemas begin to reopen, we'll take a dive into our catalogue and take a closer look at what the cinema experience means to all of us. Throughout July, we'll be focusing on all things PLAY. Highlighting the playful, joyous films that make cinema so magical. From laughing out loud to cheering alongside – these films involve happiness in all its forms.
Cinema is an incredibly creative and innovative medium, transforming ideas and thoughts into tangible and relatable stories. It's an interplay of ideas, colours, sounds, aesthetics and stories, lovingly put together for the big screen. A film which perfectly embodies the playfulness of the medium is The Adventures of Priscilla, Queen of the Desert - in which a group of performers with a contract to perform a drag show way out in the Australian desert journey across the Australian Outback in their battered pink tour bus.
It is a 'playful' film in so many senses of the word. Not only do Hugo Weaving, Terrence Stamp and Guy Pearce so wonderfully play the three protagonists of the story, but their characters are in turn playing characters themselves in their performing personas. The film plays with the audiences' expectations, stereotypes, social norms, music, and image, and it's equal parts hilarious, moving, striking and empowering.
Visually, it's a play on colours and textures, culminating in the spectacular outfits the three leads wear during their performances. We hope you enjoy this selection of photos from the film, showcasing some of the film's most spectacular and striking costumes courtesy of designers Tim Chappel and Lizzy Gardner. We tip our fluorescent wigs to you!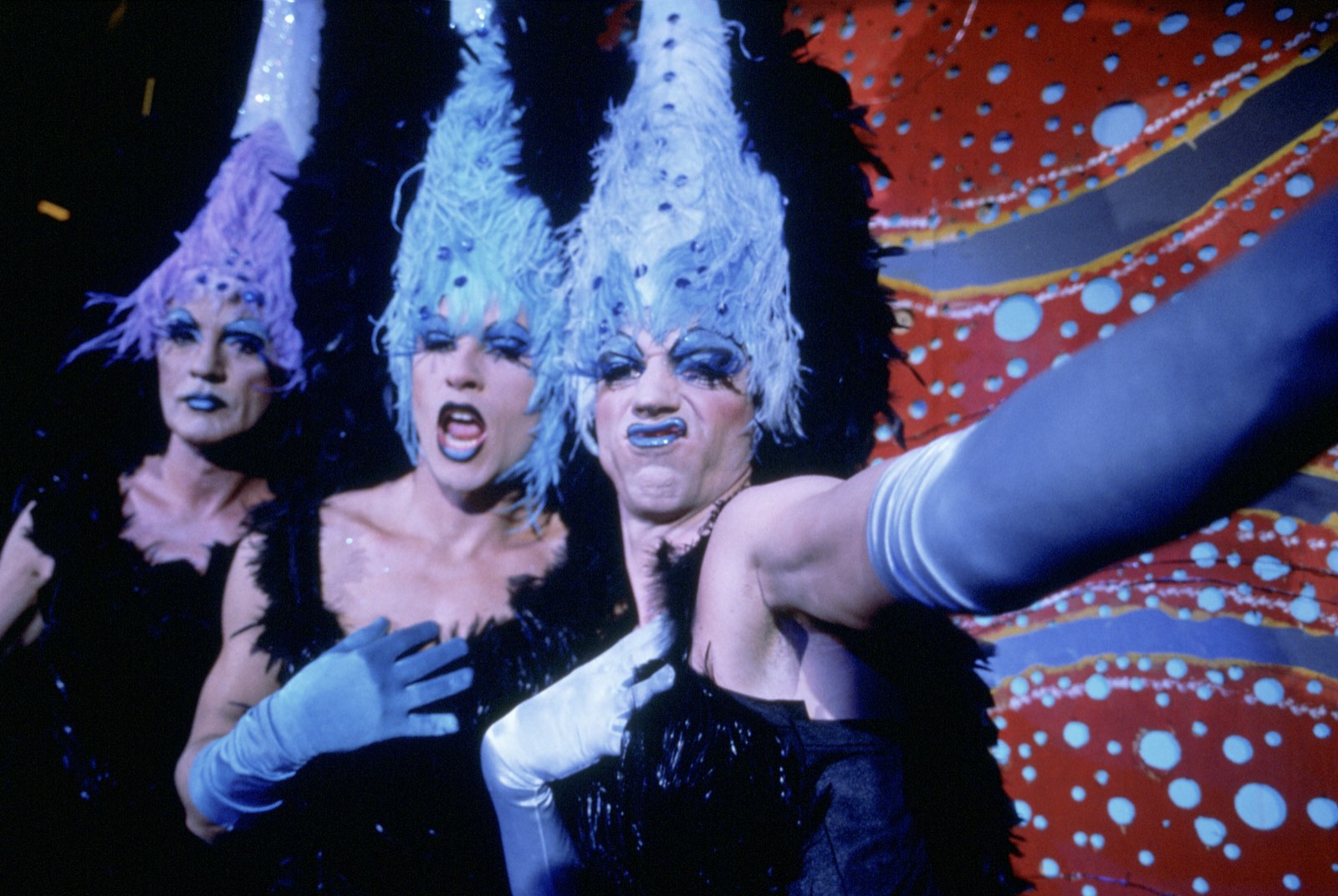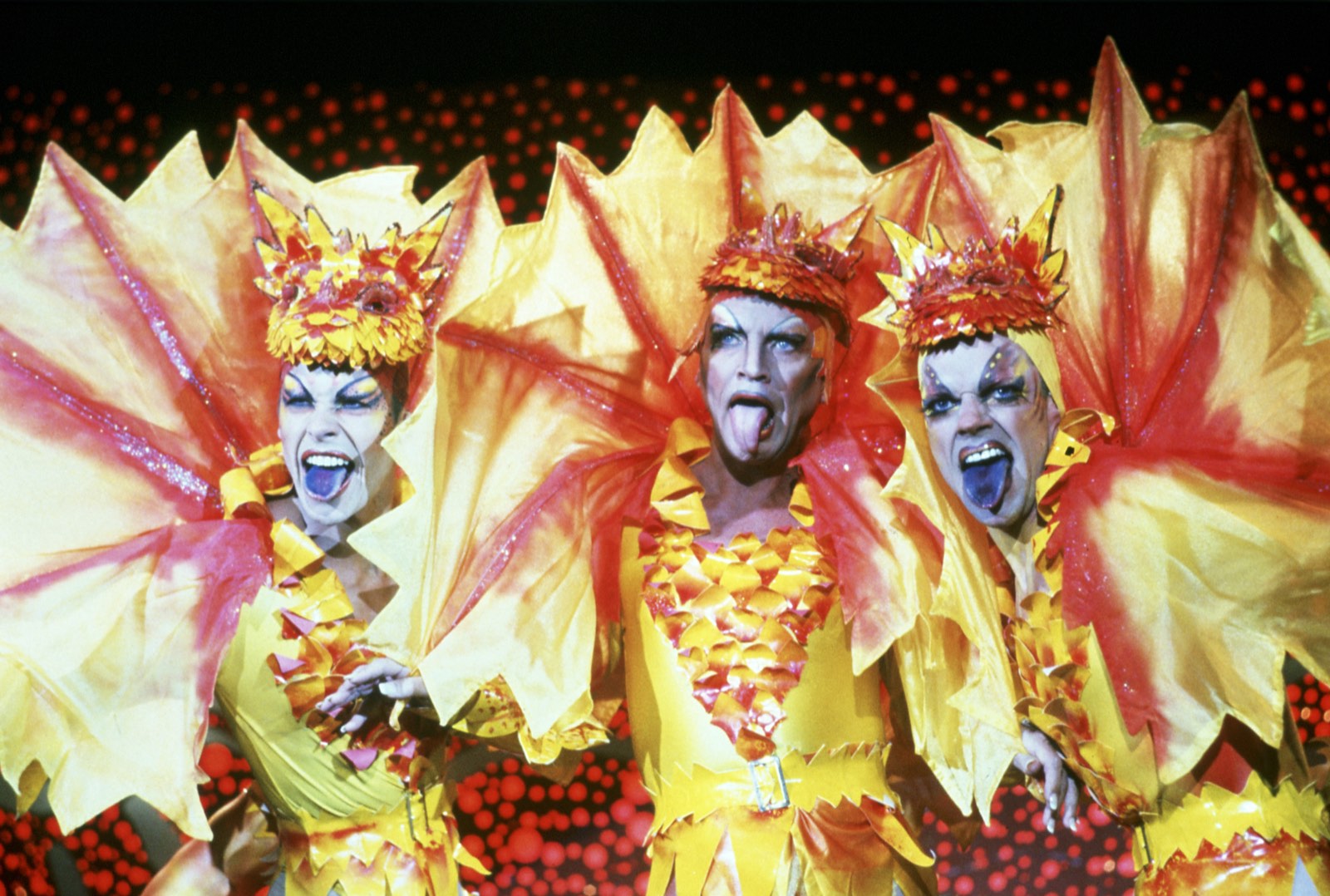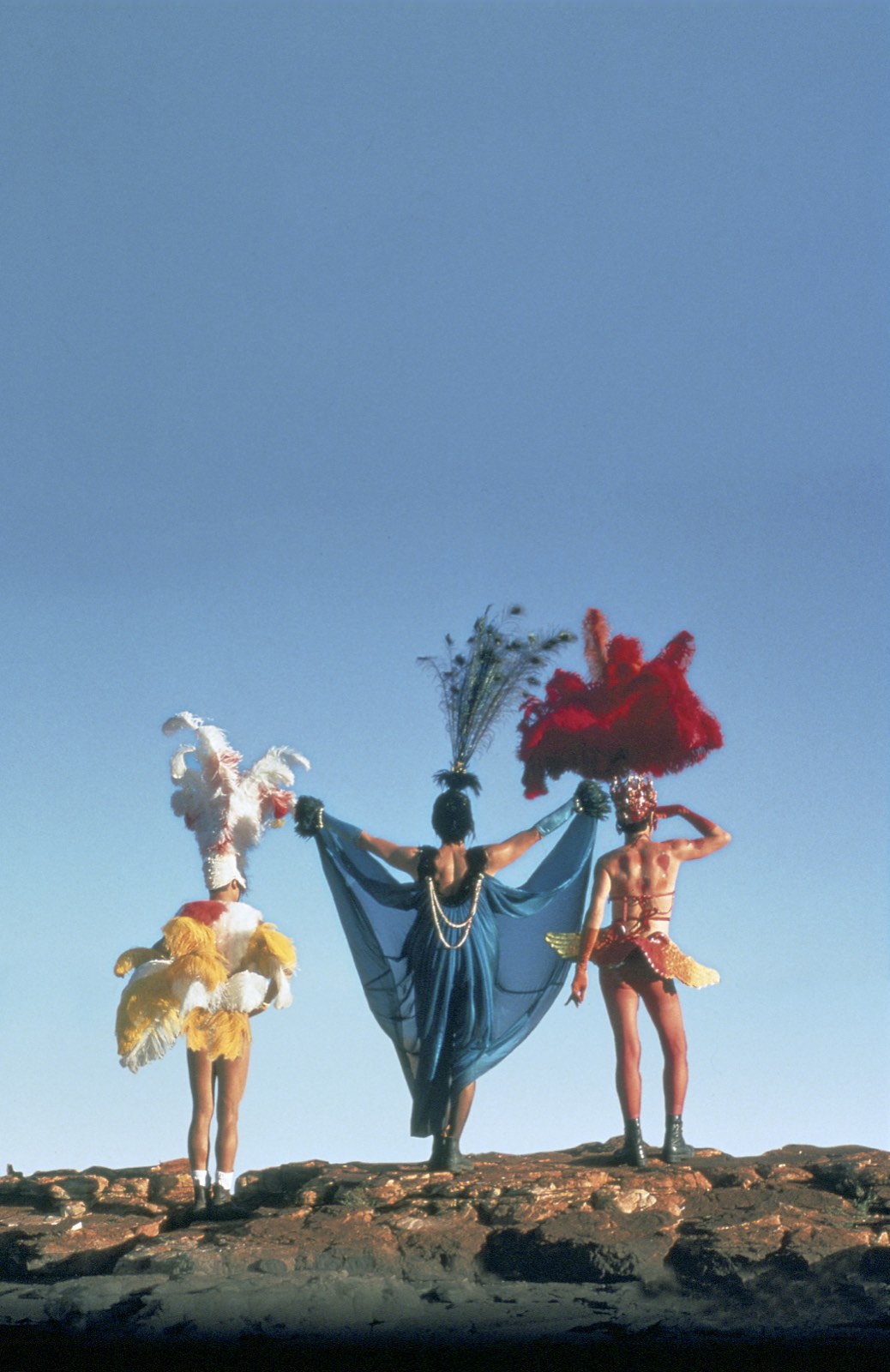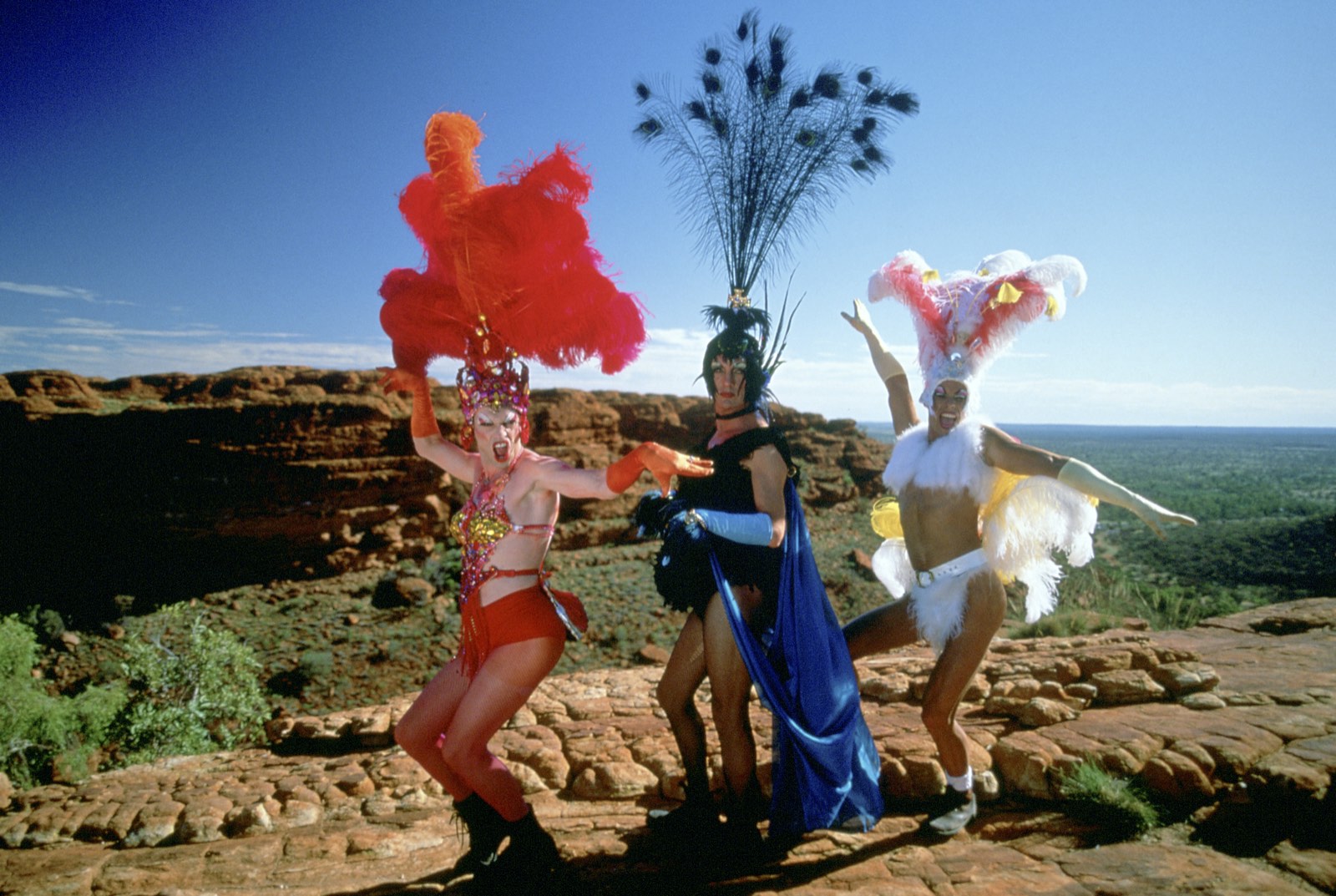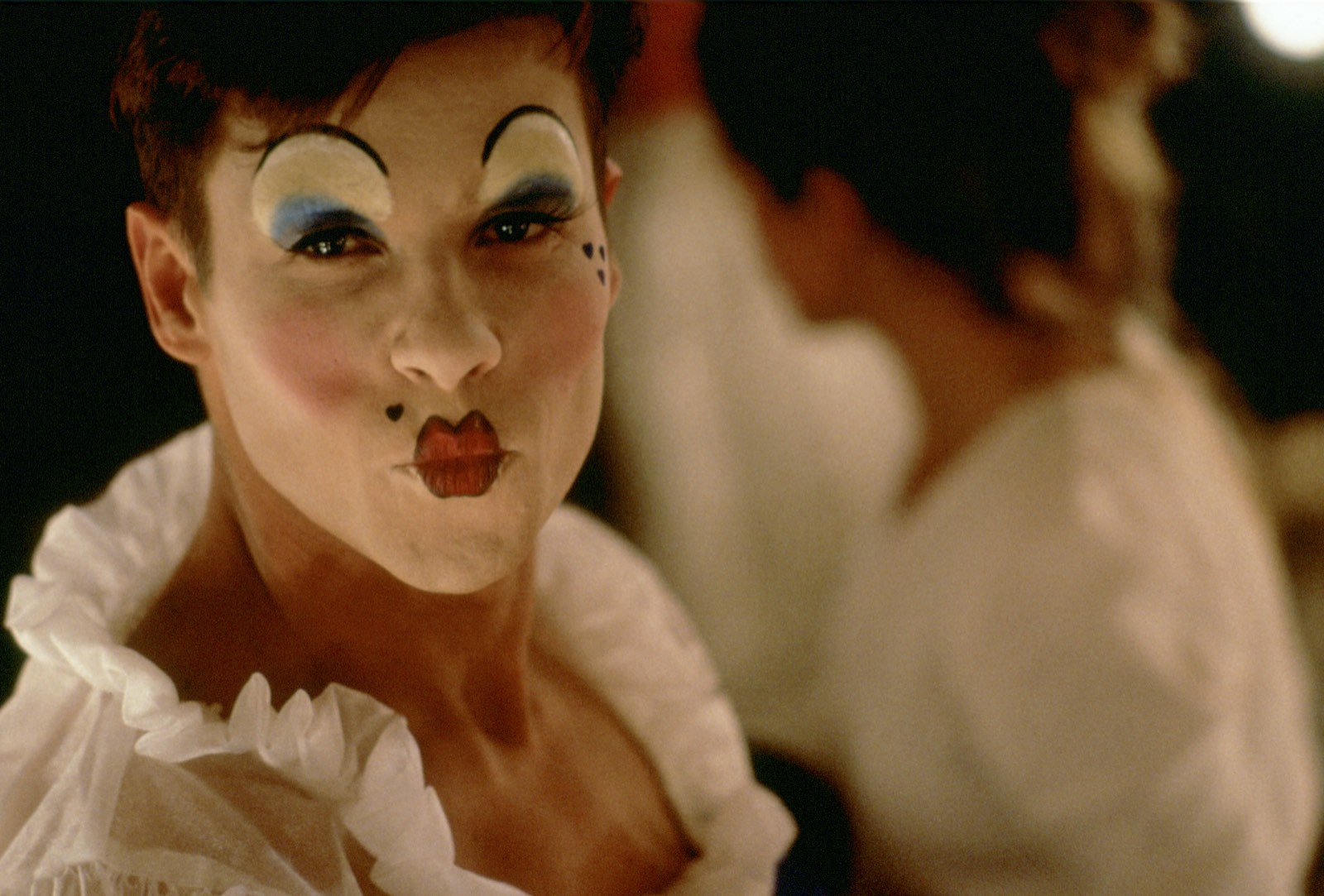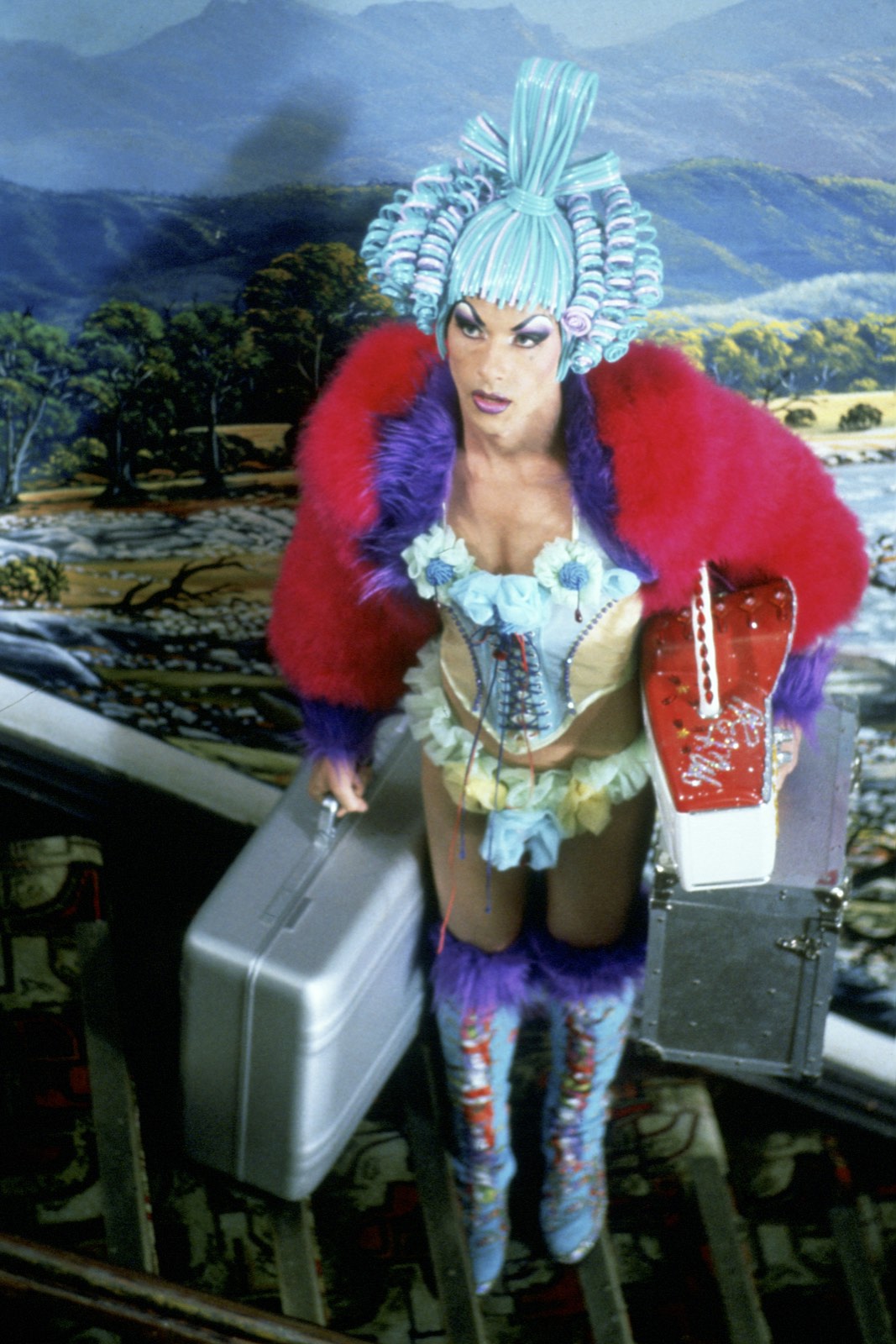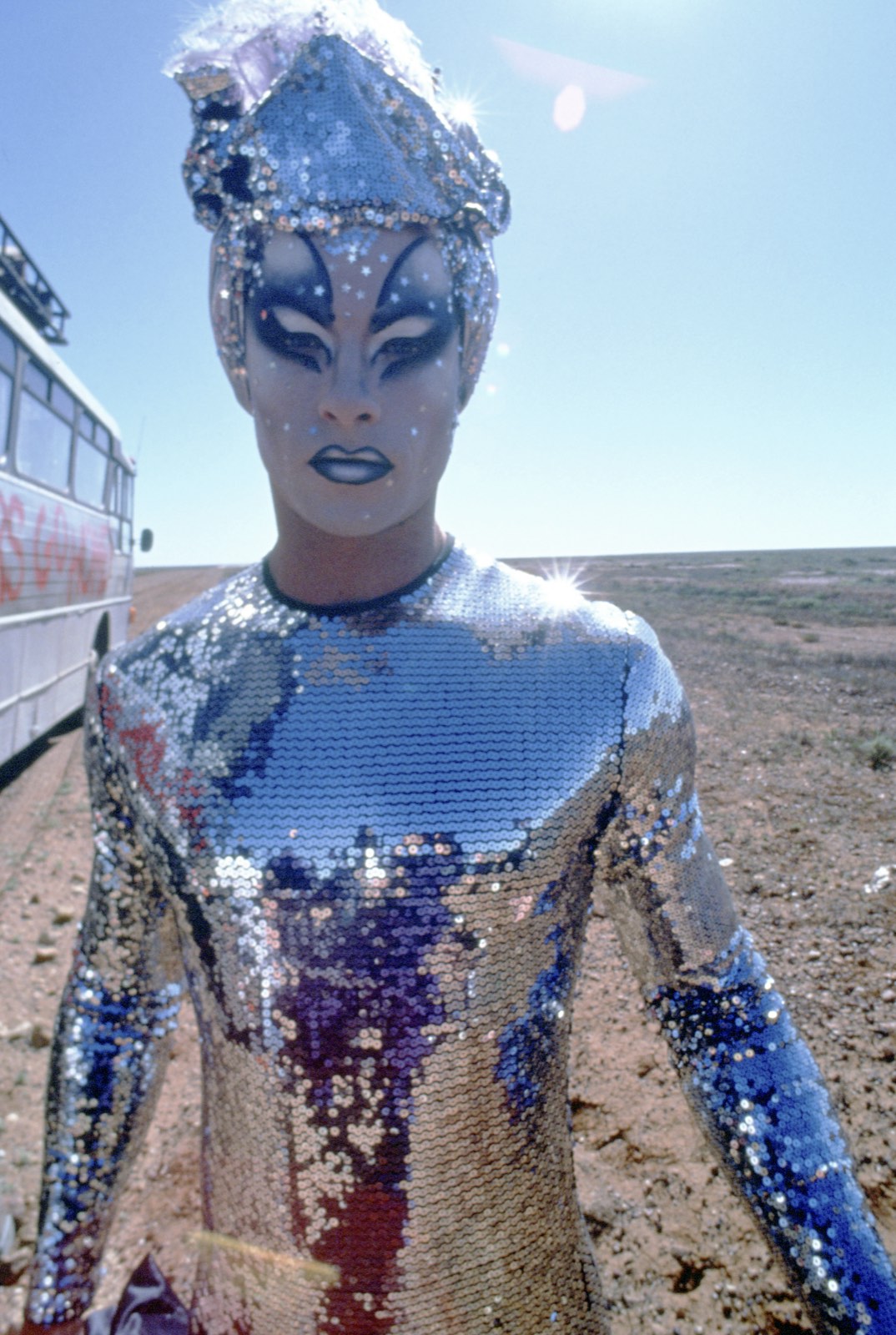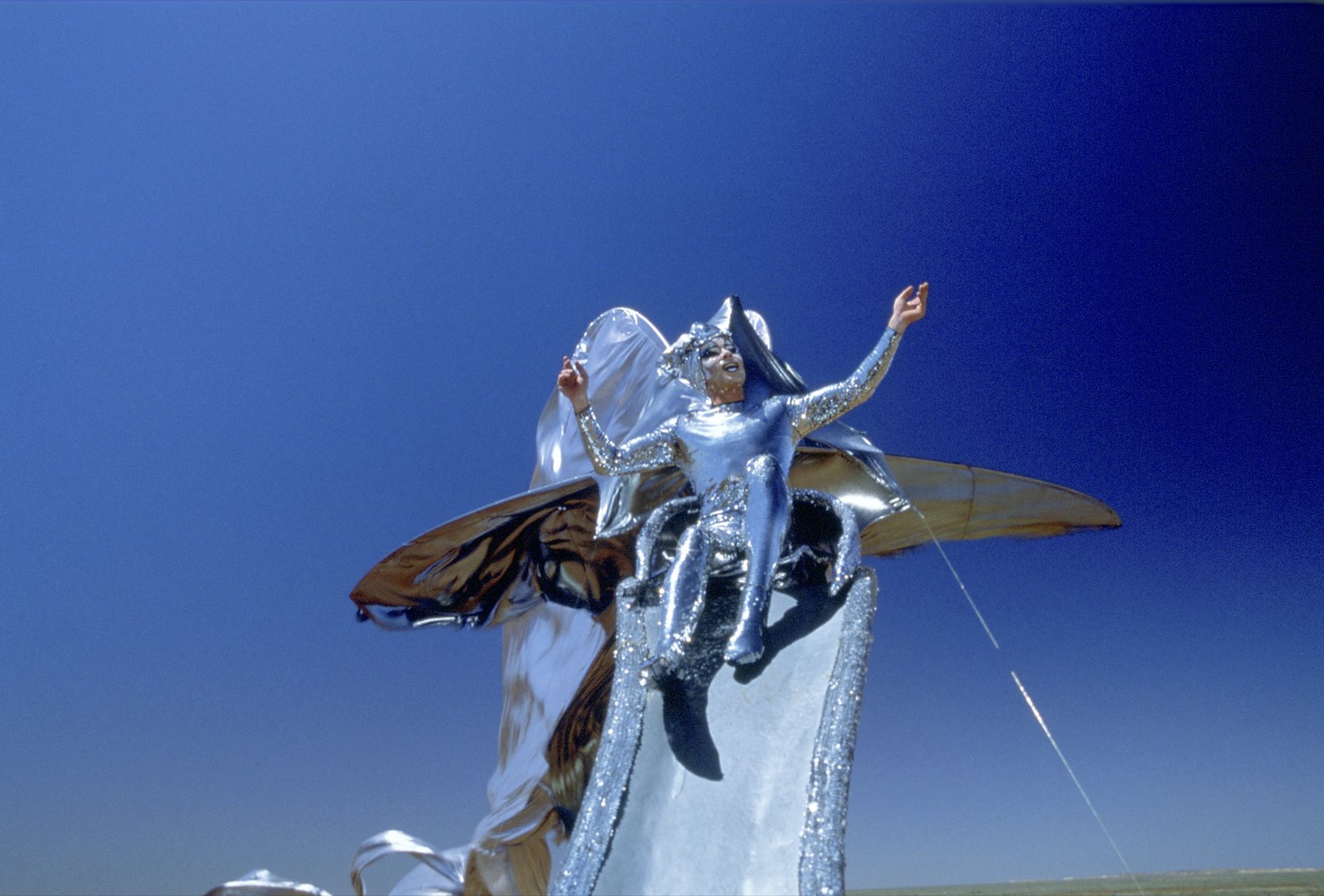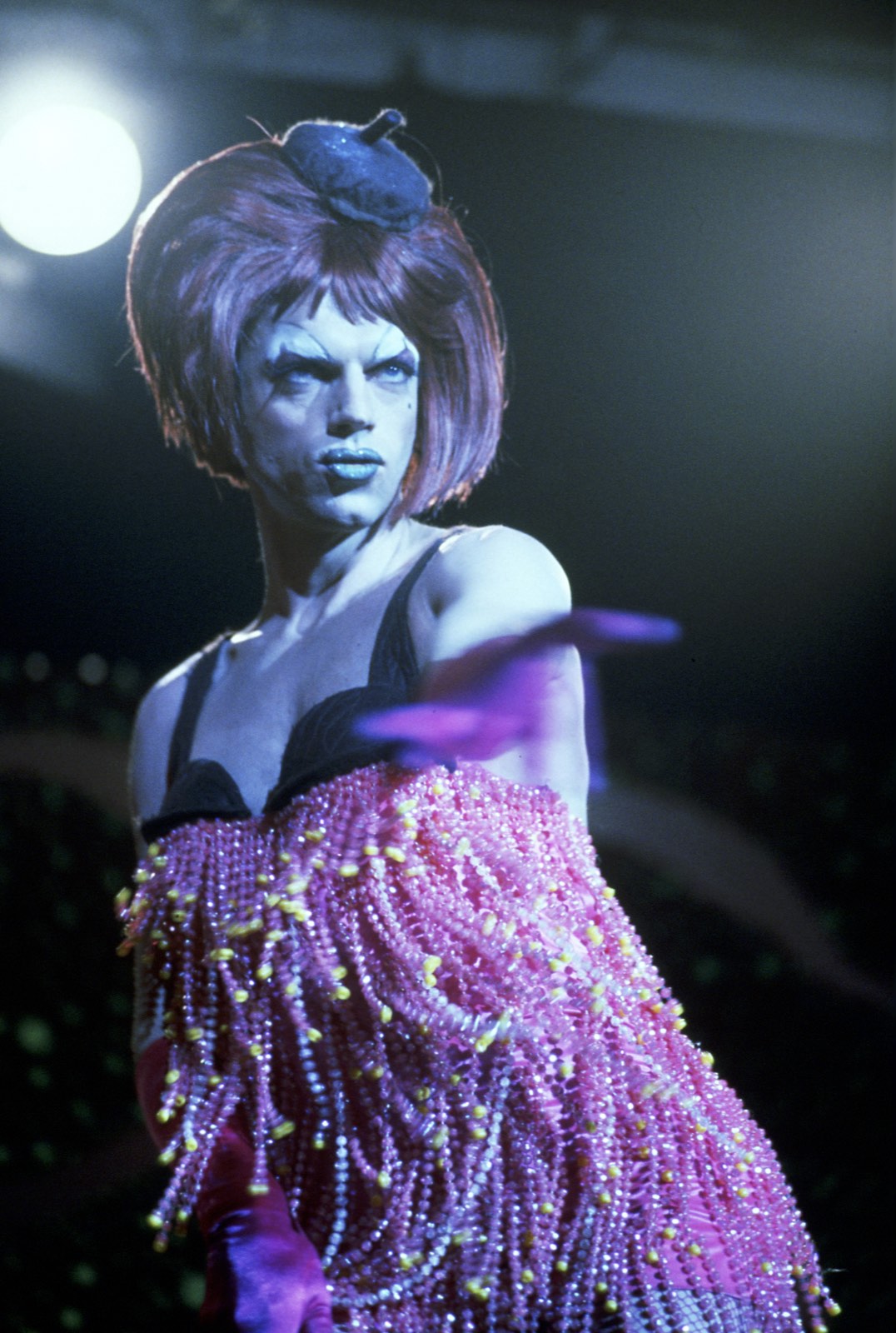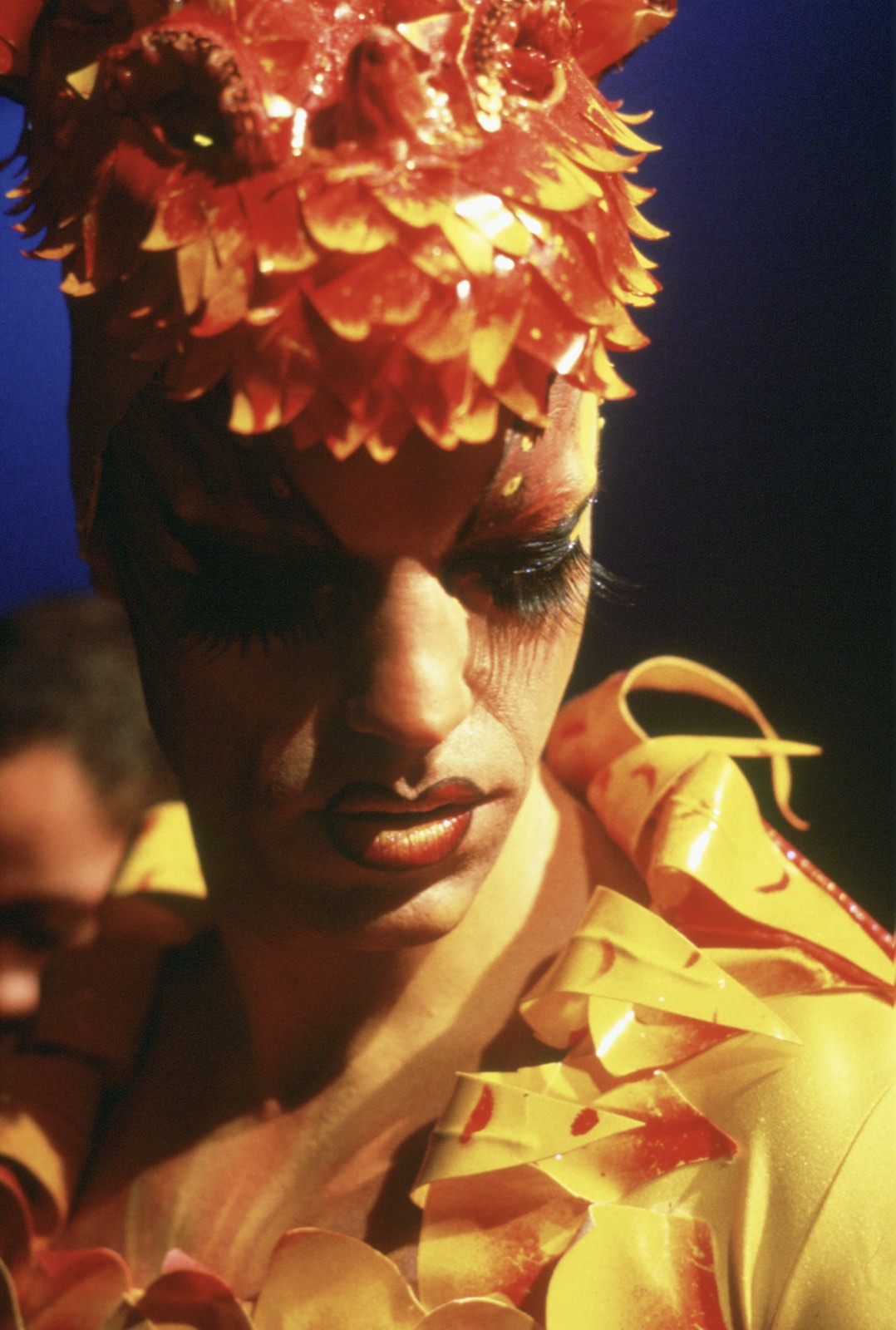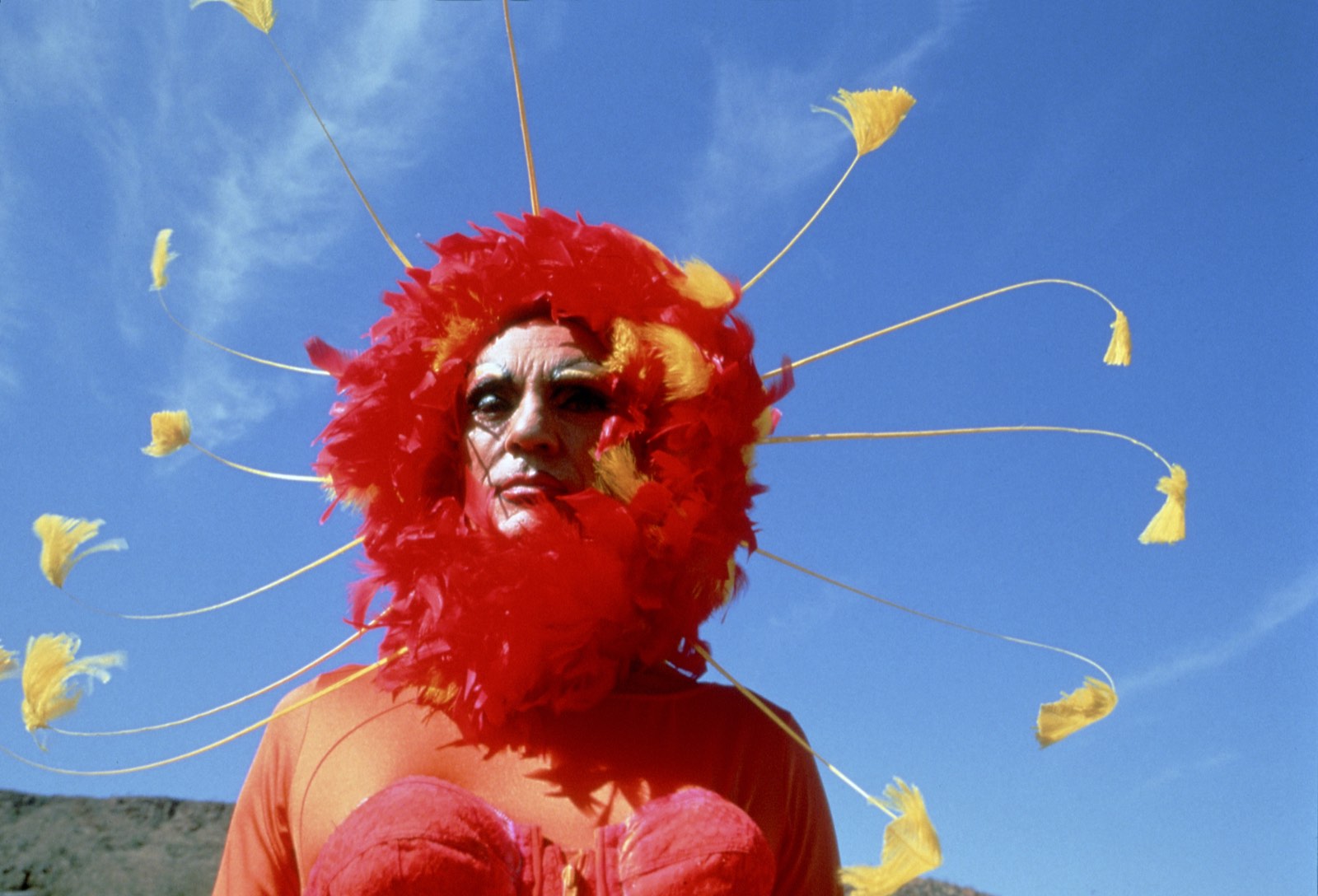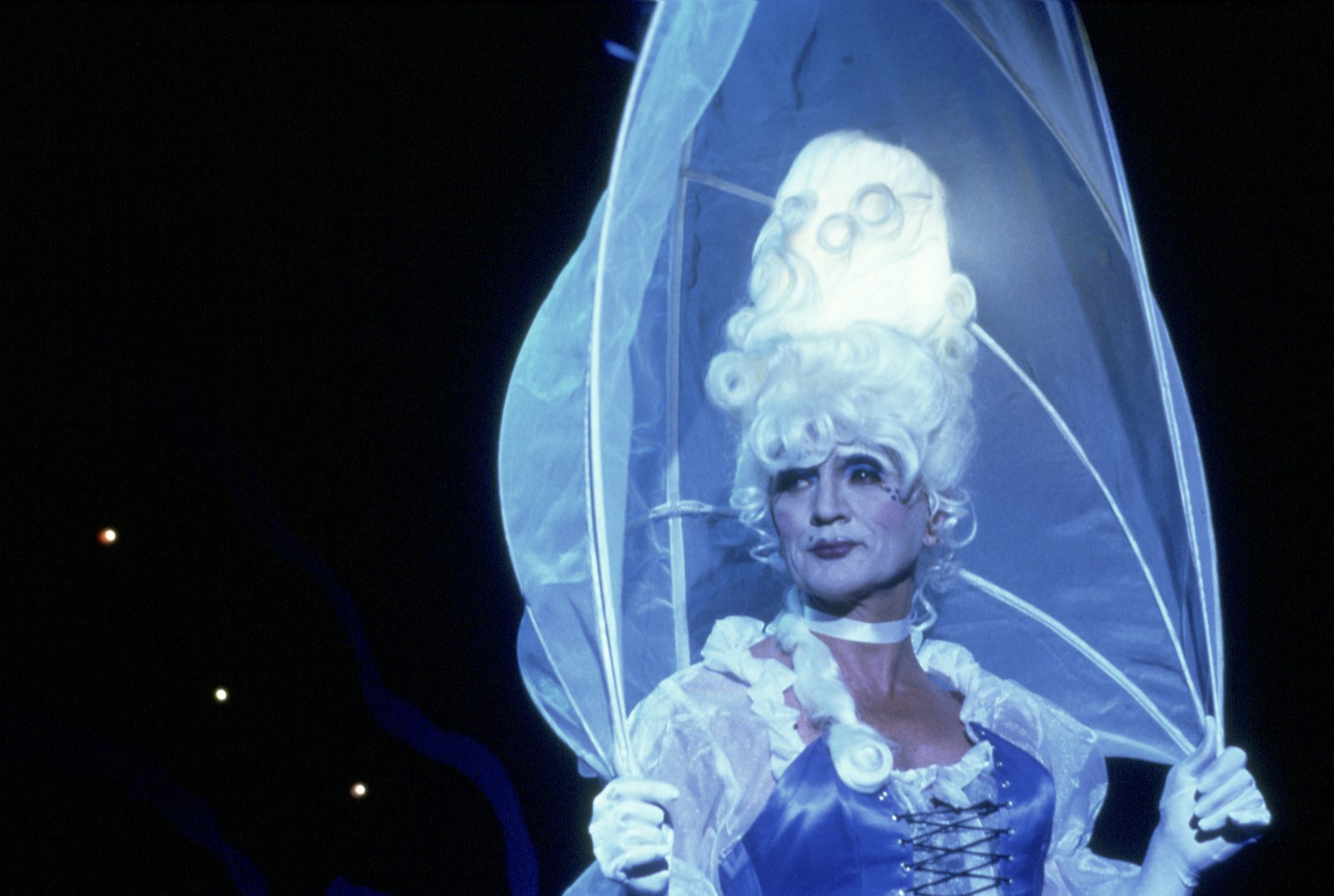 All images are courtesy of MGM Studios.