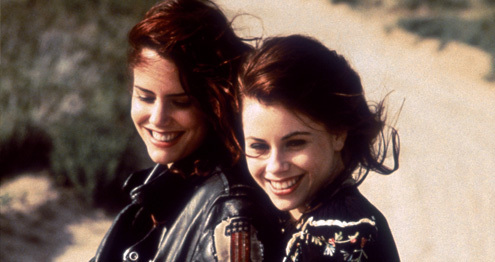 Love and sex complicate the lives of Nora Evans and her two teenage daughters as they come of age in a small New Mexico town. Seventeen-year-old Trudi Evans is beautiful, rebellious and very promiscuous - much to the dismay of her mother. Her younger sister Shade fantasises about love while watching afternoon movie matinees. And Nora auditions a colorful cast of suitors while waiting tables in the local diner. Life takes a wild turn when Trudi announces she's pregnant - and the father of her baby mysteriously disappears. The girls' long lost father appears out of nowhere, hoping to make up for lost time. Shaping their lives in unpredictable ways, each new change teaches Nora and her daughters about love, life and each other.
As screens go dark
Many cinemas around the world have had to close their doors during the global Covid-19 pandemic. Film festivals have been postponed and cancelled. We tip our hats to all those cinema managers and staff, and to all the festival teams playing their part in keeping audiences around the world safe and well. 
We're here for cinemas as they reopen and for festivals as they reschedule. We want to help.
Reach out to us to discuss
For joyful celebrations of cinemas reopening when it's safe to do so (and a whole lot of chat about the movies until then!), head over to our social channels.