The Grand Illusion (La Grande Illusion)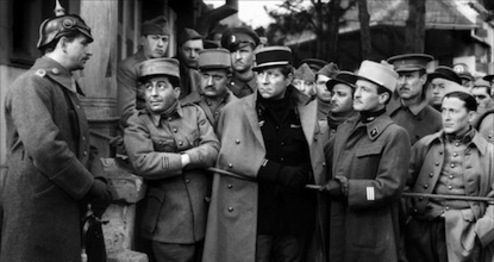 During WWI, two French officers are captured. Captain De Boeldieu is an aristocrat while Lieutenant Marechal was a mechanic in civilian life. They meet other prisoners from various backgrounds, and are eventually transferred to a fortress commanded by the aristocrat Van Rauffenstein. De Boeldieu strikes up a friendship with him but Marechal and his fellow inmates still want to escape.
One of the very first prison escape movies, La Grande Illusion is hailed as one of the greatest films ever made.