Christmas With The Kranks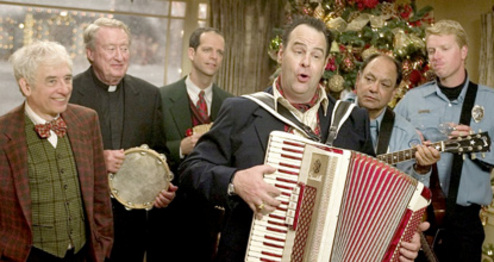 The Kranks have always celebrated a picture-perfect Christmas. But with their only daughter, Blair (Julie Gonzalo), away from home on her Peace Corps assignment, Nora (Jamie Lee Curtis) and Luther (Tim Allen) are suffering from empty nest syndrome and decide to skip Christmas in favor of a Caribbean cruise. But their neighbours, led by Vic Frohmeyer (Dan Akroyd), take Christmas very seriously and are none too happy about the Kranks' boycott. In this neighbourhood where every house is decorated to the hilt and has a Frosty on the roof, skipping Christmas is virtually a crime. And just as the Kranks are preparing for their Christmas Day departure, they get a call from their daughter who announces that she is coming home for Christmas after all.
Suddenly, all systems are go for their annual Christmas Eve party and a normal--highly festive--holiday. Will the Kranks be able to pull together a perfect Christmas for Blair in just a few hours, or will she discover their plan to skip Christmas?
An all-star cast populate this festive comedy, boasting a hilarious screenplay from family movie maestro, Chris Columbus. Based on the novel Skipping Christmas by John Grisham!