Angus, Thongs and Perfect Snogging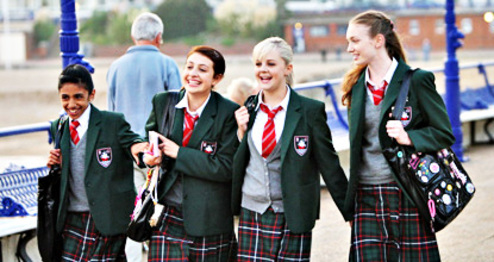 Georgia Nicolson is fourteen, lives with nosey parents who don't understand her, an annoying three year old sister and has to wear a beret to school. She would, however, rather be blonde, have a smaller nose and a boyfriend. Revolving around her hilarious journal entries, prepare to be engulfed in the world of the soaring joys and bottomless angst of being a teenager.
As screens go dark
Many cinemas around the world have had to close their doors during the global Covid-19 pandemic. Film festivals have been postponed and cancelled. We tip our hats to all those cinema managers and staff, and to all the festival teams playing their part in keeping audiences around the world safe and well. 
We're here for cinemas as they reopen and for festivals as they reschedule. We want to help.
Reach out to us to discuss
For joyful celebrations of cinemas reopening when it's safe to do so (and a whole lot of chat about the movies until then!), head over to our social channels.