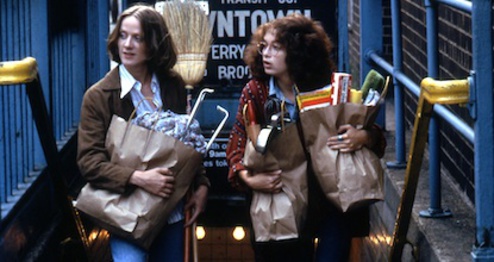 One of the first fictional efforts by former documentary maker Claudia Weill, Girlfriends focuses on a pair of roommates, Susan Weinblatt and Anne Munroe, played by Melanie Mayron and Anita Skinner. Anne gets married, leaving the plump, insecure Susan alone for virtually the first time in her life. A mild flirtation with a rabbi leads to a whole new life for Susan when she becomes a portrait photographer for Jewish weddings and bar mitzvahs.
As screens go dark
Many cinemas around the world have had to close their doors during the global Covid-19 pandemic. Film festivals have been postponed and cancelled. We tip our hats to all those cinema managers and staff, and to all the festival teams playing their part in keeping audiences around the world safe and well. 
We're here for cinemas as they reopen and for festivals as they reschedule. We want to help.
Reach out to us to discuss
For joyful celebrations of cinemas reopening when it's safe to do so (and a whole lot of chat about the movies until then!), head over to our social channels.