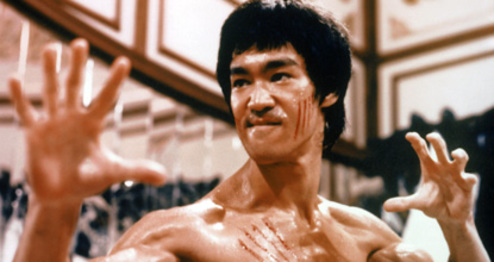 The Legendary Bruce Lee. Unknown in 1971. Two years later, an international cult hero and twenty years on still remembered as the star of the biggest martial arts epic ever filmed - Enter The Dragon.
Enter The Dragon takes Lee into the island fortress of a warlord of crime, Han, who carries on his opium smuggling and prostitution activities under the disguise of a martial arts academy. Determined to avenge the death of his sister, Lee penetrates Han's Stronghold and enters the brutal martial arts tournament Han is staging.
Then follows a visual feast of spectacular martial arts matches that combine skills in Karate, Judo, Tae Kwon Do, Tai Chi Chuan and Hap Ki Do. Bruce Lee staged these fighting sequences himself, demonstrating experienced awareness of film rhythm and dramatic timing as well as mastery of the martial arts that made him famous.