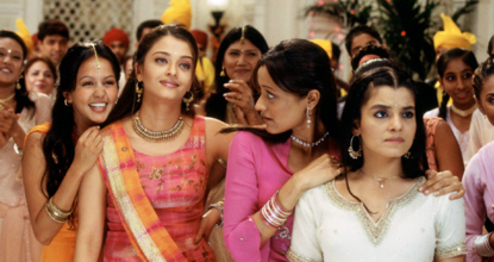 From the team behind international smash hit Bend It Like Beckham, comes a Jane Austen adaptation like never before. Pride & Prejudice gets the Bollywood treatment and the result is a spectacular fusion of East meets West. Austen's classic love story unfolds in a riot of colour and emotion, song and dance that jet-sets from rural India via London to Los Angeles.
As screens go dark
Many cinemas around the world have had to close their doors during the global Covid-19 pandemic. Film festivals have been postponed and cancelled. We tip our hats to all those cinema managers and staff, and to all the festival teams playing their part in keeping audiences around the world safe and well. 
We're here for cinemas as they reopen and for festivals as they reschedule. We want to help.
Reach out to us to discuss
For joyful celebrations of cinemas reopening when it's safe to do so (and a whole lot of chat about the movies until then!), head over to our social channels.