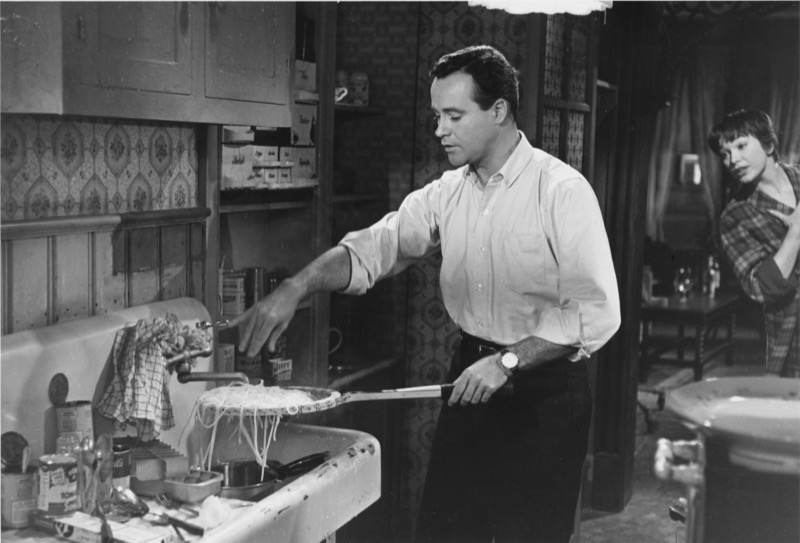 C.C. Baxter is an office clerk who courts favour with the executives in his office by giving them the key to his small apartment for their extramarital flings. Among them is his callous boss, J.D. Sheldrake, who Baxter eventually learns is using his place to sleep with Miss Kubelik, the sweet elevator operator the clerk has loved from afar. When Sheldrake coldly dumps the vulnerable young woman, she tries to commit suicide in Baxter's apartment, giving the clerk the opportunity to save the woman of his dreams but possibly lose his job.
Restored by Park Circus in collaboration with Metro Goldwyn Mayer.
Restored in 4K from the 35mm Original Picture Negative and 35mm Duplicate Picture Negative.  Audio restored from the 35mm Original Optical Soundtrack Negative. 4K scans completed at Deluxe EFILM, Hollywood.  Digital image restoration by L'Immagine Ritrovata, Bologna.  Color grading, picture conforming, additional image restoration, DCP creation by Roundabout Entertainment, Santa Monica.  Colorist Sheri Eisenberg.  Restoration supervised by Grover Crisp.