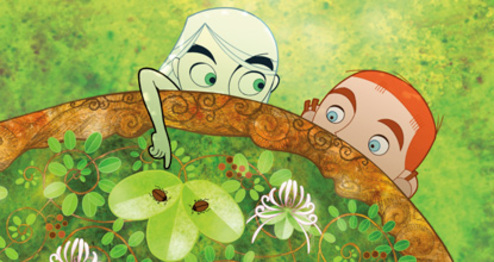 In the remote Irish woods, Cellach (Brendan Gleeson) prepares a fortress for an impending attack by a Viking war party. Unbeknown to Cellach, his young nephew Brendan (Evan McGuire) -- who has no taste for battle -- works secretly as an apprentice in the scriptorium of the local monastery, learning the ancient art of calligraphy. As the Vikings approach, revered illuminator Aidan (Mick Lally) arrives at the monastery and recruits Brendan to complete a series of dangerous, magical tasks.
As screens go dark
Many cinemas around the world have had to close their doors during the global Covid-19 pandemic. Film festivals have been postponed and cancelled. We tip our hats to all those cinema managers and staff, and to all the festival teams playing their part in keeping audiences around the world safe and well. 
We're here for cinemas as they reopen and for festivals as they reschedule. We want to help.
Reach out to us to discuss
For joyful celebrations of cinemas reopening when it's safe to do so (and a whole lot of chat about the movies until then!), head over to our social channels.