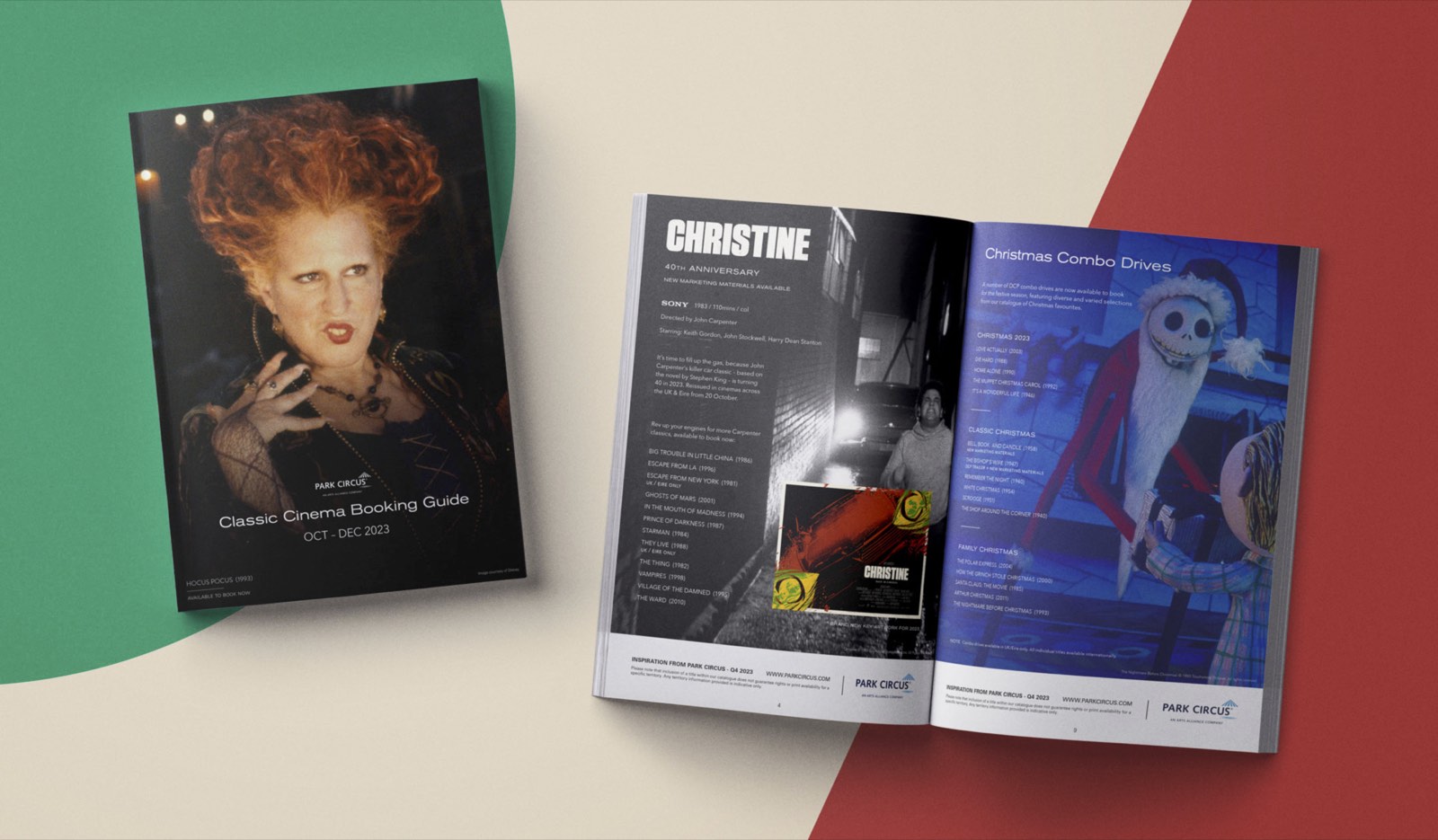 Light up the Jack-o'-lanterns and dust off the Christmas decorations... our brand new classic cinema booking guide is ready to download!
Packed with seasonal treats and much more, Park Circus is pleased to present some of the exciting end-of-year plans we have in store for October, November and December 2023.
Highlights include spooky re-releases of Hocus Pocus (30th anniversary) and John Carpenter's Christine (40th anniversary), both supported by brand new posters and trailers, a new 4K restoration of British festive favourite Santa Claus: The Movie, plus say hello to brand new 4K DCP of Scarface for its 40th birthday on 1 December, cost-effective seasonal combo drives packed with hits, exciting new DCPs and restorations, a sneak peak at what's coming up in 2024 – and so much more!
Download the classic cinema booking guide