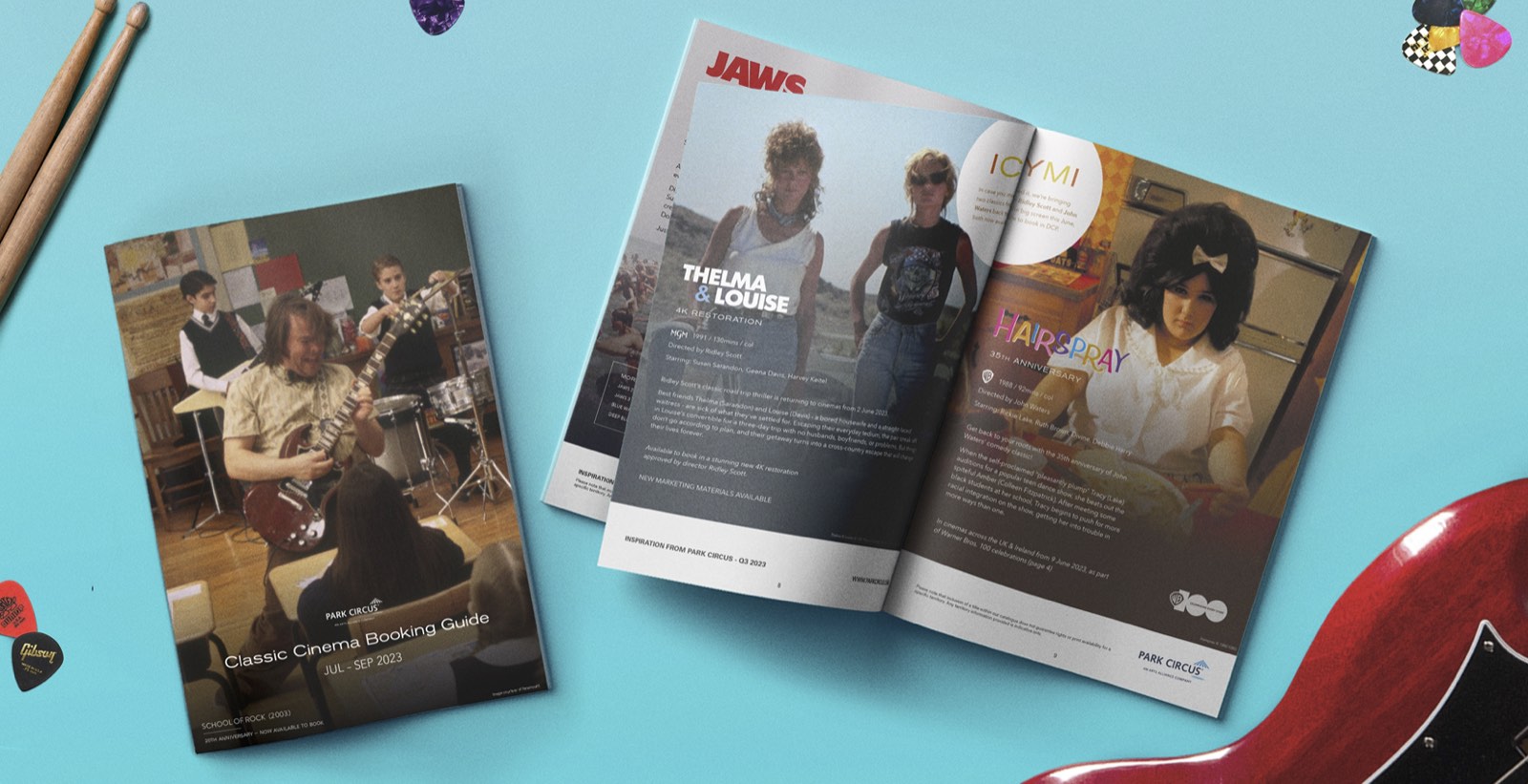 It's time to pack your programme with big screen classics... our brand new booking guide is here!
We're thrilled to present the latest in the series, showcasing some of the exciting plans we have in store for July, August and September 2023.
Highlights include new 4K DCPs of Enter the Dragon (celebrating it's 50th anniversary) and Training Day to mark 100 years of Warner Bros, 'Back to School' reissues of Richard Linklater favourites School of Rock (20th anniversary) and Dazed and Confused (30th anniversary), and in case you missed it – a reminder of our exciting Q2 reissues of Hairspray (35th anniversary) and Thelma & Louise (director-supervised 4K restoration).
Download the classic cinema booking guide