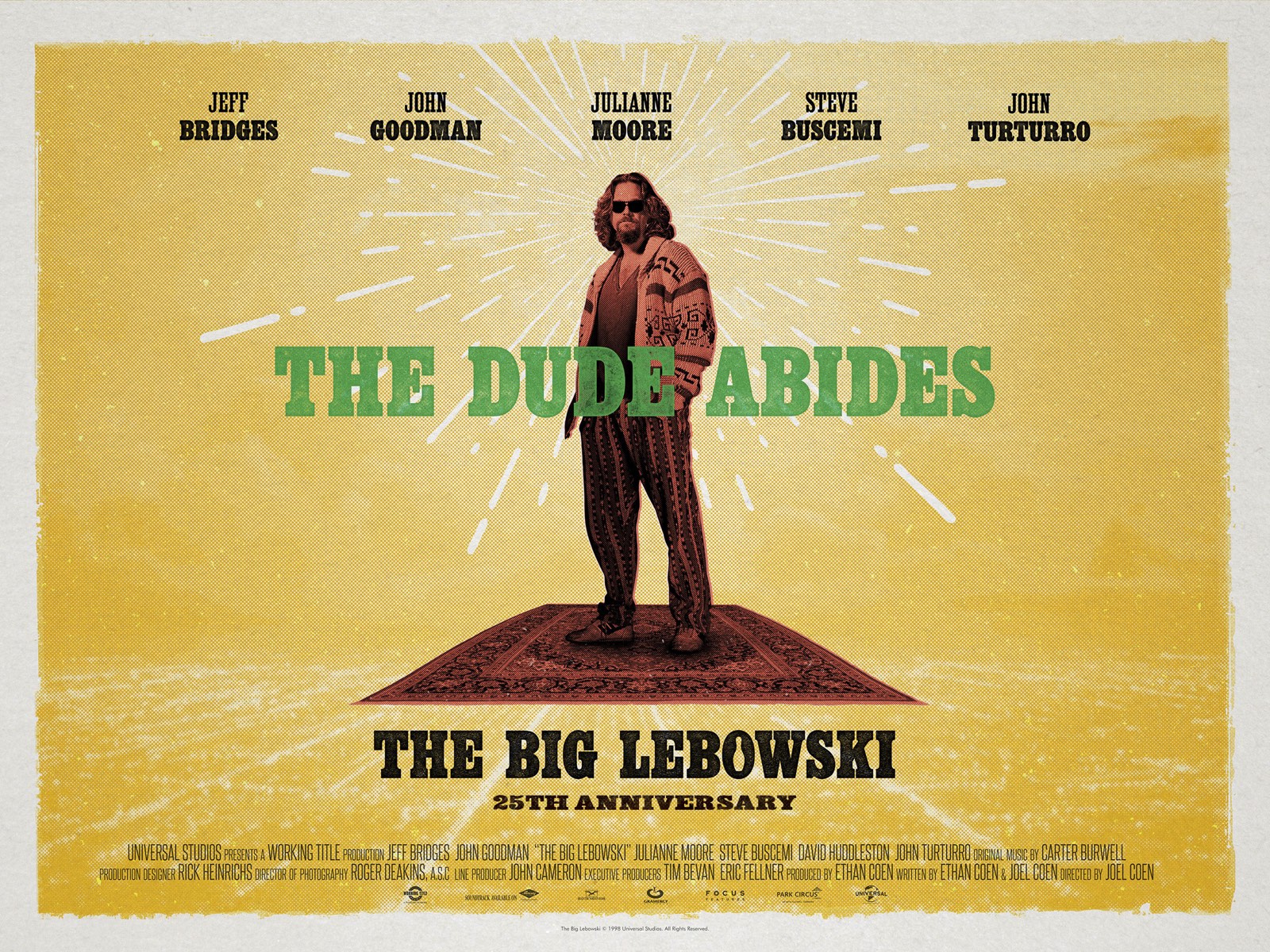 The Dude abides. I don't know about you, but I take comfort in that.
Joel and Ethan Coen's endlessly quotable black comedy classic The Big Lebowski is bowling back into cinemas across the UK and Ireland from 31 March to strike its 25th anniversary.
Featuring instantly iconic performances from Jeff Bridges, John Goodman, Steve Buscemi, Julianne Moore and John Turturro, The Big Lebowski remains a sure-fire audience favourite, and is supported by updated marketing materials.
Bowl a strike with The Big Lebowski