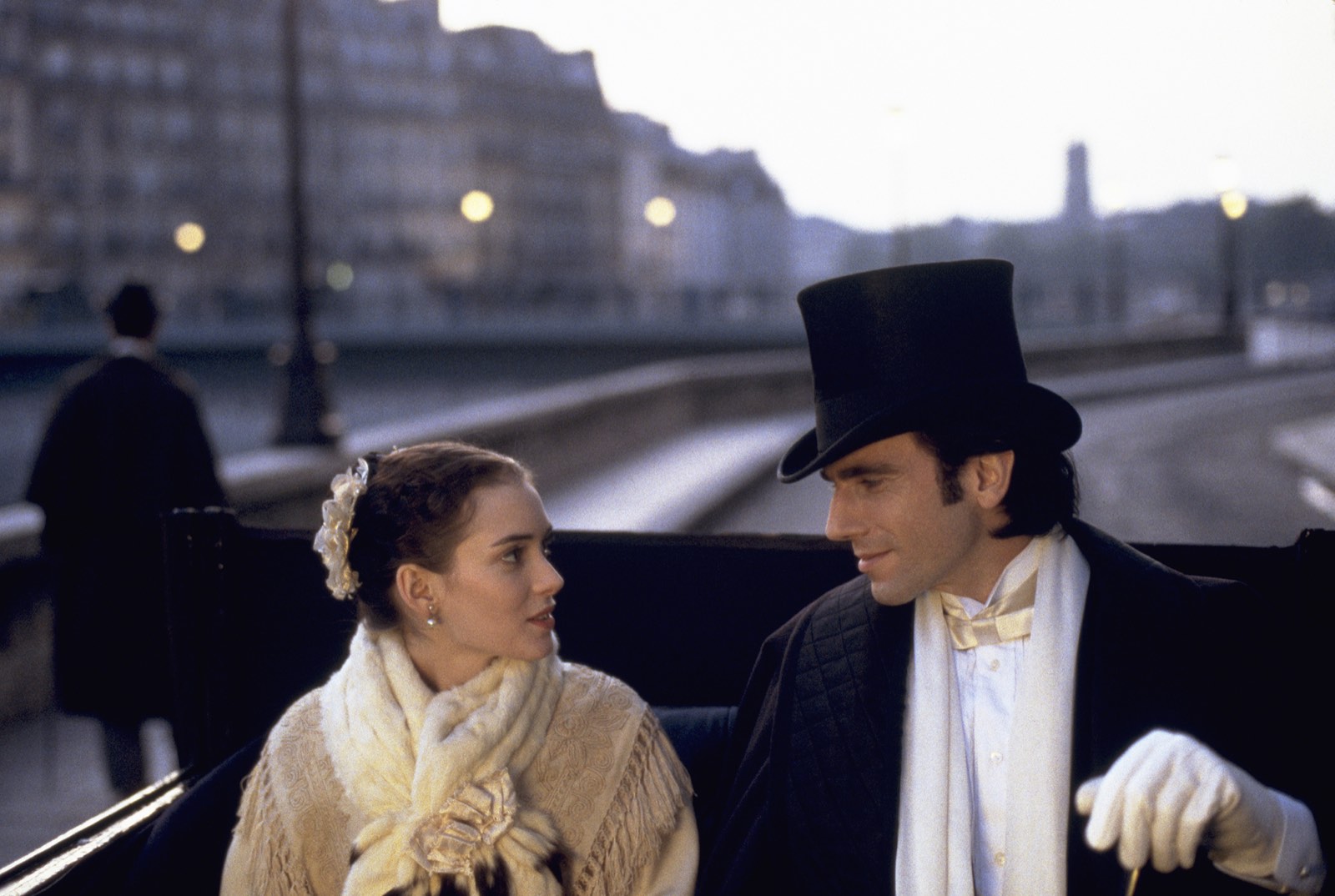 With Martin Scorsese's sumptuous period romance celebrating its 30th anniversary this year and returning to ravish cinemas across the UK and Ireland from 17 March, we asked Christina Newland to transport us to a world of tradition – back to The Age of Innocence.
For Martin Scorsese, a film chronicler fascinated by the darkest ruins and thrilling excesses of machismo, following up his gangster masterpiece Goodfellas (1991) with an achingly romantic period piece likely seemed a bizarre decision to the casual observer. Scorsese, after all, had made his name with studies of lonely, disturbed, erratic men like Taxi Driver's Travis Bickle and The King of Comedy's Rupert Pupkin; even his romances, like New York, New York were of the off-kilter variety. But The Age of Innocence (1993) only appears to be a pristine vision of 1870s frocks and yearning glances across ballrooms: Scorsese actually called it his most 'violent film'.
Without an iota of sex or actual violence, The Age of Innocence is a cruelly byzantine world for its inhabitants - no more or less so than the hierarchical mafia world he is so famous for depicting. And if that is a tough existence for men, you can be certain it's tougher for women. Scorsese has had a long-held and often under-discussed interest in portraying the women who must walk the dangerous tightropes these worlds demand; he does not shy away from the misogyny and male hypocrisy they face, making him a keenly cynical painter of gender relations and of women who are less strivers than they are survivors.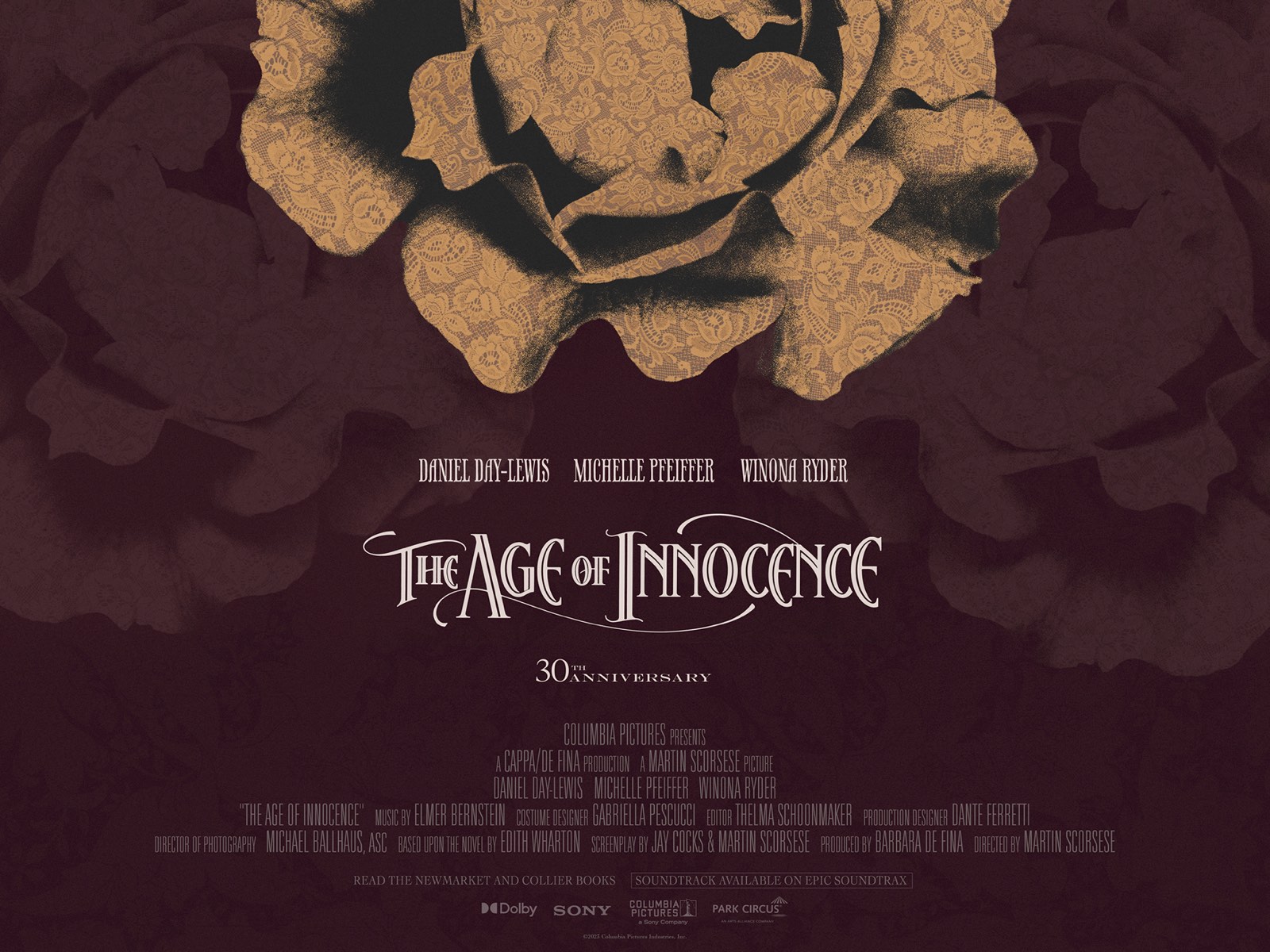 The story of The Age of Innocence is familiar for anyone conversant with Edith Wharton's 1920 novel of the same name, set in the glittering but breathlessly confined decades of her youth in the late 19th century. Born to enormous wealth but also with a fast, unconventional mind and a formidable sense of self - both generally regarded with suspicion in her era and class - Wharton wrote the book late in life, aged 58, and placed much of her own observations about the scalpel-like elegance of Gilded Age New York in the book, combining them with a sense of overarching melancholy and loss. Wharton captured the sense of longing and struggle in many women of her generation's lives, and the 'hieroglyphic world' she describes them living in is as much about female survival as it is male hypocrisy.
This same sense of loss and frustration haunts Scorsese's film. Ostensibly, The Age of Innocence has a male protagonist: Newland Archer (Daniel Day-Lewis) the well-bred, well-liked young man with a bright future and a favourable marriage arranged to beautiful society girl May (Winona Ryder). But his is the more reactive role, in book as in film: it is Countess Olenska, played by the doll-like but fearsome Michelle Pfeiffer who moves the needle emotionally, if not in the traditional more assertive ways of a male character who rules his own fortune. Olenska, who has returned to New York high society in spite of a scandalous divorce, knows what it is to be ostracised, and the growing intensity of her and Archer's love threatens to ostracise them both anew, keeping them agonisingly apart in spite of their deep feelings.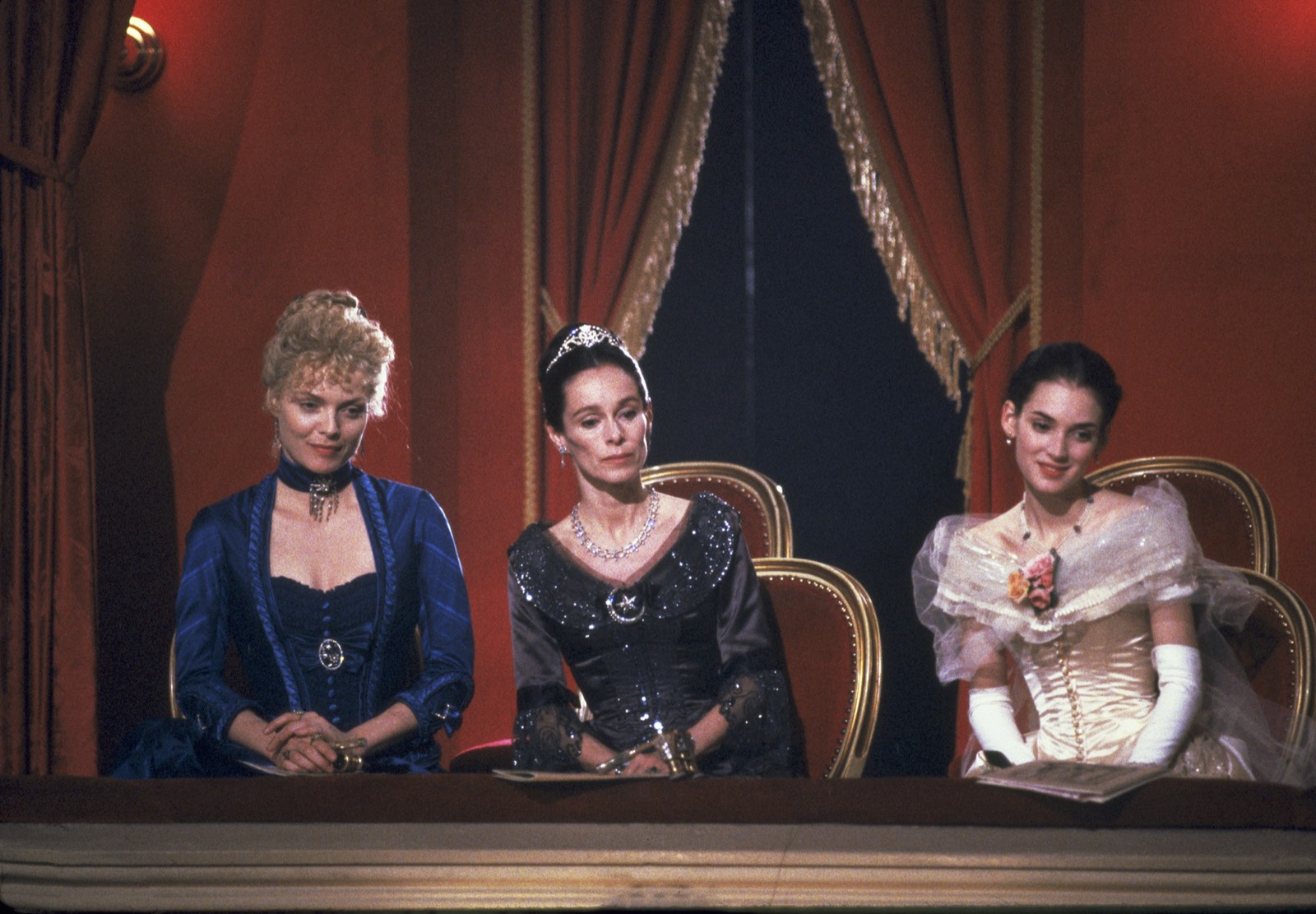 As Scorsese told Roger Ebert in an interview from 1993, "What has always stuck in my head is the brutality under the manners. People hide what they mean under the surface of language. In the subculture I was around when I grew up in Little Italy, when somebody was killed, there was a finality to it. It was usually done by the hands of a friend. And in a funny way, it was almost like ritualistic slaughter, a sacrifice. But New York society in the 1870s didn't have that. It was so cold-blooded. I don't know which is preferable."
There's a real parallel that Scorsese draws in the film between these cutthroat environments. What emerges, in spite of a performance of sweet yearning from Day-Lewis - so genteel and soft by comparison to the street toughs and weirdos who make up Scorsese's rogues' gallery of men - is another critique of manhood. This is a film which presents masculine dignity - or the concept of it that Newland Archer prioritises - as masochistic and ultimately hollow. He may be sharply self-aware of the hypocrisies of his society, but he never does much of anything about it; never consummates his love for the Countess fully; his sense of propriety almost reads as cowardice, especially given his own sardonic attitude about many of the social mores of his time. There's even something modern about Newland Archer's form of passivity: although he acts as though Countess Olenska is his equal and that he is honourable, he still 'knows best' about how to behave and what she, too, should do about their romance. Archer's deference to being sensible keeps him cosseted by the terminal unhappiness of his life, and punishes both of the women who love him.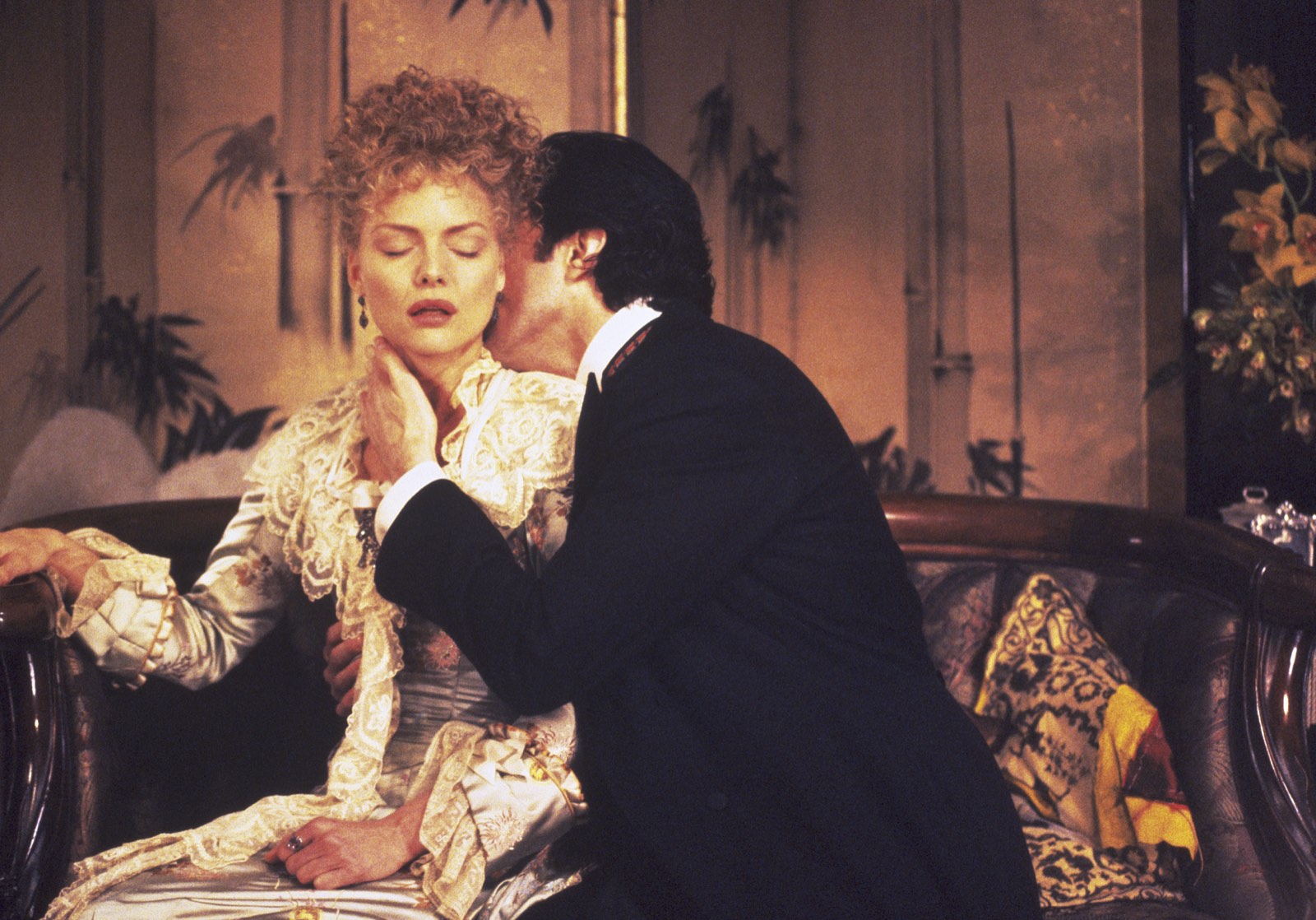 The Age of Innocence is not merely a character study, though: it is a fine, piercingly intelligent, and gorgeously-made motion picture, with period production design and framing that recalls everything from the lavish sweep of Luchino Visconti to the emotional brutality of a film like William Wyler's The Heiress. Captured with anthropological detail and flair by production designer Dante Ferretti and cinematographer Michael Ballhaus, its whirling beauty is undercut by its growing anguish. That similarity to Wyler's deliciously dark, ambiguous women's picture is particularly notable given that the film is an adaptation of Henry James' Washington Square: another writer capturing well-to-do Gilded Age New York, and one who had a long relationship with Edith Wharton. Scorsese borrows from the visual and thematic vernacular of Wyler and James to depict a resplendent, beautifully-decorated hell, where death by a thousand cuts can come through a raised eyebrow or a whispered reproach in a busy room.
Meanwhile, the suffering women of The Age of Innocence are images of multivalent forms of repression and power; they exemplify how in various segments of the social hierarchy they can wield and abuse their powers. Those powers are not about aggression, but these are women who know a thing or two about extortion nonetheless. They deploy gossip as a form of subterfuge; social exclusion that can torpedo a life or a marriage; feminine charms with delicate precision. Even women like May, Archer's seemingly devoted, docile young wife - are in fact wiser and more wily than he ever assumes, and she has the dark pragmatism to both be aware of his love for her cousin the Countess and to know it's most advantageous not to kick up a fuss about it. It's the Countess Olenska, though, brought to life so vividly by the self-assured Pfeiffer, who rises to the top of the heap in her nonconformism and spirited refusal to be held down by the indignities of her era. She is the hero of The Age of Innocence, dainty and fierce, and Newland Archer shrinks next to her by comparison.
Download the programme notes
---
The Age of Innocence returns to cinemas across the UK & Ireland in 4K from 17 March. Find a screening here or get in touch for theatrical bookings.
Christina Newland is the lead film critic at the i paper and a journalist on film, pop culture, and boxing at VICE, Criterion, Sight & Sound, BBC, MUBI, Empire, and others. Find her on Twitter @christinalefou.