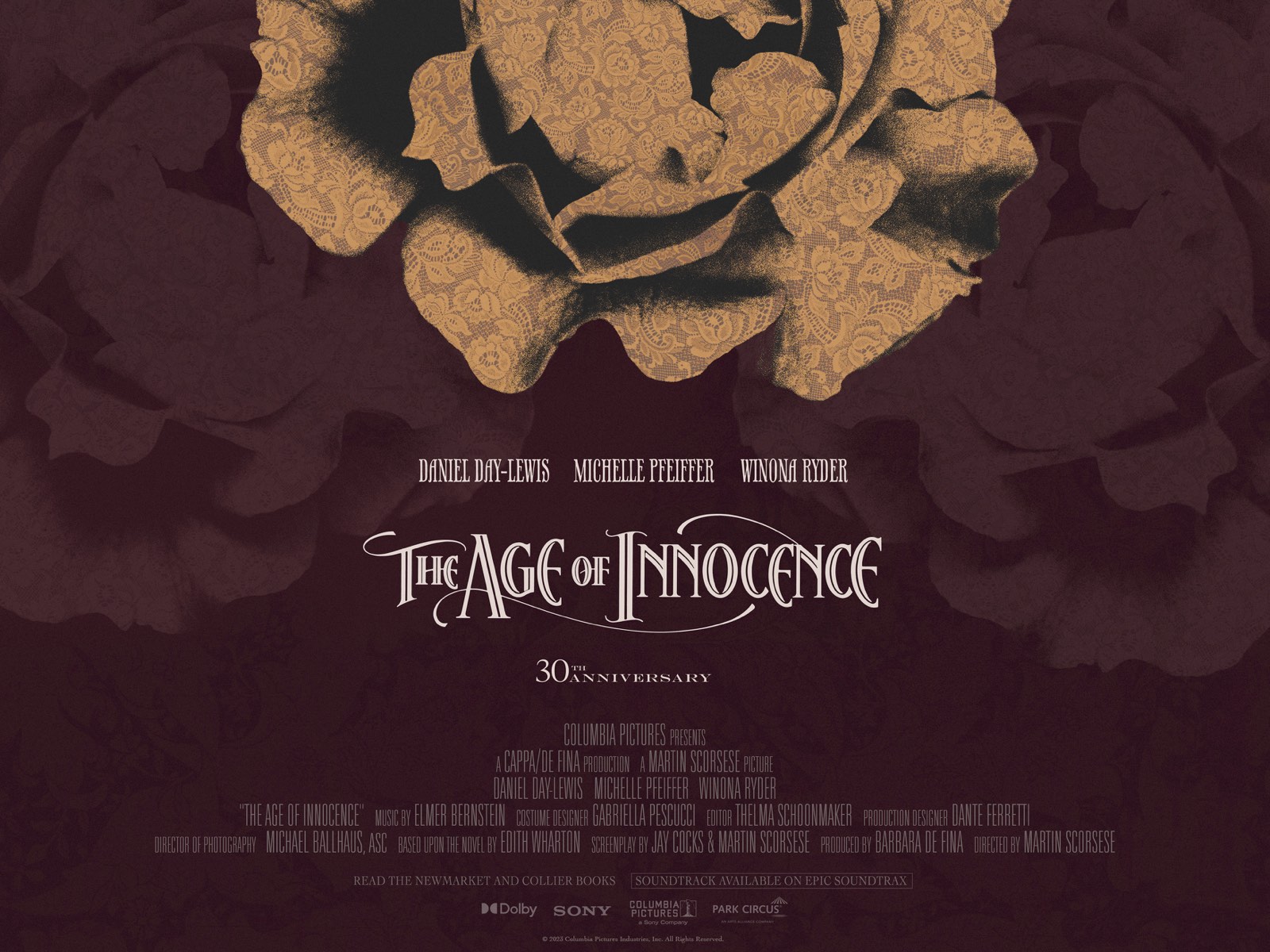 In a world of tradition. In an age of innocence. They dared to break the rules...
To celebrate its 30th anniversary, Martin Scorsese's masterful romantic vision The Age of Innocence returns to ravish big screens across the UK and Ireland from 17 March – supported by brand new poster artwork revealed in February by Criterion Daily.
Available to book in a beautiful 4K restoration, this heartbreaking look into old-world America showcases an exquisite cast of Daniel Day-Lewis, Michelle Pfeiffer and Winona Ryder, combined with meticulous set pieces and Academy Award®-winning costume design.
Return to The Age of Innocence
Book the 4K restoration now