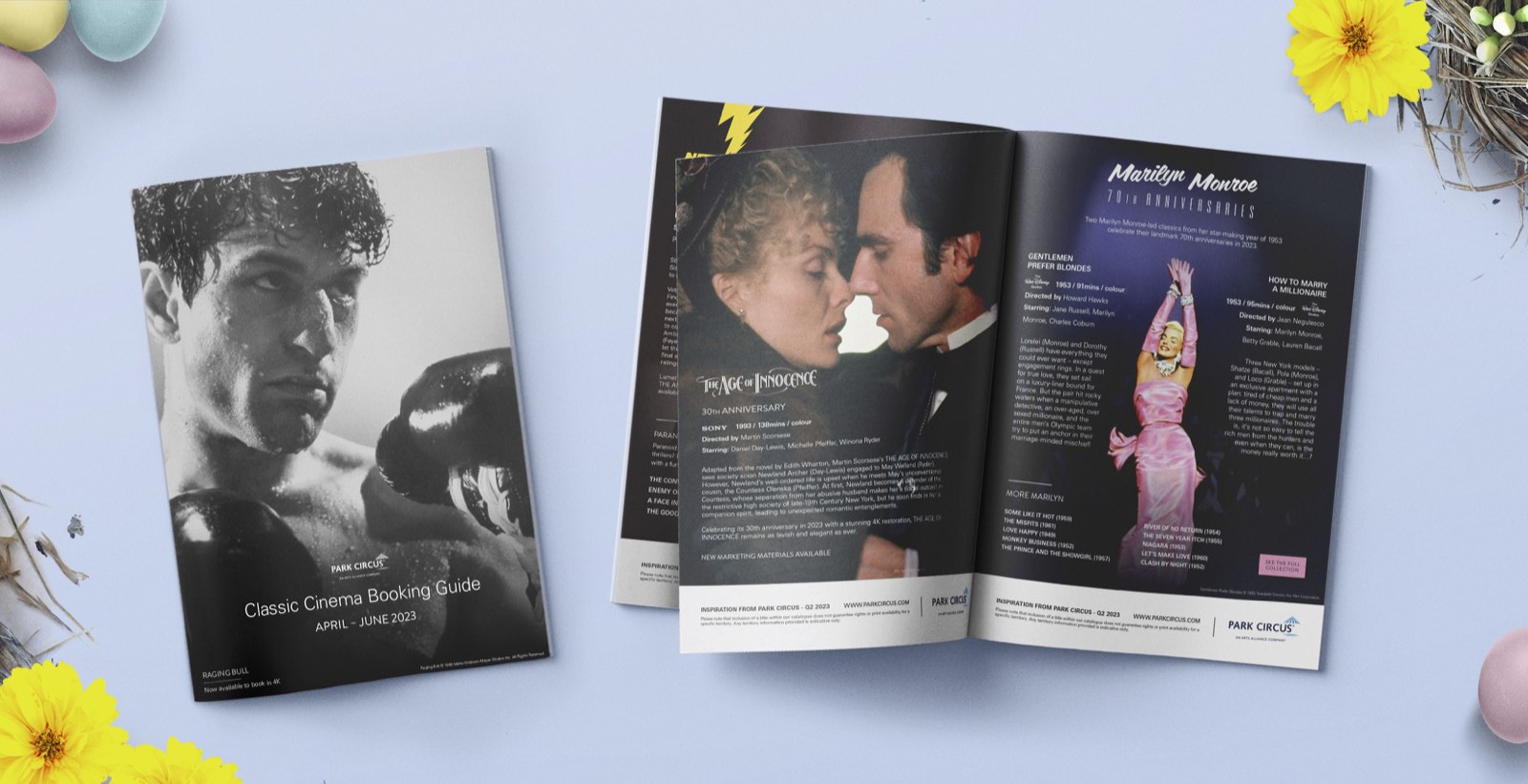 Our brand new classic cinema booking guide is here!
We are delighted to present the latest in the series, showcasing some of the exciting plans and availabilities in store for April, May, and June 2023.
Packed with big screen programming inspiration, highlights include a striking new 4K restoration of Raging Bull – supported by a new poster and trailer – the 40th anniversary of Bill Forsyth's beloved Local Hero, new Dreamworks family combo-drive options, Safety Last's centenary, Alien Day celebrations, 25 years of The Dude, and so much more.
Download the classic cinema booking guide