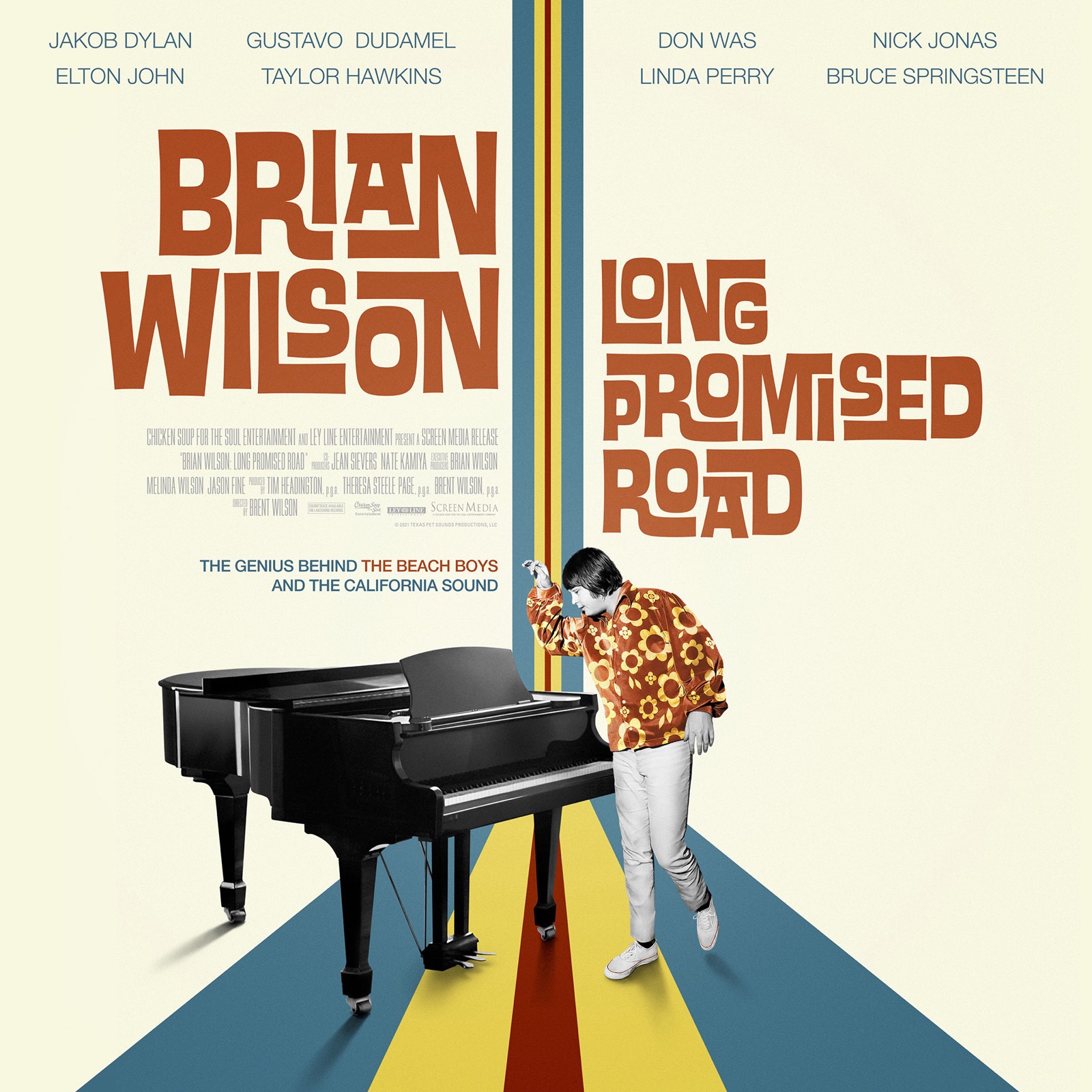 God Only Knows how excited we are to be bringing Brian Wilson: Long Promised Road to cinemas across the UK & Ireland from 21 January 2022. The critically acclaimed new documentary is supported by theatrical marketing materials and a publicity campaign.
Brian Wilson: Long Promised Road is a deeply personal documentary that explores the life and career of the legendary songwriter, composer and producer through a literal and metaphorical road trip exploring Brian's hometown. With Rolling Stone editor Jason Fine behind the wheel and Brian selecting the music, the two revisit many of the periods and locations integral in shaping Brian's life. The feature length film artfully weaves fascinating anecdotes throughout an impressionistic love letter to both Brian's music and Los Angeles.
Incorporating interviews with a diverse set of musicians that were profoundly inspired by Brian's musical legacy, including Bruce Springsteen, Elton John, Nick Jonas, Linda Perry, Jim James, Gustavo Dudamel, Jakob Dylan, Taylor Hawkins and Bob Gaudio, and others, the film also features over 50 of Brian's most iconic hits, rare tracks, never-before-heard demos, and his own personal home movies and photo albums.
With honesty and humour, this intimate, unconventional, and deeply revealing portrait of one of rock & roll's most legendary - but most enigmatic - icons, explores The Beach Boys cofounder's life in music, his struggles with mental illness, and the daily rhythms of his life.