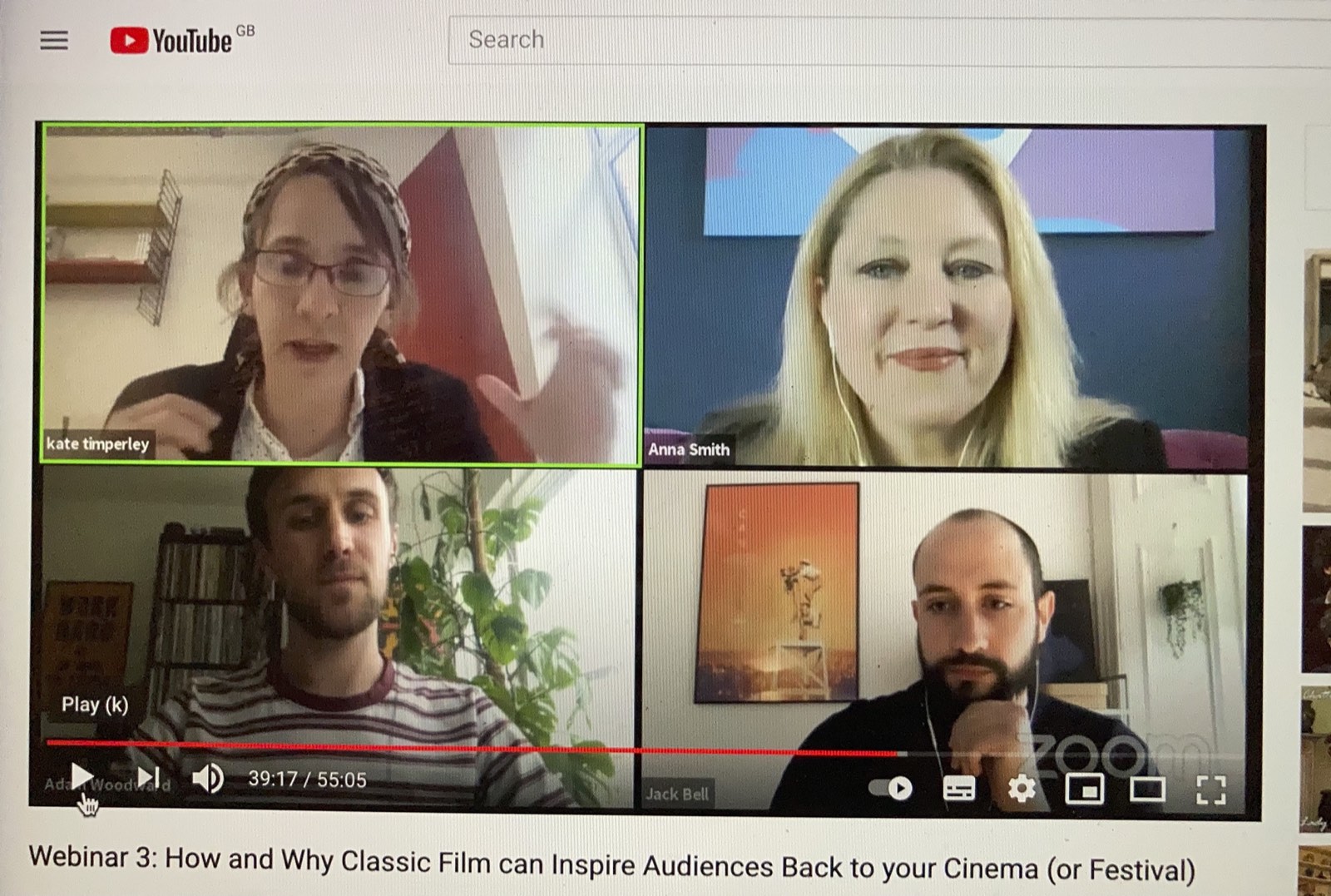 We were delighted to hold our third Webinar on Thursday 8 April, once more hosted by film critic and broadcaster Anna Smith, which was also streamed live on our YouTube channel.
Focusing on How and Why Classic Film can Inspire Audiences back to your Cinema (or Festival) , we were delighted to be joined by Adam Woodward, Digital Editor of Little White Lies for a discussion on how classic film is covered by the media, how audience appetite to see it on the big screen can be catered for, and the role of distribution, exhibition and media in spotlighting the value of repertory film as a key part of the cinematic experience.
We are also pleased to touch on just how Park Circus can help you to book and support your screenings, including underlining our unique marketing offer.
You can watch the webinar back here. Don't miss it!
Please get in touch with any questions or booking requests.