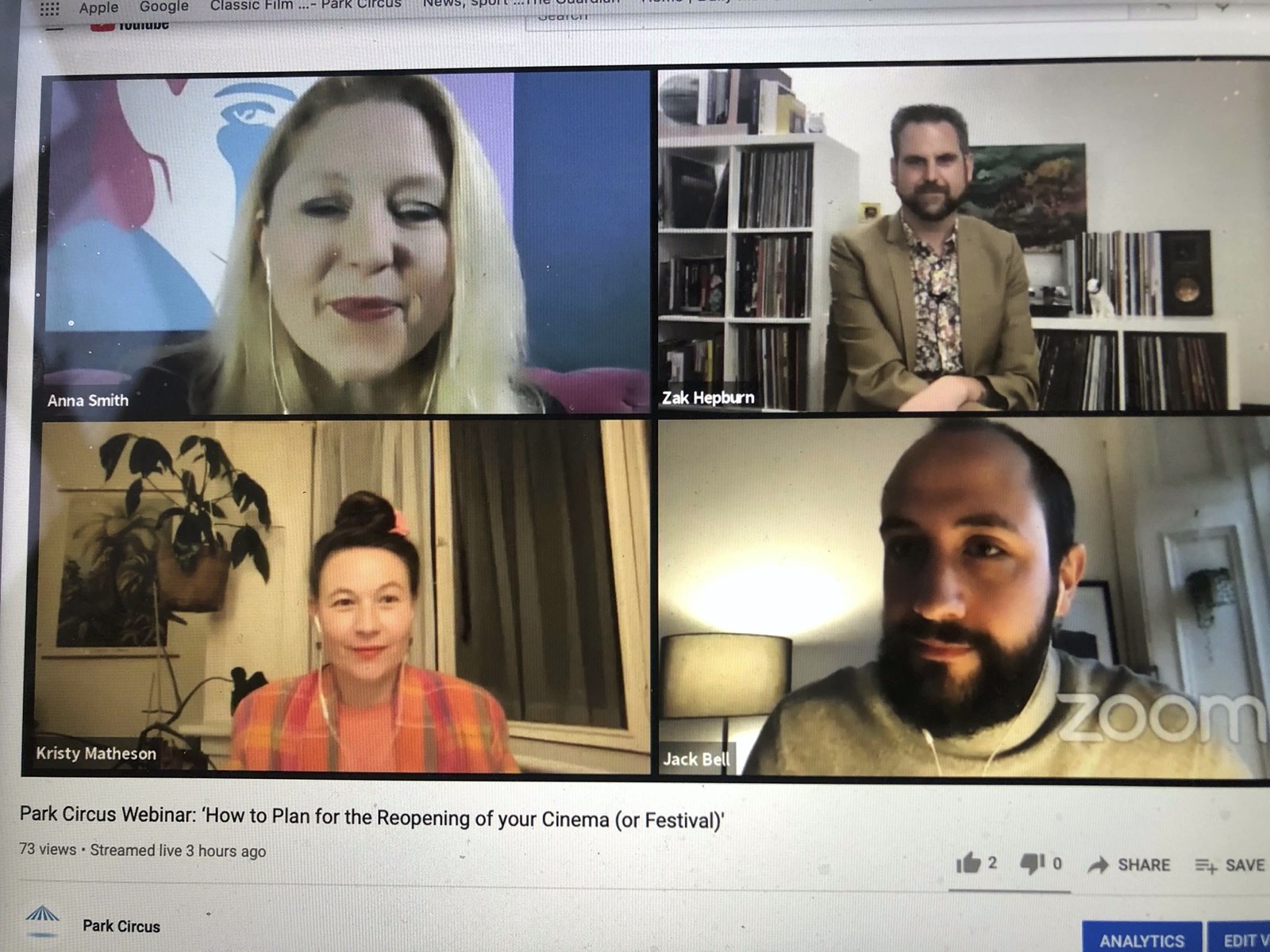 We were delighted to hold our second Webinar on Thursday 4 February, once more hosted by film critic and broadcaster Anna Smith, which was also streamed live on our YouTube channel. Focusing on How to Plan for the Reopening of your Cinema (or Festival), we were joined by two very special guests from Australia, where they are leading the charge!
Park Circus Director of Theatrical Sales Jack Bell was joined by Zak Hepburn from the Astore Theatre and Kristy Matheson from ACMI, both in Melbourne, to give us their expert advice, opinion and some fantastic stories of the big screen experience springing back to life.
It was a lively, inspiring and informative conversation about a whole range of topics, including how repertory films can be a great way to inspire audiences back to cinemas, some tips for how audiences will feel on returning, and just how Park Circus can help you to book and support your screenings. It was wonderful to see some of the light at the end of the tunnel for cinemas.
You can watch the webinar back here. Don't miss it!
Please get in touch with any questions or booking requests.