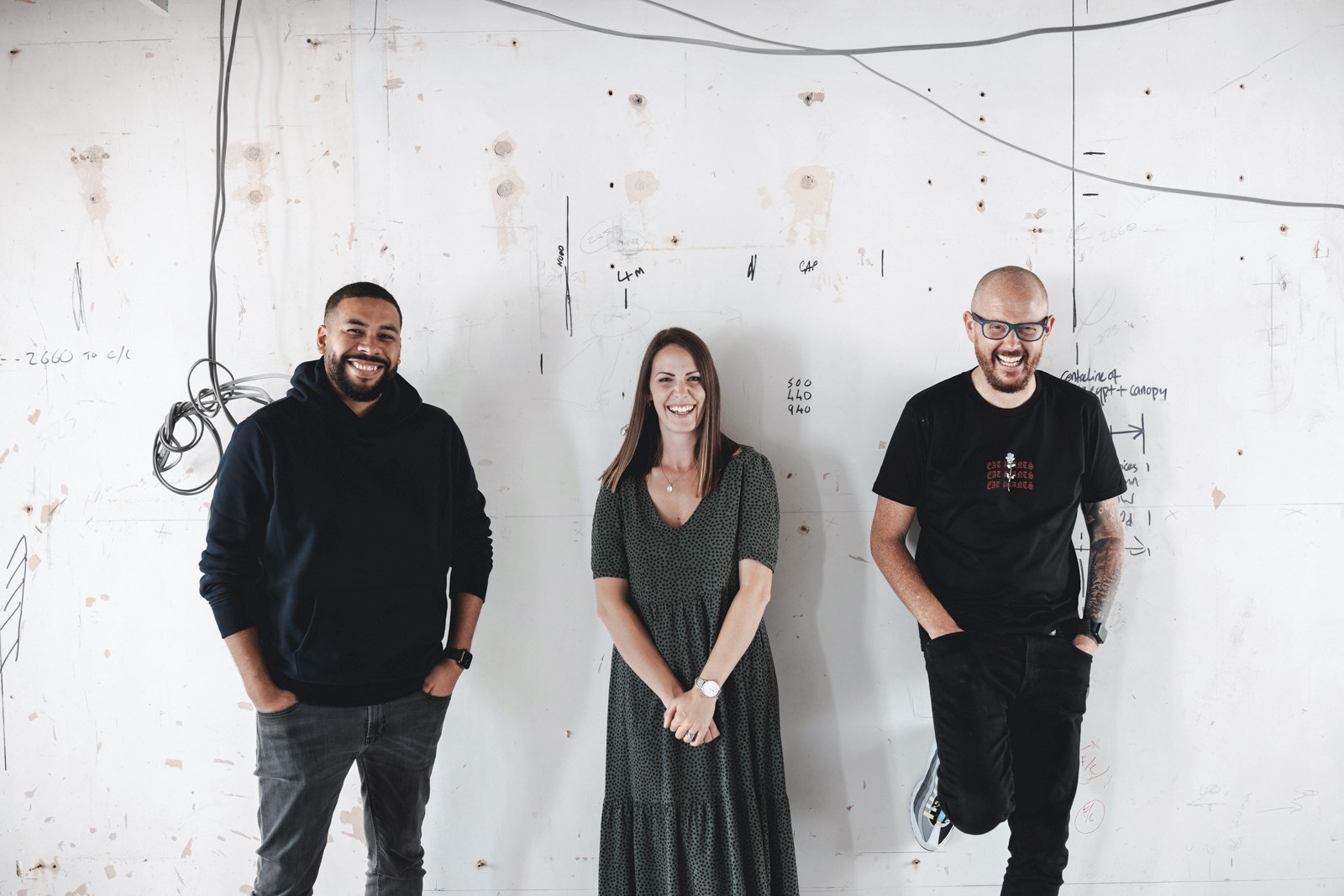 In our ongoing efforts to spread a little bit of love and movie magic during these tumultuous times, we will be continuing to showcase a range of the wonderful exhibitors with whom we work.
This week, we are going a step further back in the exhibition experience - speaking to Jon Lock (right, above, with the rest of his team) who feels so passionately about the big screen experience that he is seeking to open a cinema in Kent, UK, the moment it becomes possible to do so.
We hope this will be an inspirational read on how the big screen experience will endure despite challenging times!
Tell us a little more about you and your cinema. In what ways do you envisage your cinema will be a unique place to experience film?
Our aim is to open an independent cinema in The Pantiles in Tunbridge Wells. Our point of difference will be our intimate and hand-crafted approach. As cinemagoers for decades, we understand that the movie itself is 'a part' of the experience, but not all of it. The correct attention to detail from the minute a movie-fan enters our venue, through to when they leave is important at each touch point.
We want to create a cinema for the people, by the people, and will aim to use local businesses to collaborate with and supply everything from our build, fit out and supply of snacks. We'll involve fans in the choices of the movies we show. We'll listen and develop our offering around people's needs, and be an agile enough business to adapt quickly.
We also aim to make one showing per month a more immersive experience, where we will spill out elements of the movie into the lounge area, with actors acting out portions of the movie and engaging with the filmgoers themselves.
What will you consider when you're programming films in your cinema?
The local community! We'll listen, canvas opinions and tastes and create a programme of films that we know our fans will love.
We're committed to making this all about the desires of our customers, as we believe that if we get that right and keep that at the heart of our offering, the success may follow naturally.
Why do you think the collective cinema experience is so important for audiences?
By giving customers the most relaxed environment, with the best quality snacks, comfort and experience we will help to put them in the right frame of mind, so they're ready to lose themselves fully in a movie.
How has the COVID crisis affected your planning?
We've not launched / opened yet, but Covid has allowed us to plan for 2 scenarios, Covid and post-Covid.
At the time of writing, we're confident of opening in a post-covid world at full capacity, but are also ready to open with social distancing measure in place – as we understand – if allowed – that cinema can play an important part in enabling a positive outcome for people in need of escape. Movies can be meditative and play a part in mindfulness.
What is your personal favourite film that you are looking forward to screening?
The Prestige. Given we want to create monthly immersive screenings, we're excited about the possibilities of having magicians in the foyer, and themed snacks and cocktails, and potentially asking fans to dress up in clothing of that era.
It's a great movie with a particular atmosphere that lends itself very nicely to the location of our cinema in The Pantiles, which is a beautiful historic site, with cobbled streets and passages.