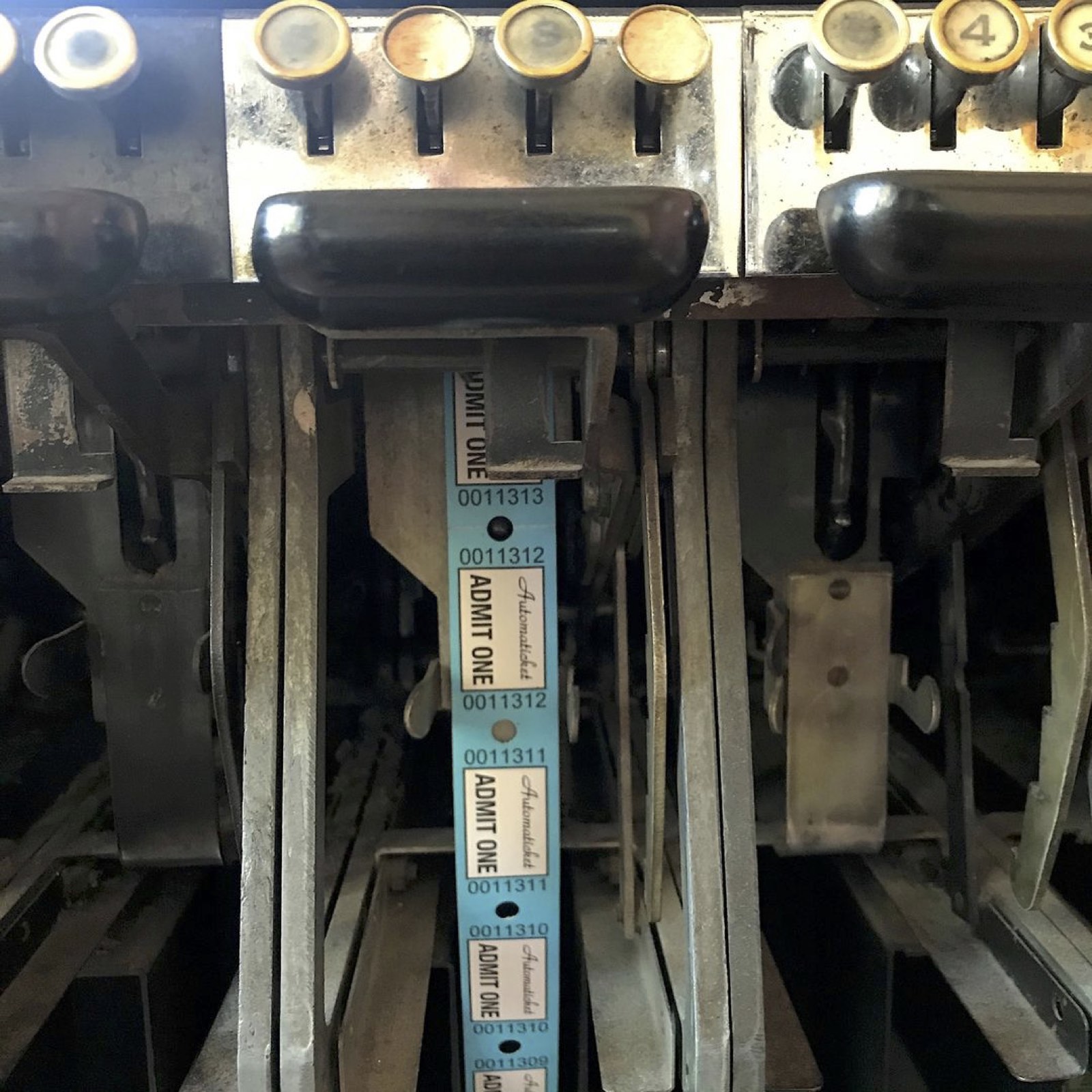 During these trying and uncertain times, we hope to be able to spread a little bit of love and movie magic by showcasing some of the wonderful exhibitors that we work with.
We spoke to Oliver Treasure-Smith, Programme & Events Manager at Curzon Community Cinema in Clevedon, in the south-west of England, about the importance of not underestimating your audience, their incredibly exciting redevelopment and much more.
Tell us a little more about you and your cinema.
My name is Oliver Treasure-Smith and I'm the Programme & Events Manager at Curzon Cinema & Arts in Clevedon, one of the oldest purpose-built cinemas in the world. I've been with the Curzon for the last 5 years of its 108-year lifespan. I started off as a volunteer here in 2015 when I was broke and wanted a way to come and see films for free. Via a varied path of jobs on the box office, projection and marketing I worked my way to my current role as a programmer, and along the way fell in love with the place.
We're a community-run, independent venue which shows a regular programme of blockbusters, art-house pictures, classics, silent films and satellite events as well as live comedy, live music and more. We still show 35mm prints where we can and we regularly host Q&As, special intros and other special events around our films. We also regularly collaborate with festivals and organisations such as the Watershed's Cinema Rediscovered, Bristol Palestine Film Festival, South West Silents as well as hosting our own short film festival Homegrown Shorts and more.
Can you tell us your earliest cinematic memory?
I think the first film I recall seeing in a cinema was A Bugs Life at the Odeon in Weston-Super-Mare with my cousins. I remember eating some dolphin shaped sweets that I'd bought from the pic-n-mix and wondering if that's what dolphins actually tasted like. I've yet to find out. They always had a classic cinema organ playing before the films, which we still do have at the Curzon and is one of the many quirks I love about our cinema.
I really got into film from watching late-night movies Film 4 and ITV4 during my teenage years. I've always had a baby face so I was never able to sneak into anything good at the cinema. When I finally came of age I went to the cinema as much as I could. Going out to a matinee on my own might still be my favourite thing in the world.
How did you first get into film programming? What have you learned since?
When I worked on the box office our old programmer would often come down and chat about the film programme, how he was planning on balancing our output and what my thoughts were on the latest releases. As we only have a single screen it can often be a challenge to fit in the crowd-pleasing films which help us keep going as well as balancing a varied output. As I also got more involved with the marketing it became a real thrill to come in on a Monday morning and see what had done well over the weekend. If the main film was working or not, if people had turned up to our Sunday night art-house picture and if the film hadn't pulled in an audience then why not? What could we do better?
What I have learned is not to underestimate your audience. Being a cinema in a small coastal town it can be easy to make blanket assumptions on which films will work and which films won't but spending time nurturing different audiences can really pay off. It's a brilliant feeling when you are able to get an audience of 100+ for a film that would have gotten 25 people four years earlier.
Why do you think the big screen experience is so important for audiences?
It's the way to watch a film. When watching a film at home on a laptop or the telly it's so easy to be distracted by your phone, I'm as guilty as anyone else despite my best efforts. When you are sat in a cinema it is total immersion into the film. You have no choice but to be locked into the experience and it is always more rewarding.
Classic films particularly are movies I always try to watch in the cinema when they come back around. Mullholland Drive, The Godfather and Nosferatu are all films I had liked watching at home on the TV, but I came out of watching them at the cinema loving them.
Tell us about your plans for reopening your gorgeous space to audiences following these most turbulent of times? What can audiences expect to enjoy?
Not only have we had to close our doors because of COVID-19 we have also had a large amount of repair work happening on our roof since February. A huge effort went into fundraising from staff, volunteers and the local community in 2019 and we are so excited to reveal the fruits of that labour.  As well as all of the rigorous health and safety measures that we have added we've also had a lick of paint and then some.
Thanks to the roof restoration we have been able to remove the drab false ceiling which has been in place in the auditorium since the 70s. For the first time in almost 50 years customers will be able to watch films with the incredible 1930s arched, panel ceiling above them. My opinion might be slightly biased but it really is a stunning sight and an incredible place to be able to programme films for. The space is looking better than ever and will be a delightful surprise to both our loyal regulars and any new coming customers.