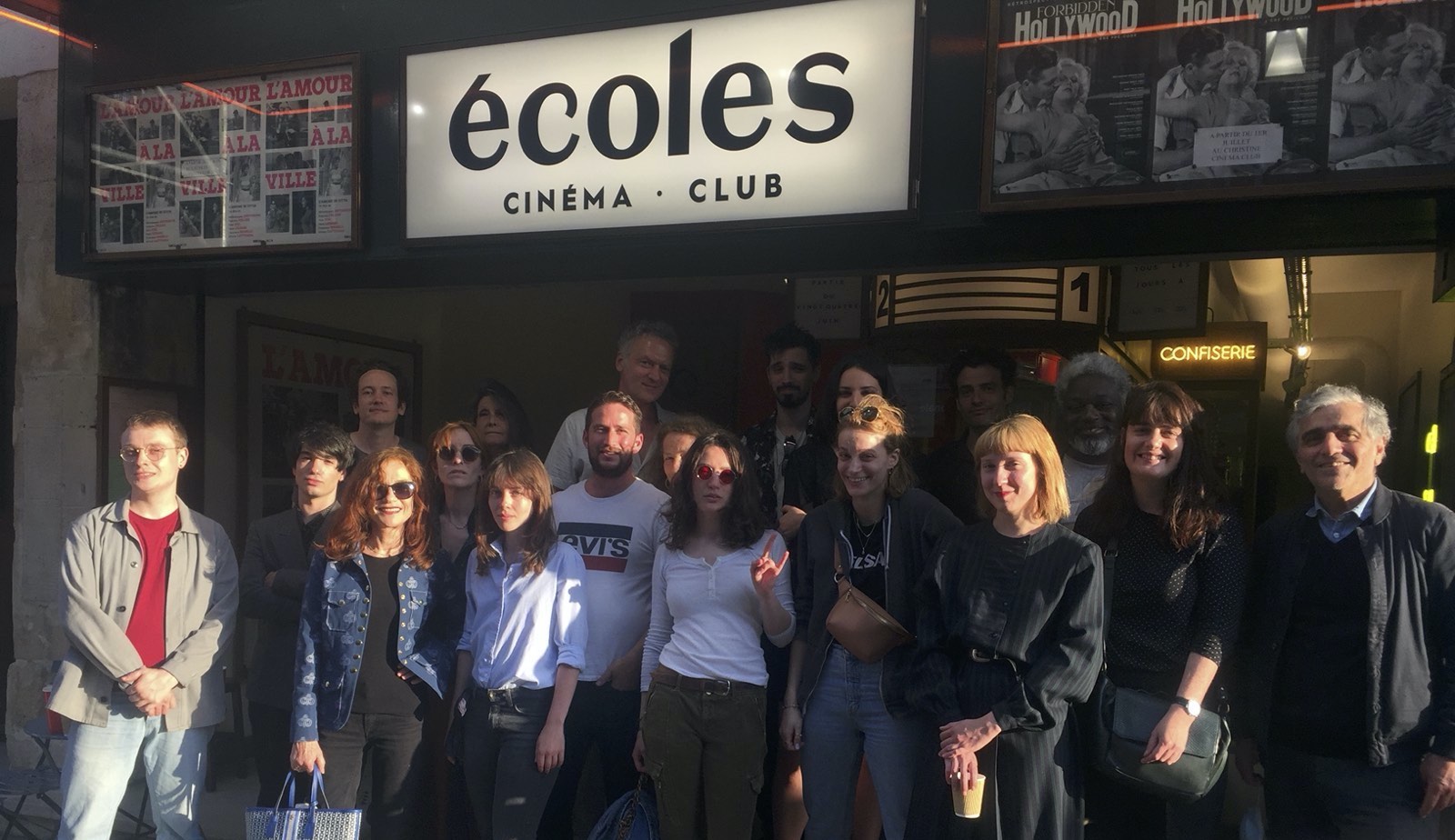 During these trying and uncertain times, we hope to be able to spread a little bit of love and movie magic by showcasing some of the wonderful exhibitors that we work with.
We spoke to Lorenzo Chammah, the programmer for Paris Cinema Club's two cinemas, about why the cinema experience will never disappear, including young audiences in programming, and his favourite hidden gem films.
In what ways is the Paris Cinema Club a unique place to experience cinema on screen?
We are one of the last cinemas in Paris to present 35 mm screenings, and in the Latin corner we are the two cinemas that show the most 35 mm. We show DCP as well, but the analogue original way to show movies is getting to be rarer through the years. I'm very proud of that not only because it's a symbolic way to resist, but because it's also a very nice way to watch movies. I know we are in a digital era, of course we have to live in our time, but this diversity of ways to show and see movies is a very interesting thing and I hope it will continue through the years.
We also try to put a very familial, unformal, unconventional atmosphere in our cinemas. Often people say to me that they have the feeling of being in their living room because we don't take it too seriously. We propose "tasty" and quality programming, because of Park Circus of course as well, and we also try to keep an atmosphere that is not too serious, not too snobby because these kinds of places are meant for everybody. Because of this way of communication, that is very inclusive, we can attract all kinds of people – very deep cinephiles who watch three films a day, and also the guy who's on his way from the office, and also the young audiences.
And perhaps the last thing that we can be proud of with the cinemas is that we try to make a lot of events. We are in a very competitive city for the art industry and for the arts in general, so we have to attract people as much as possible with things like what we did with Martin Scorsese and Noah Baumbach in the fall of 2019. When we add this prestigious package to the intimate, informal feeling that we try to create in our theatres, the mix of these two things is very interesting and gives us a particularity that makes us unique.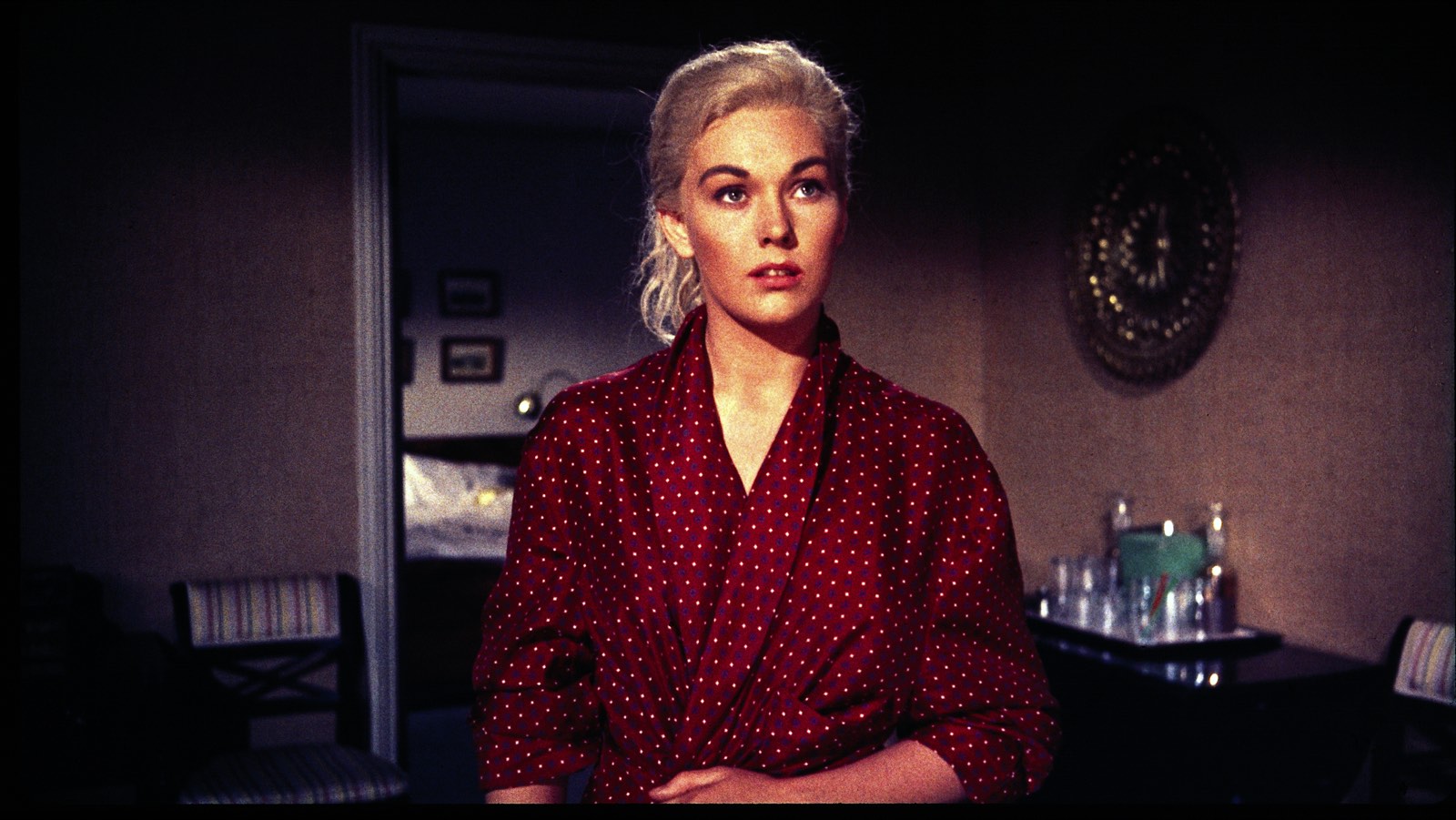 What do you consider when you're programming films in your cinema?
It can be very different from one situation to another. Sometimes we make a tribute to someone who passed away, like an actor. Sometimes we try to get involved in current events: like when we knew that the new Christopher Nolan movie Tenet (2020) was in theatres August 26th, we did a Christopher Nolan retrospective a few weeks before. A few years ago, when Ettore Scola died, we immediately made a tribute to him. Sometimes we don't necessarily have some direction to follow regarding current events, so we are just following our taste, our instinct, our curiosity, and our creative path.
Considering that we are a mini cinematheque, we have this challenge of programming a good variety while also being clear enough in our proposition. It's interesting to notice that sometimes you programme something very rare and it will be a very big curiosity and other times less than expected. You can put Vertigo (1958) from Hitchcock or Gloria (1980) from Cassavetes for the 20th time, and it will always be the same success. So there's no rules; it's not an exact science of programming so you never totally know what will work or not.
Why is it important to bring classic films back to the cinema?
For me, the best place to watch a movie will always be the cinema. I have nothing against watching a movie at home but watching a movie at home is like listening to a singer on Spotify (or with a CD for old fashioned people like me) - the ultimate way to appreciate them is to go to their concert, to see them live. At least that's my opinion. It's the same with the movies. That's why I think movie theatres will always exist, they're really a total and unique way to appreciate film and that will never be the same as the web or TV offer.
Even if in Paris there are 50% fewer movie theatres than in 1950, it's still the city in the world in which there are the most movie theatres, and most of them work quite well so that means there is a demand from the audience. Some are afraid that the young generation could be uninterested in independent cinemas but that's not true: they just need to see some attractive events. We have to attract them with a reason to bring them into the theatres. When they are there, they are very focused, very happy, very enthusiastic, and also even more precise, with more exigency for the technical quality of the image than the older generation.
I think especially the young audiences are very thrilled and excited to discover movies from all different eras because it's not like in sport in which when the game is done the suspense disappears: in cinema the excitement of the discovery is always there no matter the years.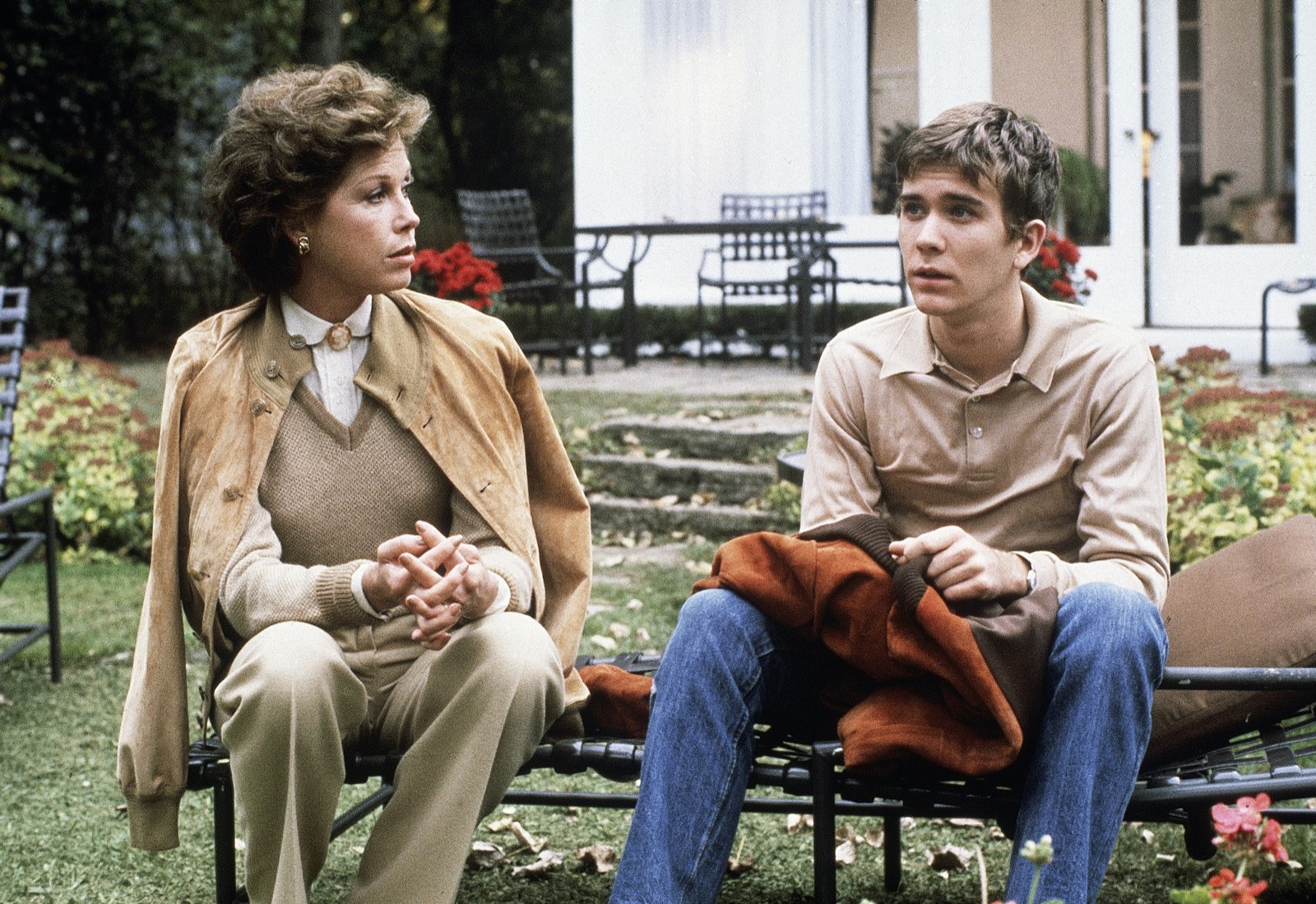 How has the COVID crisis affected your cinema and cinemas in Paris generally?
It was not the worst for us because there were fewer new movies in the big theatres, so people came to our cinemas to watch classic movies. It's a bit sad - there are masks, there is all this unknown future – but this period is not that bad for us. Of course, we had to close 100 days. We also have a small film distribution company with mostly Italian movies, and because of COVID and people staying at home, the TV channels needed more movies in their catalogues. People always feel good in our cinemas in times of crisis, the COVID crisis or even the terrorist crisis. When they come to our cinemas, they always feel themselves to be in a small bubble. I think we have this ability to offer something intimate and different that makes people less anxious.
What are some films that you are programming this upcoming month?
We have like 80 movies this month. In Christine (our first cinema), we are doing this big cycle called American Endless Summer, it's very eclectic. Some titles are Holiday (1938), Mississippi Burning (1988) from director Alan Parker who just passed away. For the night-time big screenings for the young audiences, we have films like Apocalypse Now (1979), Jackie Brown (1997), Thief (1981). Something very rare I wanted to make people discover is the movie directed by Robert Redford Ordinary People (1980). Party Girl (1958) from Nicholas Ray, that is very classic but we hadn't shown it for a while so we showed it a lot this summer. The Deer Hunter (1978) which is a movie that will never die. 42nd Street (1933) the Lloyd Bacon movie about the musicals, very enjoyable, delectable, "tasty" you could say.
In the other cinema, Ecoles Cinema Club, we're doing a Kubrick retrospective because Kubrick is always enjoyable. We do a Hollywood thirties retrospective, with films like It Happened One Night (1934) from Capra, The Women (1939) from George Cukor - I love this movie, you only see women for two hours and you just hear the guys but you never see them. It's a very feminist movie. And the biggest event of September is that we're showing films from Ida Lupino, one of the most famous female directors from the Golden Age of Hollywood.
So we have a lot of movies lately, even maybe a little bit too much! But it's better that than the opposite, I say.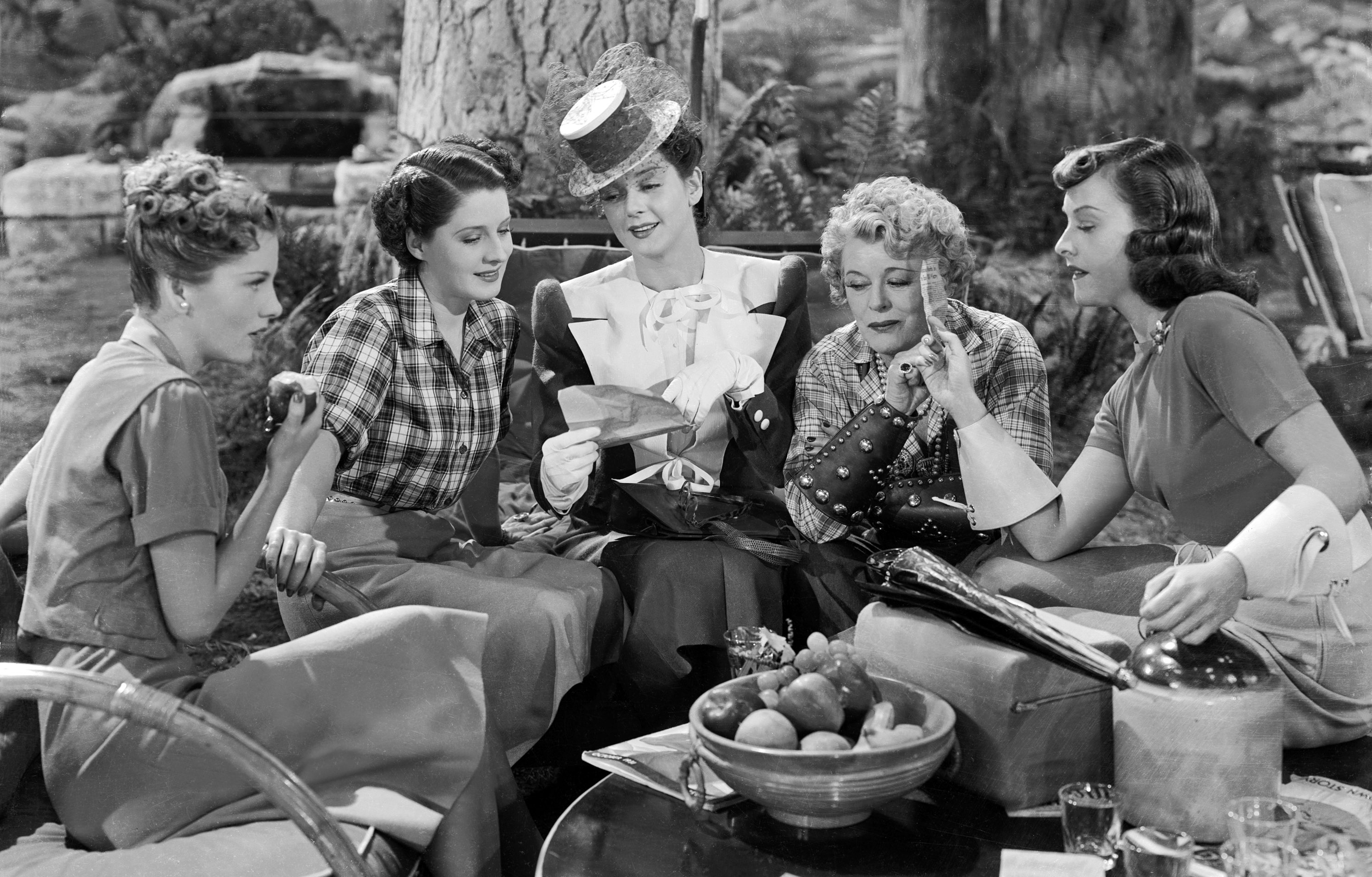 What is your personal favourite film that you've been able to show in your cinema?
It's impossible to choose, there's too many movies I love, but I selected three movies that we showed since 2015. One is Rich and Famous (1981), the last Cukor movie, with Jacqueline Bisset and Meg Ryan. It's about the rivalry between two women and the difficulty of social recognition and their friendship within this environment of social pressure. Last year we showed Indian Summer (Le Professeur, 1972) with Alan Delon which we restored with our film distribution company and it was a very big success because it was very rare, to not say unknown. And the third example I could give is a movie that I discovered that I totally loved and I don't know why. It's a movie from the 80s from Skolimowski, the Polish director, called Success is the Best Revenge (1984). It's a bit autobiographical about his young age in Poland and his passion for the theatre and it's a very poetic movie with a mix of a concrete story and a projection of reality that becomes a bit fantastic. I like to discover movies a bit out of nowhere, so here are three big curiosities for those who haven't seen them.
Check out the Paris Cinema Club upcoming programme here