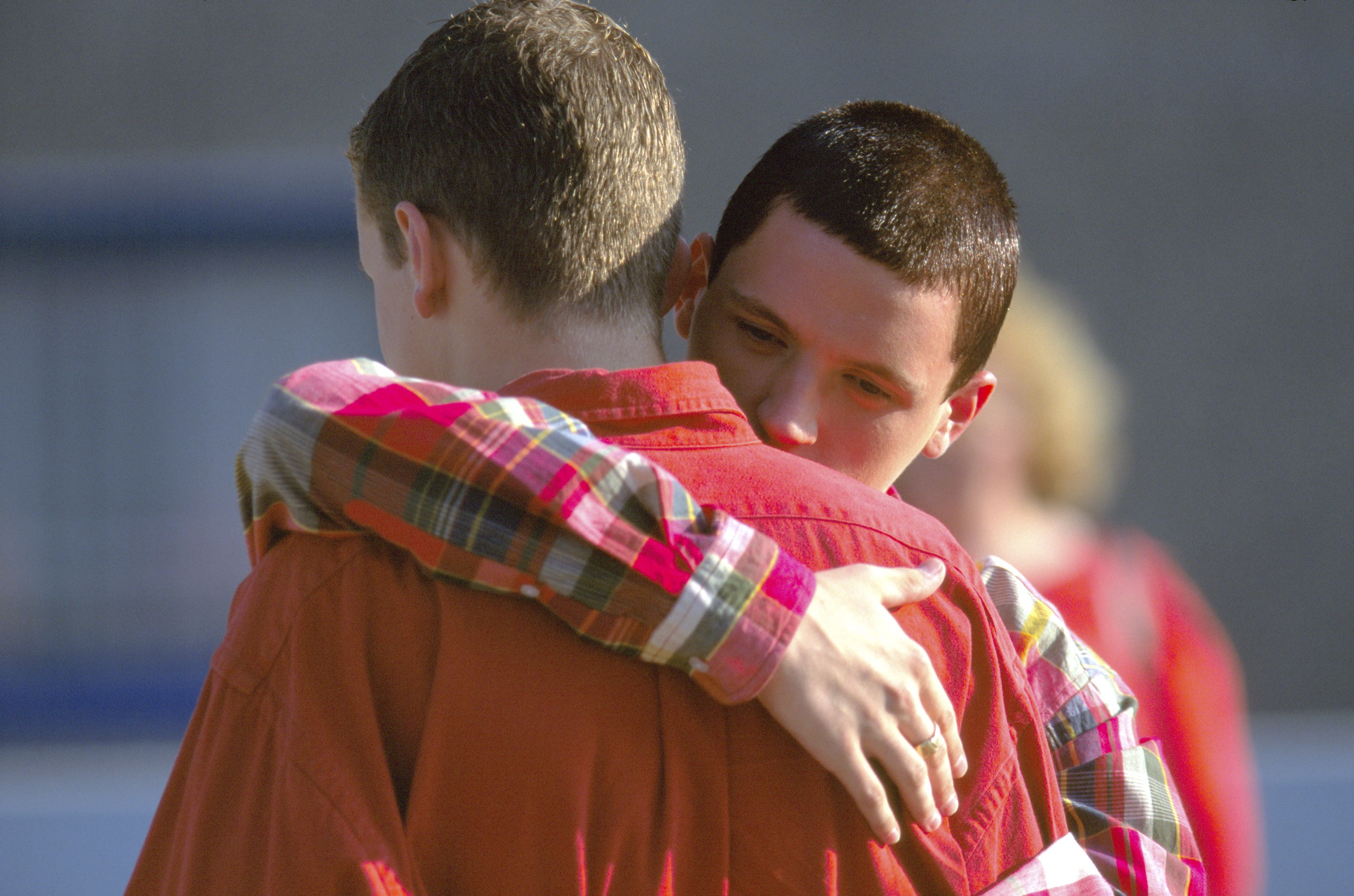 During these trying and uncertain times, we have been trying to spread a little bit of love and movie magic by showcasing some of our favourite moments in film.
In this week's Cinemoments, we want to celebrate Pride by sharing the finale from 1996's Beautiful Thing, Hettie Macdonald's tender love story about two adolescent young men set on a council estate in South London. In a public statement of love, togetherness and inclusivity, Jamie and Ste use the wide-open courtyard of the council estate as their dance floor, swaying back and forth to Mama Cass's  Dream a Little Dream of Me. The scene was so powerful it became the film's poster and most lasting and arresting visual image.
Please note that this video content may not be available in all territories.