We Need To Talk About Kevin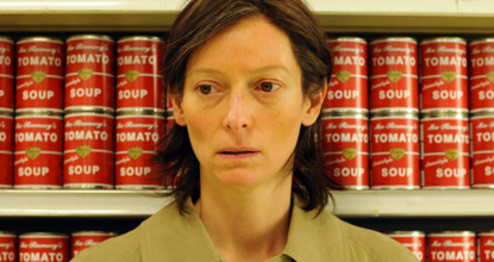 Eva puts her ambitions and career aside to give birth to Kevin. The relationship between mother and son is difficult from the very first years. When Kevin is 15, he does something irrational and unforgiveable in the eyes of the entire community. Eva grapples with her own feelings of grief and responsibility. Did she ever love her son? And how much of what Kevin did was her fault?
Based on Lionel Shriver's Winner of the Orange Prize for Fiction. Lionel Shriver was awarded the highly prestigious Orange Prize for Fiction in 2005 for We Need To Talk About Kevin. She has written nine novels and been translated into numerous languages.
As screens go dark
Many cinemas around the world have had to close their doors during the global Covid-19 pandemic. Film festivals have been postponed and cancelled. We tip our hats to all those cinema managers and staff, and to all the festival teams playing their part in keeping audiences around the world safe and well. 
We're here for cinemas as they reopen and for festivals as they reschedule. We want to help.
Reach out to us to discuss
For joyful celebrations of cinemas reopening when it's safe to do so (and a whole lot of chat about the movies until then!), head over to our social channels.