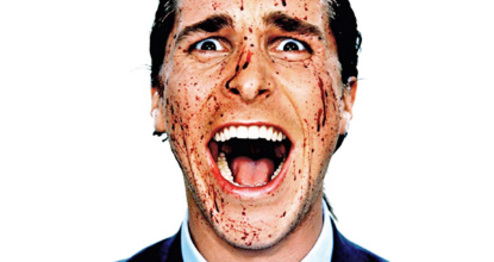 In New York City in 1987, a handsome, young urban professional, Patrick Bateman (Christian Bale), lives a second life as a gruesome serial killer by night. The cast is filled by the detective (Willem Dafoe), the fiance (Reese Witherspoon), the mistress (Samantha Mathis), the coworker (Jared Leto), and the secretary (Chloë Sevigny). This is a biting, wry comedy examining the elements that make a man a monster.
As screens go dark
Many cinemas around the world have had to close their doors during the global Covid-19 pandemic. Film festivals have been postponed and cancelled. We tip our hats to all those cinema managers and staff, and to all the festival teams playing their part in keeping audiences around the world safe and well. 
We're here for cinemas as they reopen and for festivals as they reschedule. We want to help.
Reach out to us to discuss
For joyful celebrations of cinemas reopening when it's safe to do so (and a whole lot of chat about the movies until then!), head over to our social channels.