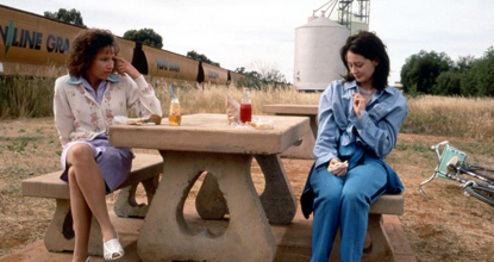 Dimity (Miranda Otto), an introverted, unassuming waitress at a Chinese restaurant in the desolate Australian town of Sunray, has never been in a relationship. Her housemate and sister, Vicki-Ann (Rebecca Frith), a raucous hairdresser, spends her spare time reading romance novels and fantasizing about marriage. When Ken Sherry (George Shevtsov), a slimy, smooth-talking radio disc jockey from Brisbane, moves in next door, the two love-starved sisters compete for his affection.
As screens go dark
Many cinemas around the world have had to close their doors during the global Covid-19 pandemic. Film festivals have been postponed and cancelled. We tip our hats to all those cinema managers and staff, and to all the festival teams playing their part in keeping audiences around the world safe and well. 
We're here for cinemas as they reopen and for festivals as they reschedule. We want to help.
Reach out to us to discuss
For joyful celebrations of cinemas reopening when it's safe to do so (and a whole lot of chat about the movies until then!), head over to our social channels.